The history of Thunderbolt Athletics is well established through many wins, championships and student-athletes who go on to compete in a sport in college (or even the pros!). While athletic talents and superstar athletes may come and go, two mainstays are a team-first concept and hard work. From summer workouts to the final match, those two constants are intertwined.
Pius X High School offers 21 NSAA varsity sports, and 2-4 teams per sport. Coaches also encourage student-athletes to play more than one sport for the benefits of staying in shape, avoiding injuries due to repetition, and learning new skills. Our facilities are great too, including a new surface on our track surrounding the football field, baseball and soccer fields, two gyms, and a wrestling room. Summer Camps also offer K-12 students opportunities in a variety of sports and other activities.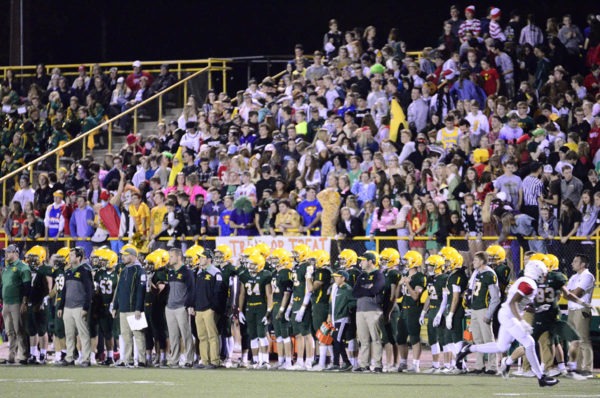 Some student-athletes join a team because they've dreamed of being a Bolt since they could dribble or swim. Others seek the friend- ship and camaraderie of teammates on long practice runs. Either way, life-long bonds are formed and great habits are shaped, as these stories attest:
This fall, our girls golf team finished as state runners-up, and one team member won the state title! Other sports team qualified for their own state event, and over the past 63 years, Pius X students have won more than 70 state championships.
Being a Thunderbolt athlete can be a source of pride, honor and lifelong friendships. In 2014, the Pius X Athletics Hall of Fame was established to honor the rich tradition and community dedication of the school's athletic programs, and many alumni return to participate in annual events including the Alumni Basketball Tournament, the Thunderbolt Golf Scramble, and the ThunderBOLT Fun Run.
Like every aspect of student life at Pius X, our athletics programs are grounded in faith. "Run as if to win" (1 Corinthians 10:13) inspires all our student-athletes to give their best regardless of their roster spot or time on the field. We give thanks to God the talents he has given us, and pray for care, integrity, and that we are worthy foes for our opponents.