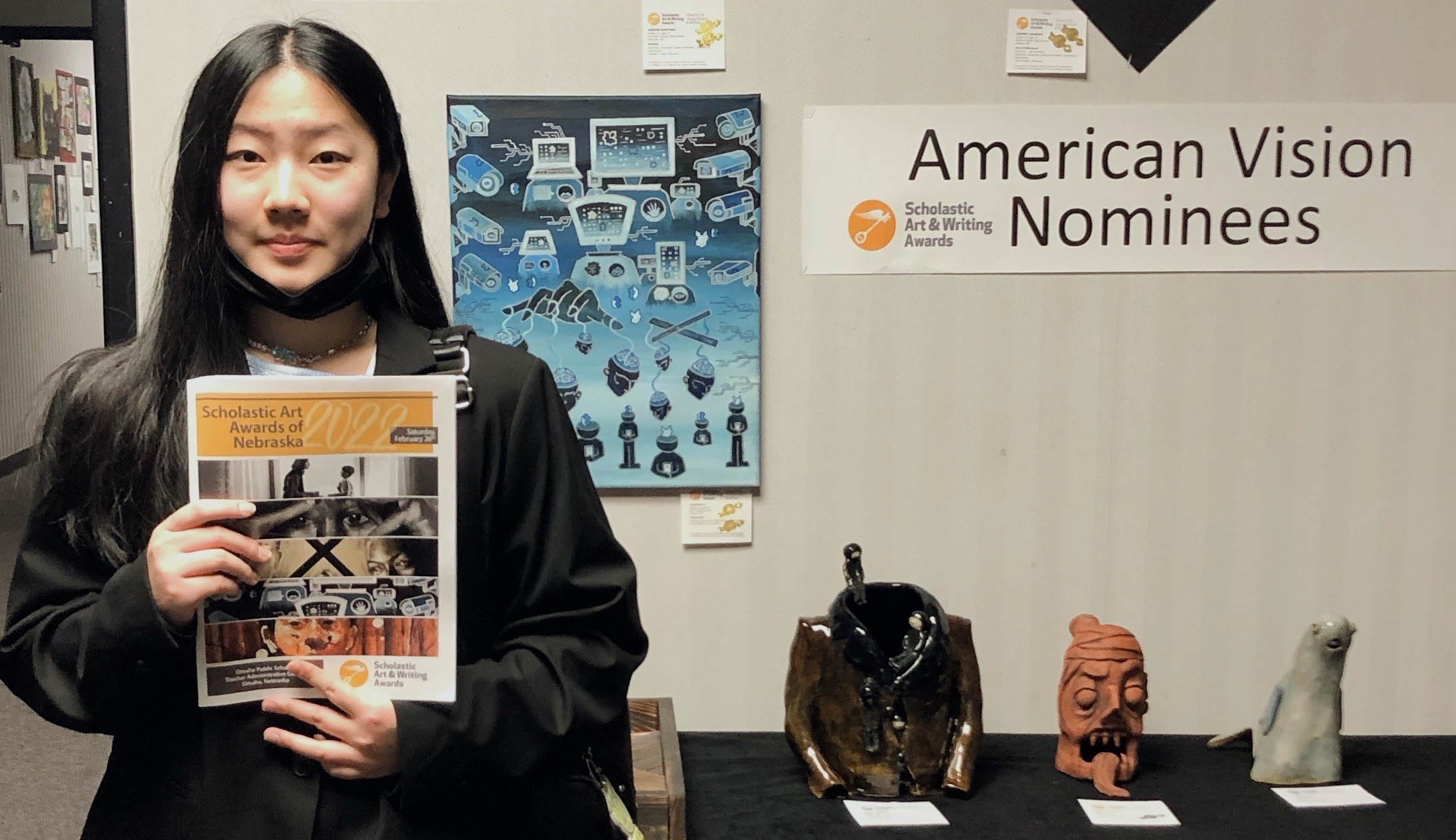 Li receives national honor for artwork
Youyang Li, a junior at Pius X, has been named a 2022 Scholastic Awards National Winner. The award is from the Alliance for Young Artists & Writers, a nonprofit organization. More than 100,000 students submitted more than 260,000 works of art and writing. Li will be traveling to New York City for a unique experience and ceremony.
Describe the piece of art for which you are being honored.
My painting that won a Scholastic Gold medal and American Visons medal focused on the theme of technology. It is called 'Marionette'. I wanted to represent this global phenomenon of technology taking control of our lives through my art. I want people to see both the positive and negative side of electronics.
What was your reaction to earning the top prize in the state? Were you surprised, or humbled, or excited?
When I heard I won two national medals I was shocked, since this was my first time entering this competition. I am very honored to be presented with this prize and I look forward to going to the ceremony in New York City.
What is it about art that you enjoy so much? When did you start developing your talent as an artist?
I like the way that I can express my vision and ideas through art. I started drawing before I could write. Art has been something that helps me go through the roughest times in my life. There is nothing that motivates me more than creating art, it makes my life worth living. Never stop creating has been my motto in life.
From her teacher, Laurie Rodaway
"It was very clear from the very start that Youyang has outstanding talent and well-developed skills in her artistic endeavors. Even her sketchbook assignments – small drawings that were done to reinforce a curricular concept – were very impressive. And it is also very clear, especially now that I have her in the classroom, that Youyang is very meticulous about every brush stroke and more than willing to put in the crazy amount of time that it takes to make such superior work."
"Youyang is also very creative in her ideas and compositions for her work. She is able to work from her mind's eye, meaning that she does not have to rely on visual references for her work. She is also very driven and thrives on being challenged. Now that she has won a National Gold Medal, she will be a great candidate for submitting a Portfolio of a collection of her art pieces next year."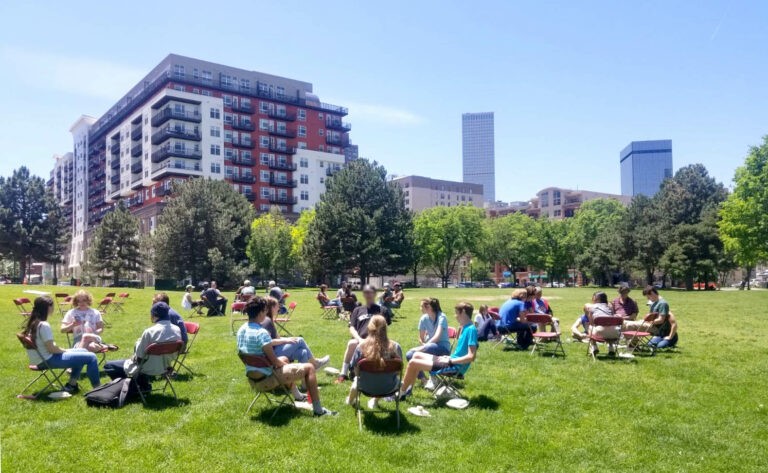 Ten Pius X students (and 4 students from Hastings St. Cecilia) traveled earlier this month to Denver to work with Christ in the City, a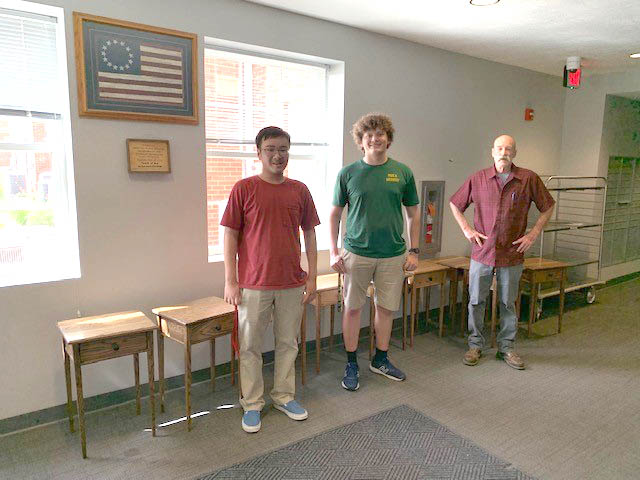 These are student-built nightstands with a long-lasting impact, thanks to the work of Machine Woodwork teacher Don McKee, who is pictured with students Dominic Nguyen
Describe the process of applying for this honor? I believe it involved essay writing, and if so, what did you choose to write about? It's