Evert shares passion, love, stories of chastity and virtues
Catholic speaker Jason Evert shared a powerful message to our students today, focusing on God's love for them, the gift of chastity, reclaiming purity, and lots more. His humor kept all engaged, his stories of breakthrough moments from others showed us various paths to a new freedom, and his passion for living a virtuous life was undeniable.
After speaking, Evert made himself available for talks with individuals, and priests were available for confession over today's lunch periods.
To learn more about Evert and the Chastity Project, visit https://chastity.com/.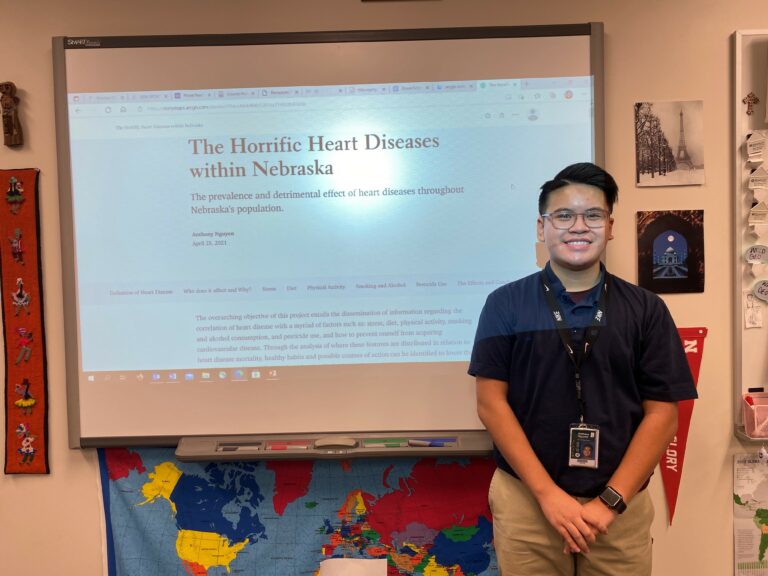 Anthony Nguyen won a state-wide competition for a GIS map he created about heart disease in Nebraska, a disease that has impacted his family.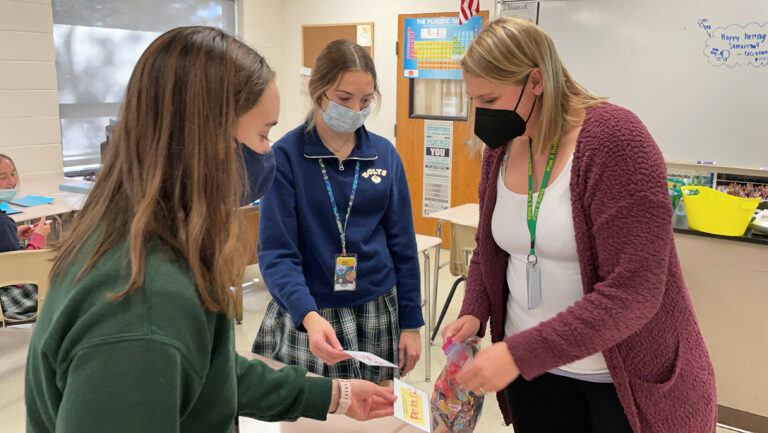 It's relay day in Leah Zohner's Chemistry classes, where students are given a question to answer on a laminated note card. When they are correct,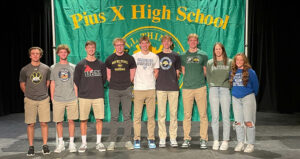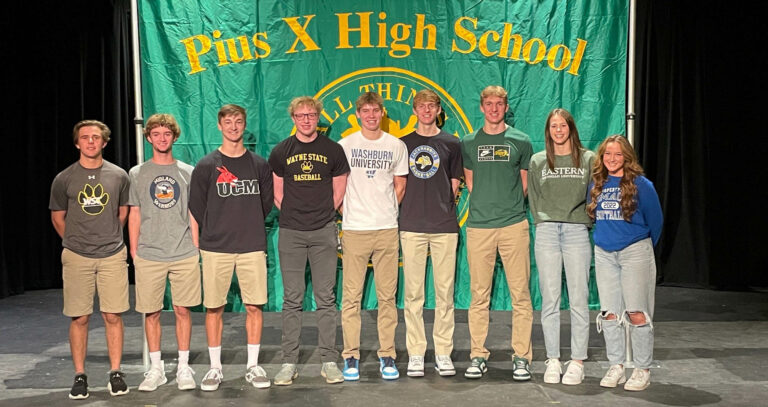 Thunderbolt student-athletes from were honored this year for having committed and signed to play a sport in college. More student-athletes in the Class of 2022