Senior Mass & Breakfast Photo Gallery
The 2019 Senior Mass & Breakfast (at St. Joseph Catholic Church and Embassy Suites) celebrated the success of our students and the journey of faith for us all.
Readers included Matthew Maguire, Abigail Mitchell and Nick Hanus.
Gift Bearers were Cody Mlnarik, Hunter Vedder, Lynsey Tucker and Hannah Rohrs.
Servers were Simon Dang, Andrew Ellerbee, Grant Gubbels and J.P. Miller. Choir students led the singing, and Fr. Joseph Bernardo was the celebrant.
Senior students presented gifts that represented their class throughout their four years at Pius X. Kendal Scott, Kloee Sander and Avry Victor introduced the presenters and their gifts prior to Mass beginning.
At the breakfast, Sophia Duggan gave the student speech encouraging students to strive for success. Mary Beth Rice gave the parent speech, which included how to give a proper handshake.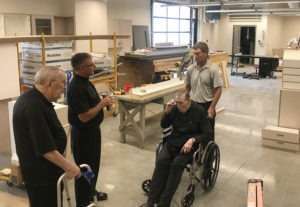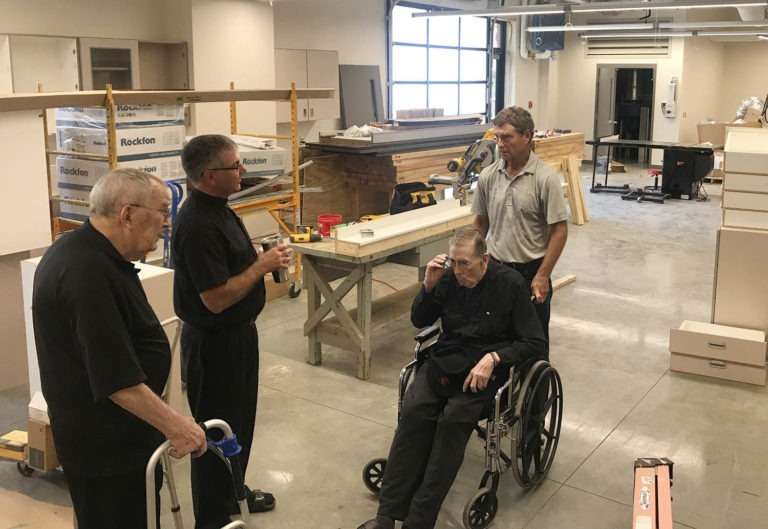 While they were touring, they were surprised by teacher Don McKee with a historical artifact, an old electric jig saw. In-scripted on the handle …
Clare Oldenburg, a junior-to-be this fall at Pius X, earned a perfect 36 score on an ACT exam during her sophomore year!
View our photos from the 2019 Graduation Ceremony on May 19.