Speaker: Don't define yourself by your failures
Be an active player in your life, Leah Darrow said. The Catholic speaker and author spoke at Pius X High School as part of the school's Lenten Series. Darrow shared her experiences of growing up without being able to let go of her mistakes.
"How you understand mercy, shapes your identity. Are you somebody that forgives yourself? Do you forgive others? Do you expect mercy and forgiveness from your creator?
"Mercy shapes our identity, and then our identity shapes the third part, which is our mission."
She grew up in a Catholic family. When she reached her lowest point in life as a young adult, she called her dad who drove across the country to see her. One of the first things he had her do was go to confession.
When we hold back on admitting our mistakes and confessing our sins, we miss out on the potential we have as individuals and with Jesus, she said.
"I'm not alone, I'm not the only one that has made a mistake," Darrow said. "I know I'm not the only one who made a mistake and felt terrible, and didn't know what to do about it."
Darrow said she had to consciously work to overcome the shame she felt. She had to learn what love actually is, defining it as wanting the greater good for someone else. We're just one decision away, she said.
"Christ is calling each and every one of us to more," Darrow. "We have failures all the time. How you respond to failure and how you respond to suffering in your life says a lot about your character.
"Mercy is God's opportunity for us to start completely over, regardless of what anyone else says."
Today, Darrow and her husband have 6 children, and she is a regular speaker at Catholic events. You can learn more about Darrow at www.leahdarrow.com.
The Pius X High School Lenten Series also featured weekly messages from a student, alumna, priest and staff member.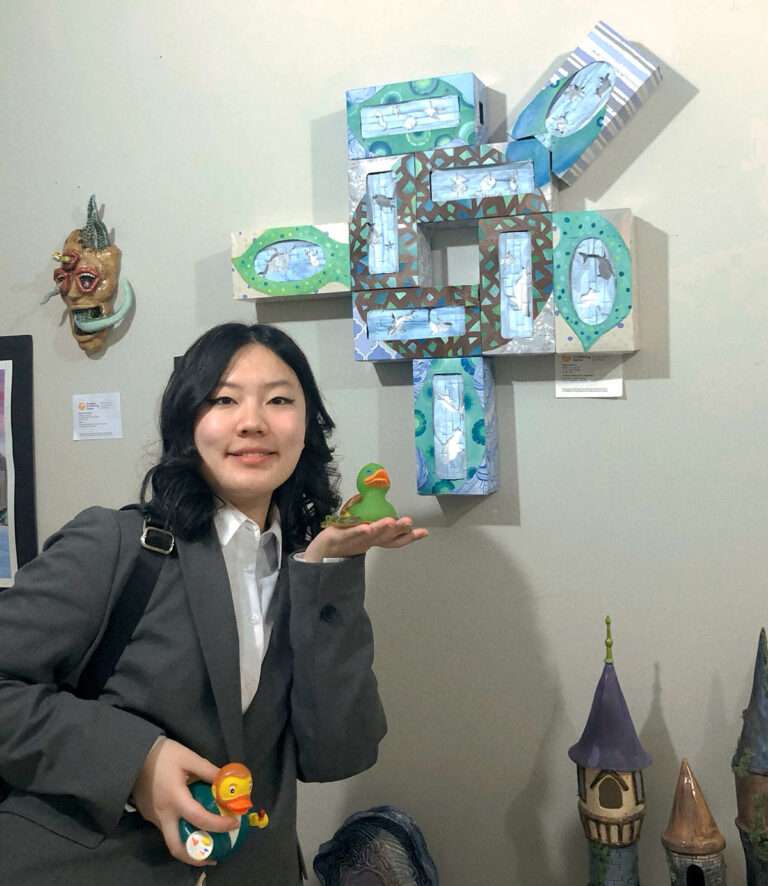 Youyang Li, a recently graduated senior at Pius X, has been awarded a silver medal by the nonprofit Alliance for Young Artists & Writers. She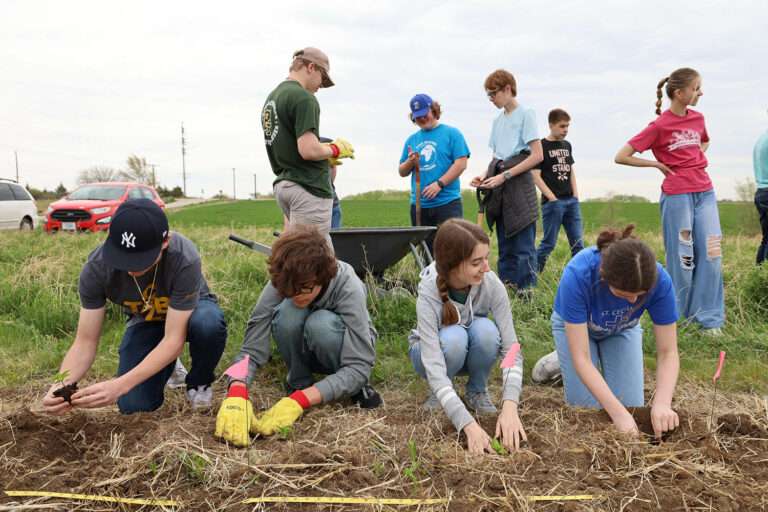 Students in AP Human Geography (taught by Shiela Sievert) and AP Environmental Science (taught by Lori Watson) visited Green School Farms and Kawasaki earlier this
Reed steps down as softball head coach Jamie Reed '09 announced she is stepping down as head softball coach at Pius X. Reed has accepted