Pius X students in Intro to Culinary Arts with teacher Amy Shonka hosted a Food Truck Competition, complete with creating a business plan, model food truck, menu, and 40 food samples as part of the competition. Staff were invited throughout a day last week to taste test and vote with 'money.' First place went to The Splendicious Cafe for their cake pops. Team members include Randi Furasek, Tessa Bailey, Stevie Kay Hansen and Ava Johannes.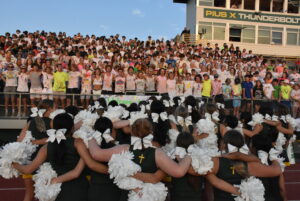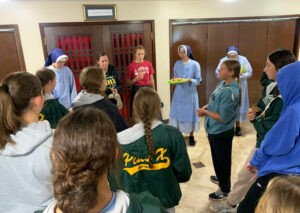 The Pius X softball team completed 31 hours worth of work in only one hour's time this past Saturday: Picking vegetables, mulching, baking, washing cars,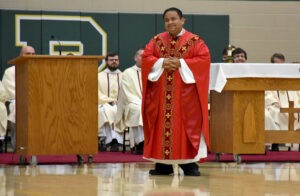 We celebrated the new school year with an All School Mass.