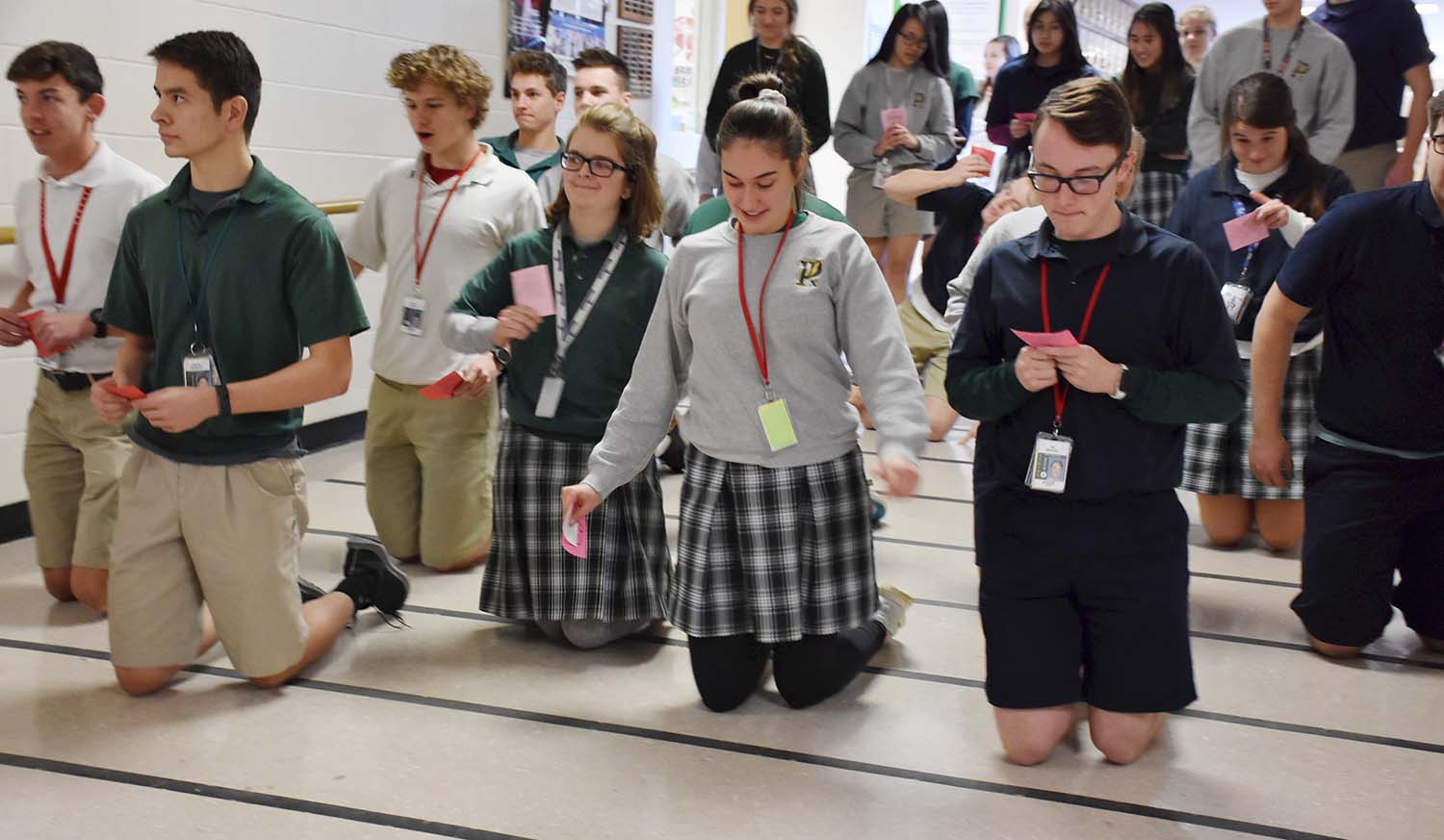 Claire Maly's story of roses, wildflowers, and the details of prayer and life
Campus Minister Claire Maly shared her story about the impact Our Lady of Guadalupe has had on her life, specifically when considering a life-changing decision.
Students in Spanish IV classes taught by Tracy Chapelle and Katie Hayes are honoring the Feast Day of Our Lady of Guadalupe. Classroom activities include special prayers and a song – in Spanish, of course – and students having the option to walk on their knees on the final part of walk to the Pius X chapel. This part resembles a shortened homage to the Basilica de Guadalupe near Mexico City, Mexico.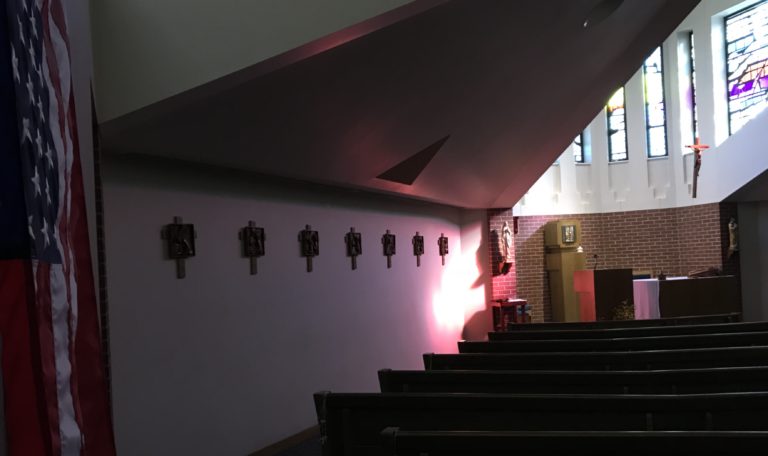 Fr. James Meysenburg reads the Gospel (according to Matthew) on the Feast of St. Joseph, and offers a homily from the Chapel at Pius X