Classroom addition namesakes Msgrs. Dawson and Vap visit new addition (with a surprise)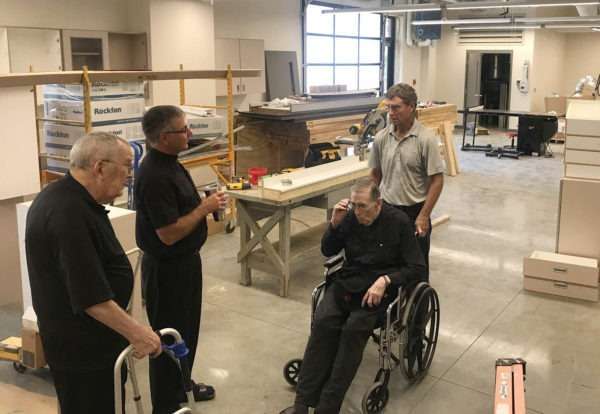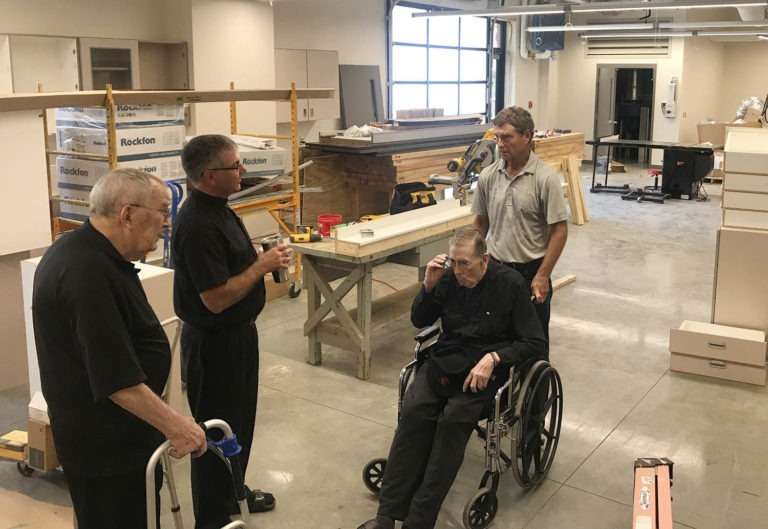 Two special guests were given a tour of the new classroom addition: Msgr. James Dawson and Msgr. Ivan Vap!
The two were former superintendents at Pius X, and were instrumental in the early years of success at the school.
They toured the new classrooms that are a part of the addition that bares their name: the Msgr. James D. Dawson Learning Center, and the Msgr. Ivan F. Vap Industrial Arts Center.
While they were touring, they were surprised by teacher Don McKee with a historical artifact, an old electric jig saw. In-scripted on the handle … the letters V-A-P.
The jig saw was found while school staff cleaned out the old industrial arts classroom. Msgr. Vap was the school's first industrial arts teacher, and McKee is a graduate of Pius X and the current industrial arts teacher.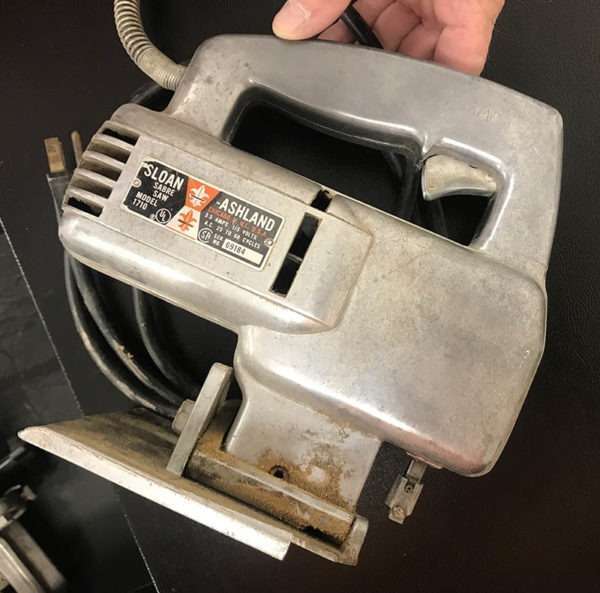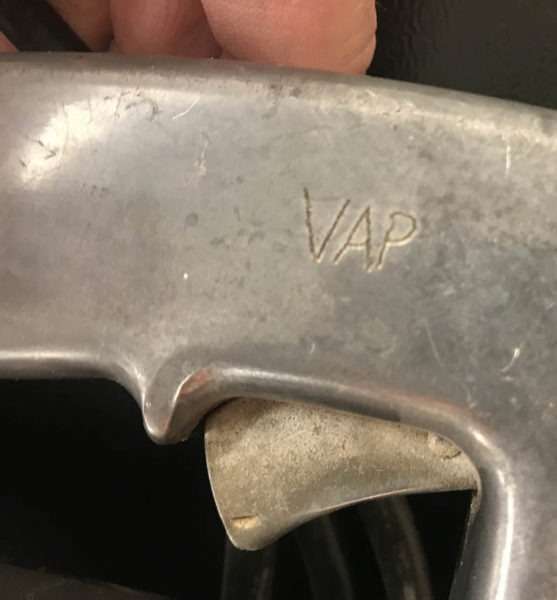 Campus Minister Claire Maly shares her story about the impact Our Lady of Guadalupe has had on her life, specifically when considering a life-changing decision.
During the language unit in psychology, students take a look at the underlying psychology of language learning by examining history, motivation, memory, and the mind.
Fr. Bedient talks about his own journey and gifts through a life of love and loss and love again thanks to God's vocation for him.