Student completes landscape project to improve ground maintenance
Landon Novosad is a junior at Pius X High School. He completed a landscaping project outside the Commons as a way to help the school and take a big step toward earning his Eagle Scout.
What was the work you completed? My project consisted of enlarging an existing corner outside the Commons by removing grass, adding a border, planting plants, installing a drip irrigation and mulching the area. The purpose of the project was to make it easier for the grounds crew to maintain the corner.
Why was this something you chose to work on? I spoke to Ms. Miller and found there was a need for some landscaping work to be completed. I was looking for an Eagle Scout project, so figured I could help out the school and also get my project completed at the same time.
How do you feel now that you can see your work at your school, knowing you worked hard to finish it and it has a lasting impact? I feel a sense of pride knowing my work will be visible to all those on the Pius campus and it should be around a long time.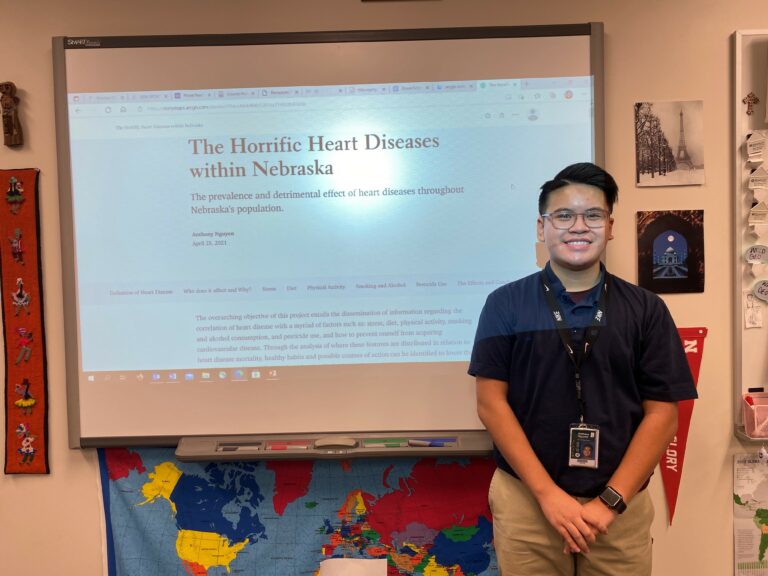 Anthony Nguyen won a state-wide competition for a GIS map he created about heart disease in Nebraska, a disease that has impacted his family.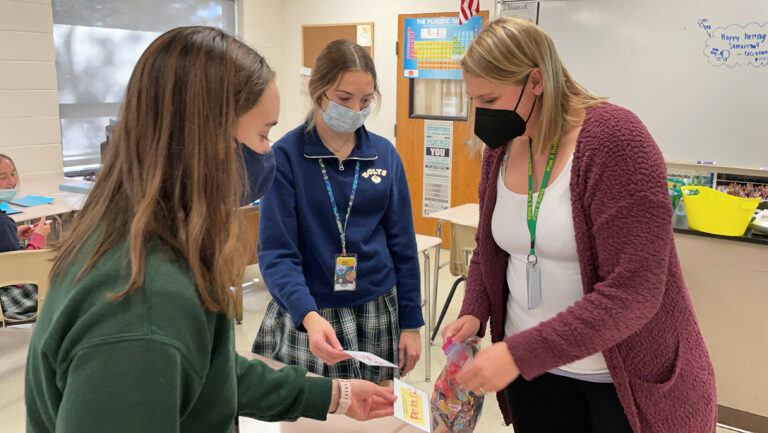 It's relay day in Leah Zohner's Chemistry classes, where students are given a question to answer on a laminated note card. When they are correct,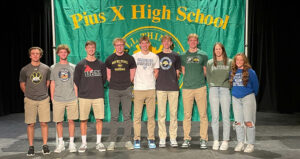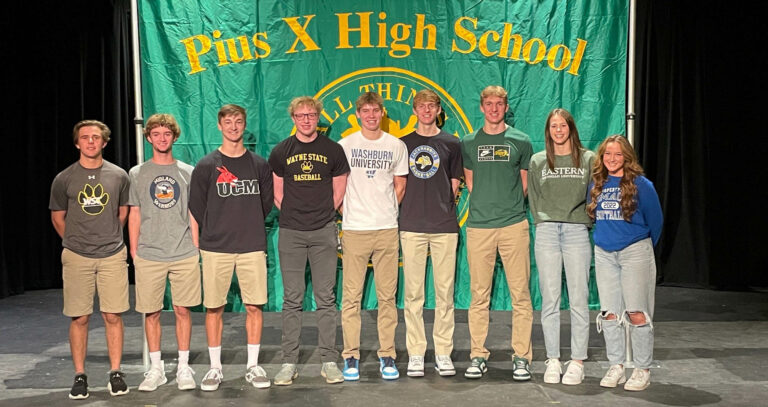 Thunderbolt student-athletes from were honored this year for having committed and signed to play a sport in college. More student-athletes in the Class of 2022