Nightstands built by students find home with formerly homeless veterans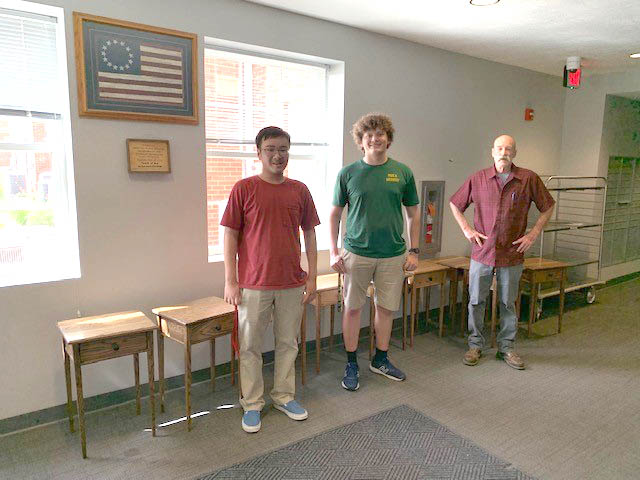 These are student-built nightstands with a long-lasting impact, thanks to the work of Machine Woodwork teacher Don McKee, who is pictured with students Dominic Nguyen and Kyle Socha. Working with The Veterans Administration in Lincoln, the class will make and deliver these nightstands to a newer apartment complex to house formerly homeless veterans. There are currently 72 veterans housed there. Each veteran has all of his/her necessary furnishings donated for their one bedroom unit. If and when these people can ever become stable and independent enough to get out on their own again, all of their furnishings can go with them. McKee hopes to have about 20 nightstands donated from this year's class by the end of the school year.
The idea for this service work began when the COVID Pandemic first began in the United States, with students unable to complete their nightstands while learning remotely. Thanks to some student volunteers and community donations, McKee was able to deliver 30+ pieces of furniture to the VA. Members of the St John's Knights of Columbus also helped, donations were received from Sherwin Williams, Johnson Hardwoods, and Amerock Hardware.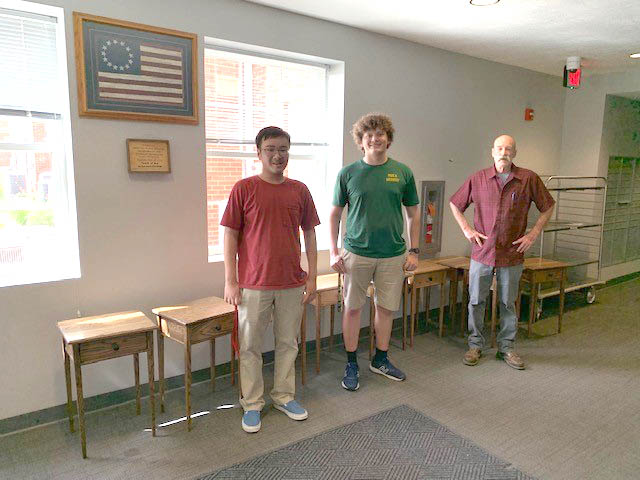 These are student-built nightstands with a long-lasting impact, thanks to the work of Machine Woodwork teacher Don McKee, who is pictured with students Dominic Nguyen
Senior Kat Tvrdy has been named a a National Merit Scholarship Finalist. Describe the process of applying for this honor? I believe it involved essay
Six Pius X journalists competed in the NSAA State Journalism contest in Norfolk. They finished in 8th place overall as a group and Pius X