At this bazaar, you'll find deals, excitement and Spanish language
Spanish IV students were in shopping mode at their in-class bazaar. They could only speak Spanish when negotiating a price for various and random items their classmates tried to sell. This bazaar was a high-energy, bustling center for goods where the best deals were in the eye of the beholder.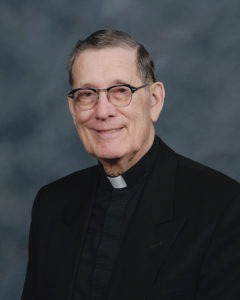 Monsignor James Dawson, former superintendent of Pius X High School and long-time supporter of Catholic education, passed away earlier this week at the age of 90.
Leah (Prinz) Bethune '00 is the new assistant principal at Pius X High School. She earned her Bachelors in Secondary English Education from the University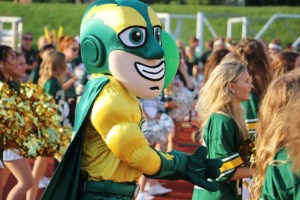 Each Fall and Spring, student-athletes announcing their plans to play a sport in college are honored. This spring, the vent could not be held due