Classroom activity goes dark in French class
Students in a few French classes went into the dark to learn about historical French people, with the dark classrooms simulating a catacomb (sort of an underground cemetery). Biography information was posted on walls around the classroom, and students used flashlights to read and take notes. This class is taught by Mandi Barker.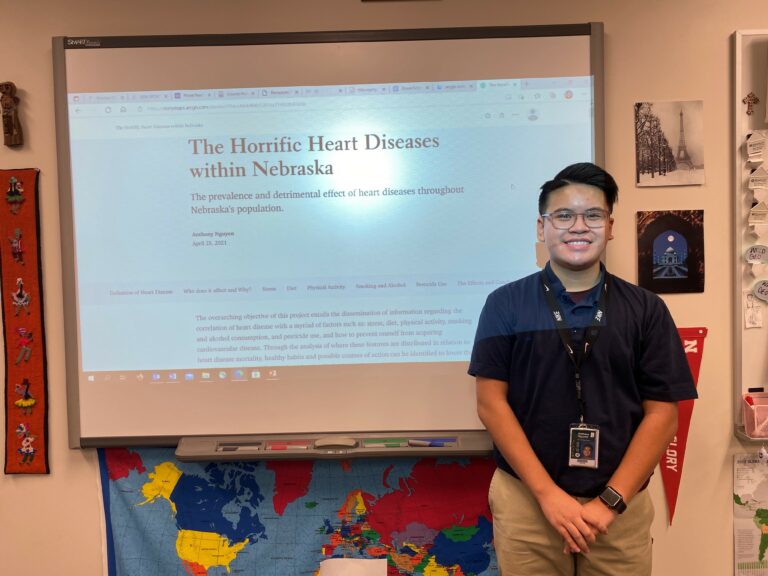 Anthony Nguyen won a state-wide competition for a GIS map he created about heart disease in Nebraska, a disease that has impacted his family.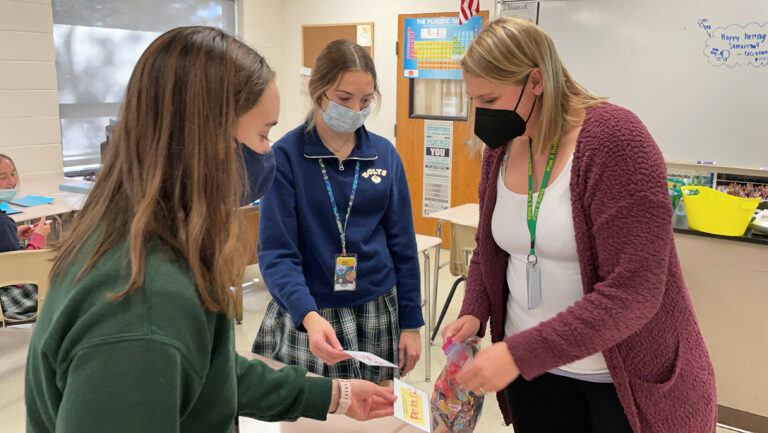 It's relay day in Leah Zohner's Chemistry classes, where students are given a question to answer on a laminated note card. When they are correct,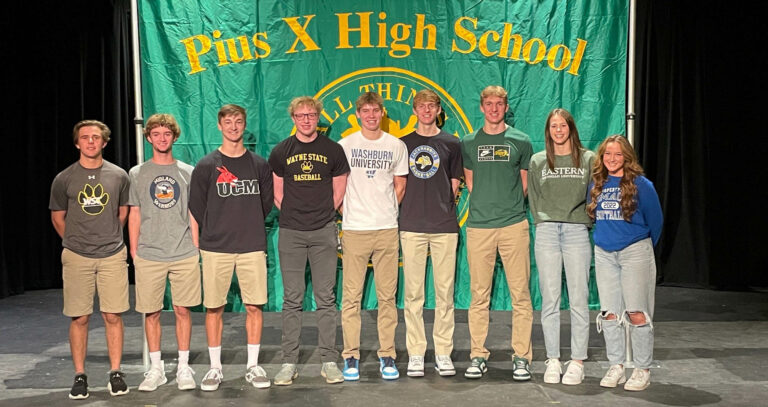 Thunderbolt student-athletes from were honored this year for having committed and signed to play a sport in college. More student-athletes in the Class of 2022