The researching of Roman sports (in Latin)
Latin I and II students not only researched Roman sports for a class assignment, their report also had a Roman flair – the Latin language. Teacher Mike Katalenich had the students write an article about Roman sports that were played (who competed, what happened, who won, etc.).
Here are the students' reports, in Latin.
Ludorum Articulus
Latin II 2020
Decem homines fuerunt in cursu, sed tres homines vicerunt. Ter. Krusus primus fuit in cursu. Max. Hobelmans fuit secundus in cursu. Sex. Gedeon fuit tertius in cursu. Max. et Sex. fuerunt prope. Max. et Sex. fuerunt citiores quam Ter. in cursu secundo. Sed Ter. fuit primus. Ter. cecidit in cursu, sed fuit primus.
Discus est ludus iaciendi. Discus fuit planus et rotundus. Classis Latinae II fuerunt cursores. Sex. Gedeon fuit tertius. Secundus fuit Max. Hobelmans. Prima fuit C. Belia. C. Belia iecit procul. Max. Hobelmans iecit proculissimum donec C. Belia iecit proculius. Discus fuit heri. Spectatores exclamaverunt "Evax!" Discus aliorum ceciderunt parvius. Spectatores exclamaverunt "Vae!" C. Belia est bona athleta.
Omnes homines in Latinae classe fuerunt in trocho. Trochus difficilis est. Non hasta fuit. Duplices fuerunt in trocho multies. Prim. Gahanius et Sex. Gedeon primi fuerunt. Opet. Domens et M'. Oldenius secundi fuerunt. Tertii fuerunt Max. Hobelmans et Prim. Gahanius. Trochus magnus disportus est.
Ludorum Articulus
Latin I 2020
Multi homines in certamine cursus fuerunt. Nihil fuit notabile. V. Millerius fuit Primus. Ti. Jordanus fuit Secundus. M. Ricterius fuit tertius. Cursores fuerunt citi.
Omnes homines in Latinae classe I fuerunt in discus certamine. M. Ricterius ruptit omnes homines in Latinae classe I. M. est primus. Ti. Jordanus est secundus. P. Finca est tertius. M. superavit primum hominem ut vinceret.
Trochus fuit iucundus. Omnes homines lusi sunt trochum. In trocho iecit hastam per trochum. Distantiae fuerunt prope, donec V. et Ti. fuerunt primi. M. et P. secundi fuerunt. Tul. et K. fuerunt tertii.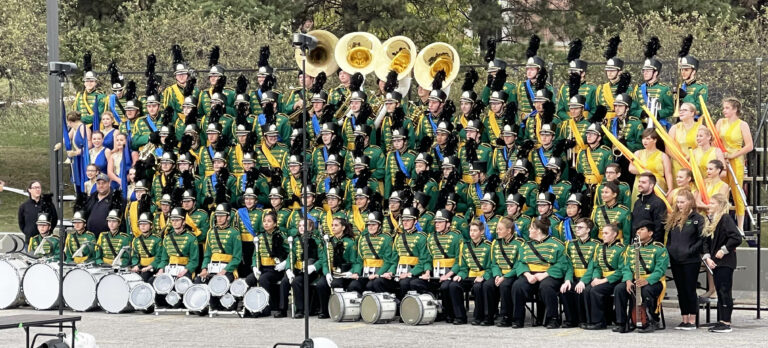 The Pius X Marching Band earned the top rating, a superior, at Saturday's State Marching Band Competition! #piusproud It's the fourth time Pius X has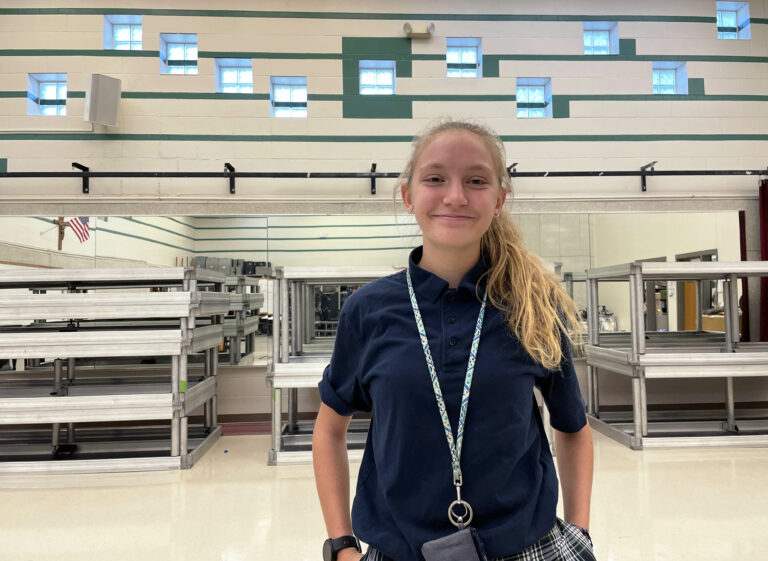 Senior Kat Tvrdy has been named a National Merit semi-finalist. She answered questions about her education at Pius X.
The vegetable of choice chosen by the judges: corn. The class: Intro to Culinary Arts. The competitors: the six students in this class taught by