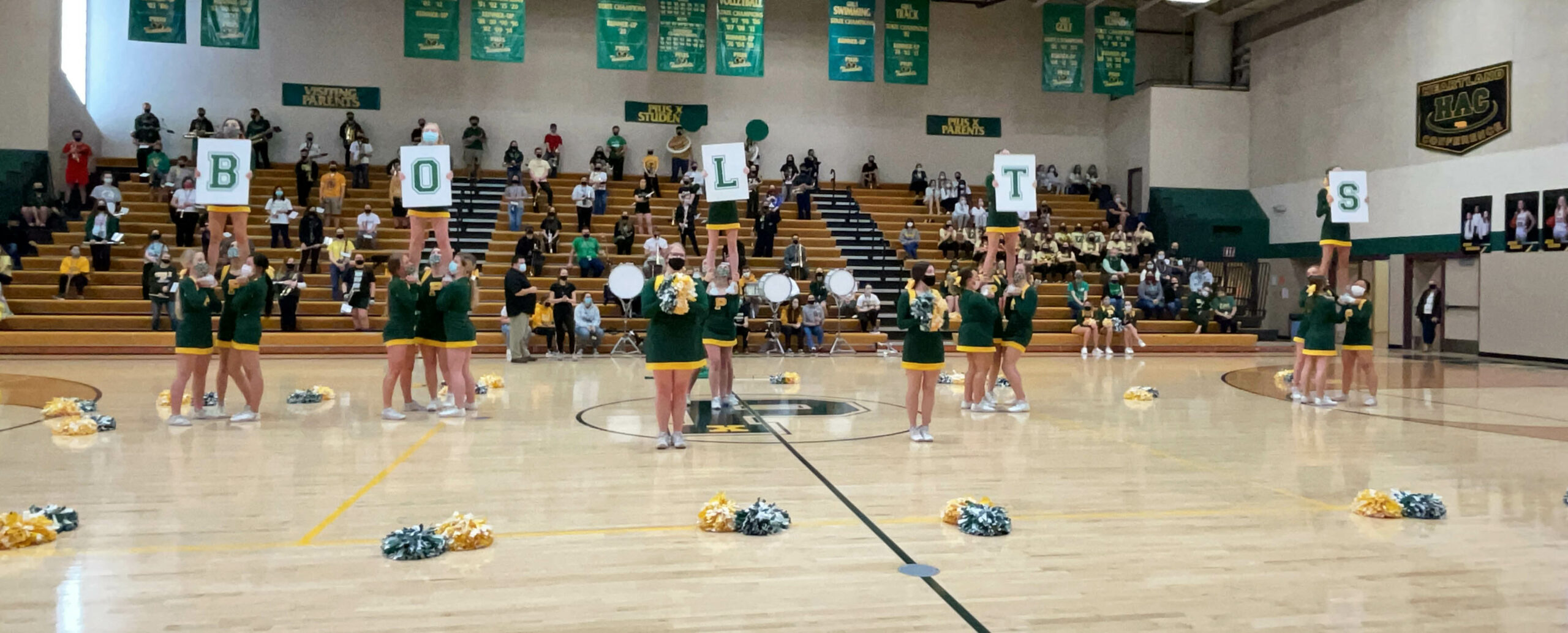 Highlights from Catholic Schools Week 2021
Pius X celebrated Catholic Schools Week with dress up days, an 'all school' Mass (back-to-back masses to create  more room for social distancing), a special visit and message from Bishop Conley, and a pep rally. Students in the Campus Ministry club also created a thank you video for parents.
Below, you can listen to podcasts, try our trivia challenge, and view our photo galleries.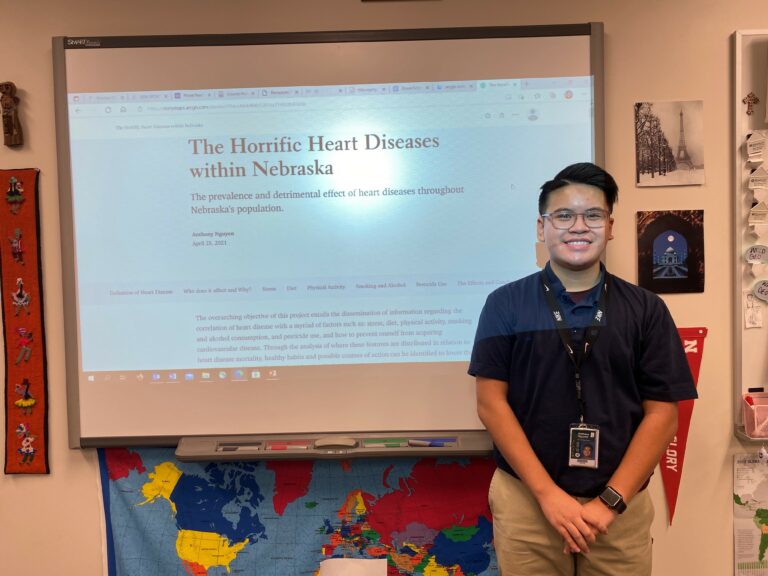 Anthony Nguyen won a state-wide competition for a GIS map he created about heart disease in Nebraska, a disease that has impacted his family.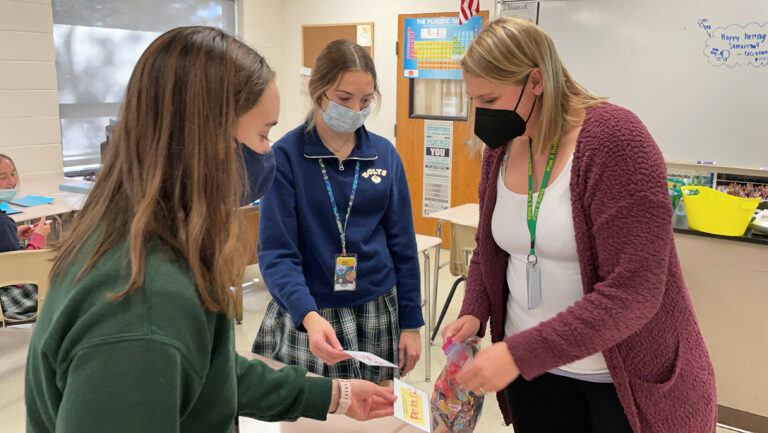 It's relay day in Leah Zohner's Chemistry classes, where students are given a question to answer on a laminated note card. When they are correct,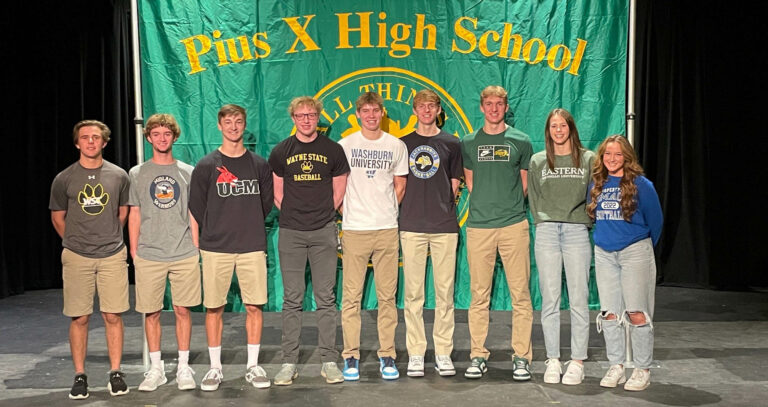 Thunderbolt student-athletes from were honored this year for having committed and signed to play a sport in college. More student-athletes in the Class of 2022