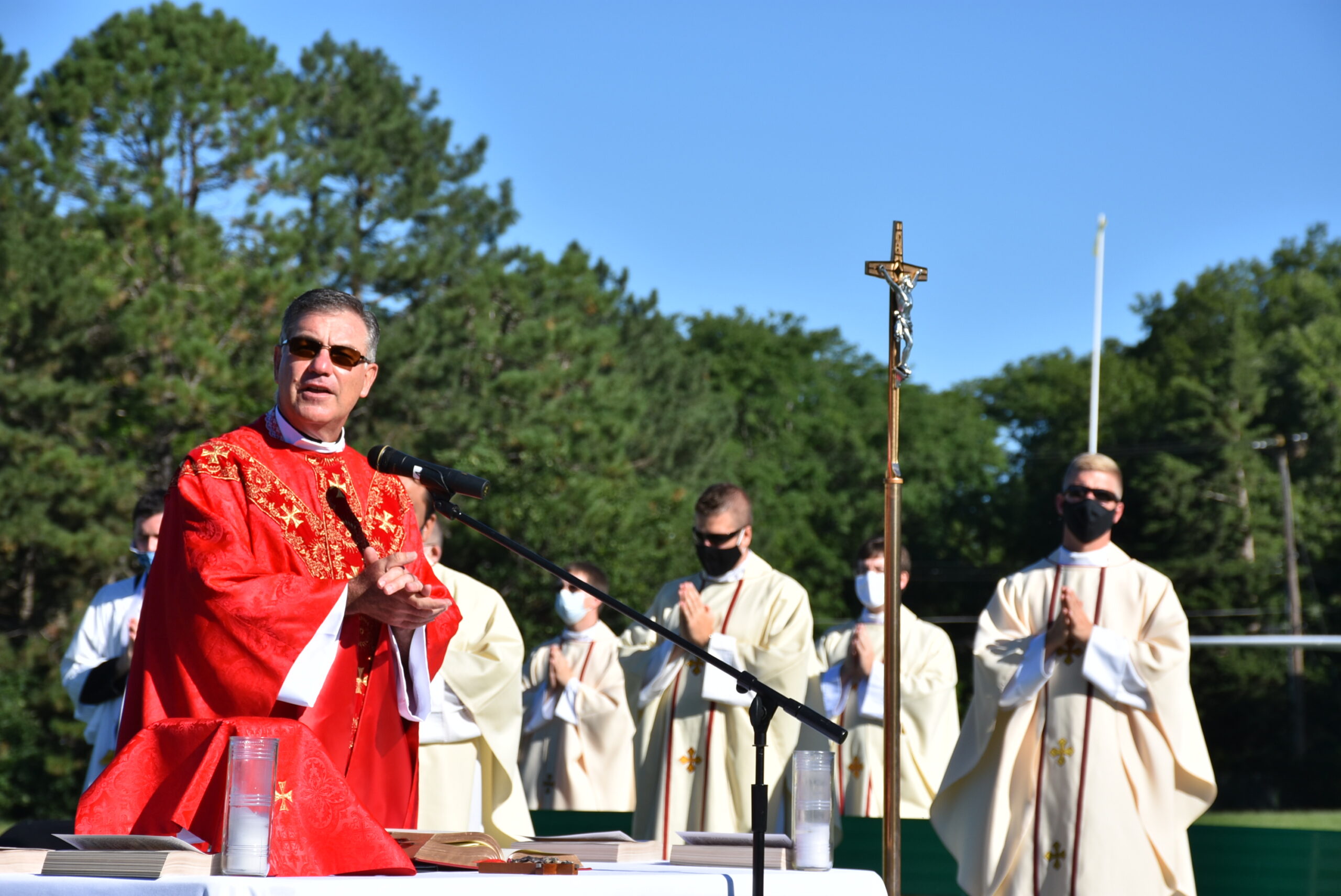 Leadership changes coming to Pius X
After 28 years as an administrator in K-12 schools and high schools in the diocese and 14 years as Superintendent/Chief Administrative Officer of Pius X High School, Father Jim Meysenburg has asked Bishop Conley to be relieved of his duties as Chief Administrative Officer of Pius X High School effective June 14, 2021.
Bishop Conley has accepted his resignation and granted him some sabbatical time this next year to be re-energized and prepared for the next chapter of his priestly ministry. Father Meysenburg has been contemplating retirement from school administration for a while and has come to realize that it is time to step down.
Dr. Matthew Hecker, Chief Administrative Officer of the Diocesan Schools, has named Tom Korta interim CAO for the 2021-22 school year. Dr. Hecker has also named Terry Kathol as the new Principal of Pius X and Leah Bethune remains as assistant principal. Bishop Conley has named Father Steven Mills as interim assistant principal. Msgr. John Perkinton will serve in an advisory role to the administrative team.
Father Meysenburg is very grateful to all the students, faculty, staff, parents and families of all the schools he has been associated with the last 32 years as a priest.
"I am honored to have been part of such great administrative teams and schools. I have been blessed to be part of this great ministry and am particularly edified by all the wonderful, faith-filled students and families I had the privilege of getting to know."
Father Meysenburg will remain in residence at St. Joseph and will help transition Tom Korta as the interim CAO.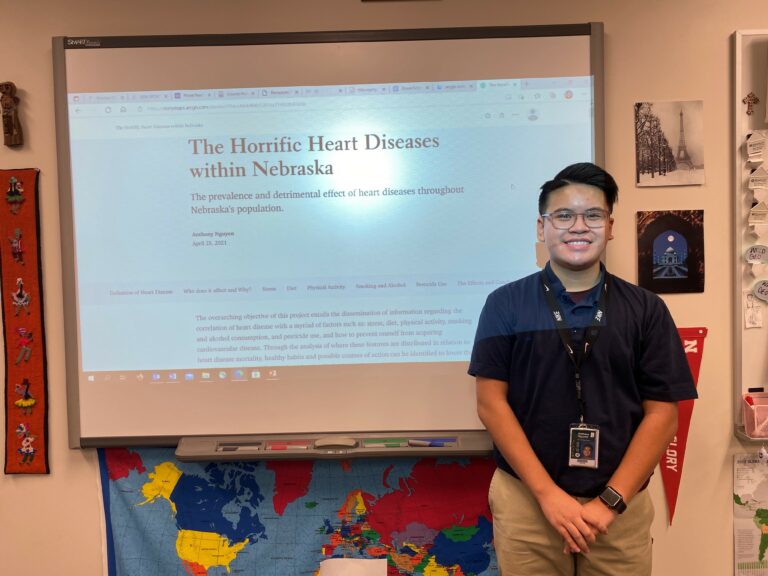 Anthony Nguyen won a state-wide competition for a GIS map he created about heart disease in Nebraska, a disease that has impacted his family.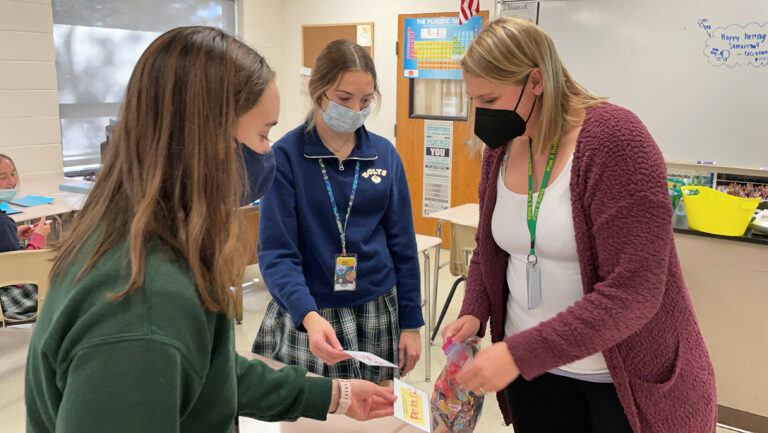 It's relay day in Leah Zohner's Chemistry classes, where students are given a question to answer on a laminated note card. When they are correct,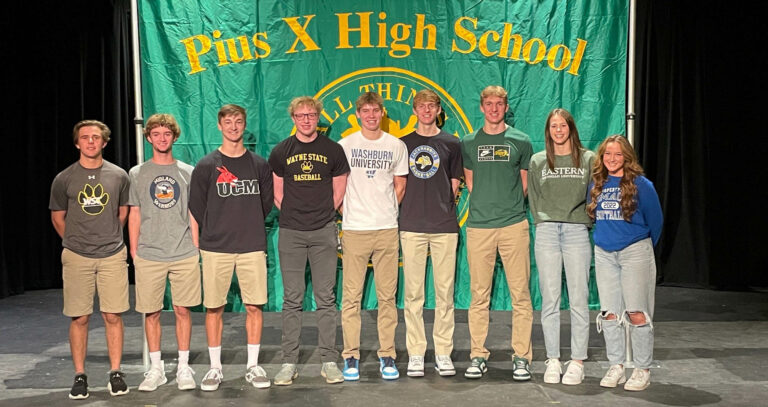 Thunderbolt student-athletes from were honored this year for having committed and signed to play a sport in college. More student-athletes in the Class of 2022