Bringing the farm – with green peppers – to the lunch line
October is Farm 2 School Month, and Pius X is a proud supporter of bringing locally grown produce to our students. We also aim to support area farmers and the community, and bring the Farm 2 School information to our classrooms. Gary Fehr from Green School Farms visited our school during lunchtime, having students guess the number of peppers, and attempt to name the produce item each seed will grow into. And because of the great harvest of green peppers, our Nutrition Services team made stuffed peppers as part of the lunch offering. You can learn more about the program and how to get involved on our website.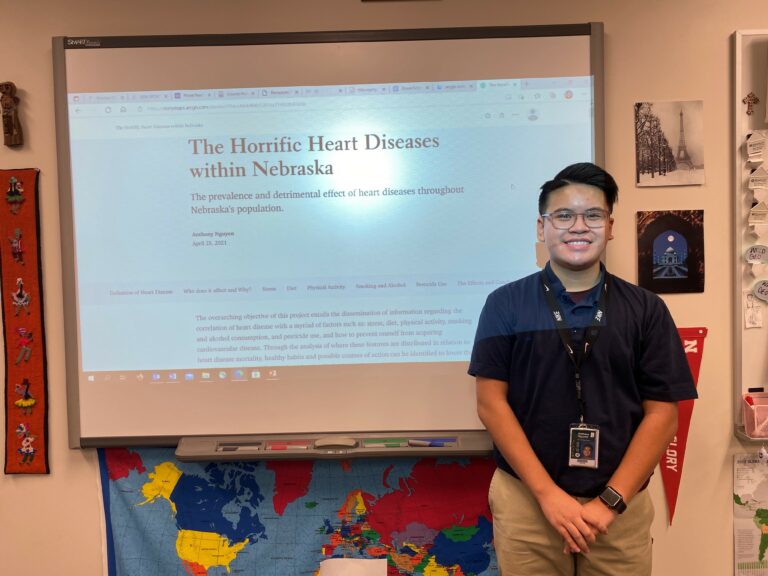 Anthony Nguyen won a state-wide competition for a GIS map he created about heart disease in Nebraska, a disease that has impacted his family.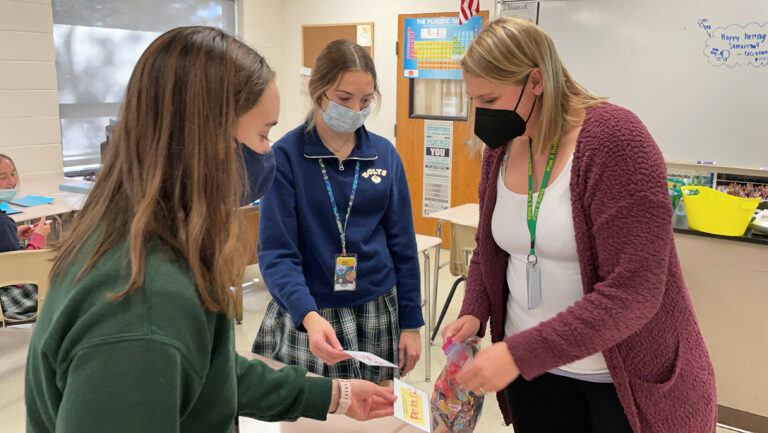 It's relay day in Leah Zohner's Chemistry classes, where students are given a question to answer on a laminated note card. When they are correct,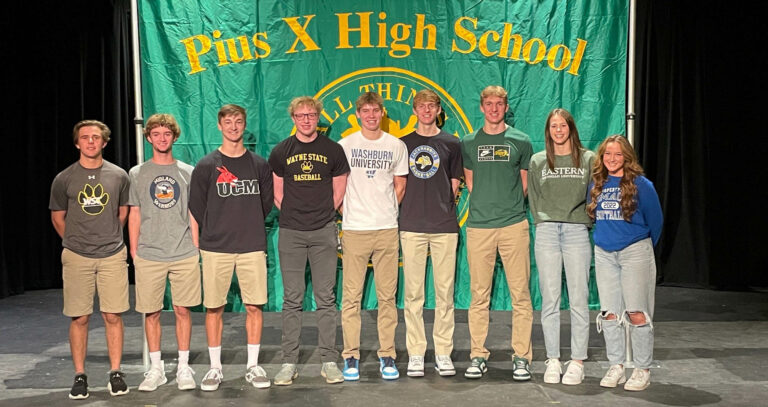 Thunderbolt student-athletes from were honored this year for having committed and signed to play a sport in college. More student-athletes in the Class of 2022