Students in the Landscaping Club at Pius X had met Del, a resident at Gramercy Hill Assisted Living. They had previously known Del from their time volunteering for spring and fall clean-up.
Del quickly learned that these teens were quite good at this sort of work. He even loaned them his garden wagon. A little while later, someone stole the garden wagon, tying it to their bike and driving off. It was never found.
The Landscaping Club were set to work in trying to raise funds to buy him a new one, but before that happened, someone had donated the exact same wagon, complete with a bow on it!
Addieana Gonzales and Grace Regnier took the wagon to Del last week – which happened to be Kindness Week here at Pius X. Del expressed his surprise and appreciation!
View our photos from the 2019 Graduation Ceremony on May 19.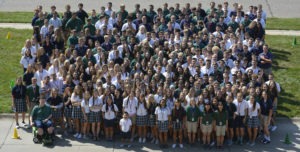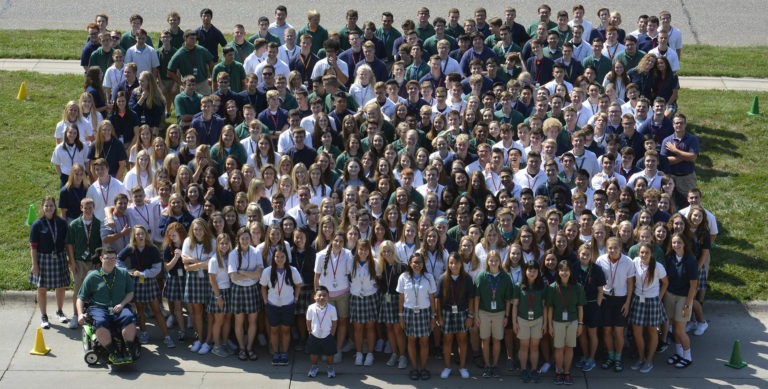 The Class of 2019 shares their favorite classes, activities, places on campus, and the impact Pius X had on their faith. Read about the many colleges and career paths that await.
The 2019 Senior Mass & Breakfast (at St. Joseph Catholic Church and Embassy Suites) celebrated the success of our students and the journey of faith