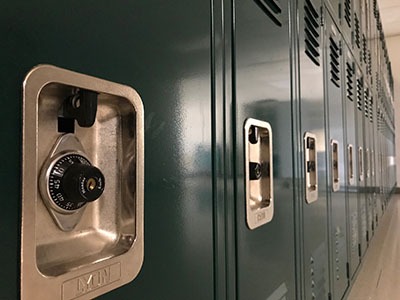 The registration time for lockers and parking spots will began on Friday, July 16. Each student who does not sign up will be assigned a locker.
Singing up for a parking spot is ongoing (Use the link above). There are a limited amount of parking spots available and are awarded via a lottery system. This year, we will have more paved parking spots than last year thanks to a completed paving project. If space allows, some spots may be awarded to sophomores and freshmen. Students are asked to consider carpooling with siblings, friends and neighbors. Students who park on side streets near the school are responsible for following the posted street signs related to parking.
For more on parking at Pius X, see page 29 of the Student Handbook.