Creativity, physics on display in putting 'money in the piggy bank'
Pius X students in AP Physics (PACE) and Accelerated Physics participated in the 26th annual Pius X Machine Contest based on the Rube Goldberg Machine Contest. The class is taught by Jeremy Scheffler.
Thirteen teams of students built machines that had to, in at least 20 different steps, PUT MONEY IN A PIGGY BANK. The teams were judged on their ingenuity and on whether their machine successfully completed the task. This year's winning teams were:
U.S. Government (Theme: "IRS")

Grace Driewer, Caroline Schieuer
Tokyo Deli (Theme: "Japanese Restaurant")

Vy Vo, Jennie Vu
Pit Boys (Theme: "Cars")

Grant Gubbels, Nicholas Hanus, Jake Kumke, Nick Staab
Steam Punks (Theme: "Steampunk")

Jordan Coffey, Crispin Corpuz, Caleb Hansen, Lucas Huber
Aliece Aylor, Addie O'Meara, Han Tran, Kelsen Tran
The passion of these students – who worked so hard to make this 'machine' work just right – is undeniable!
View our photos from the 2019 Graduation Ceremony on May 19.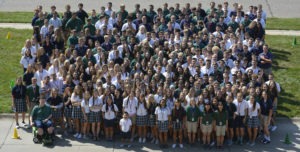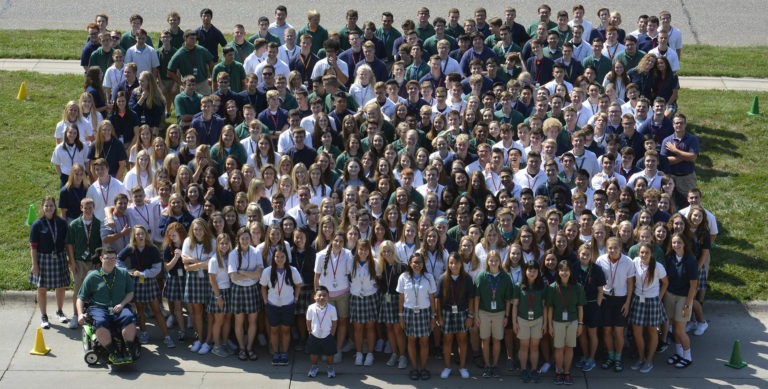 The Class of 2019 shares their favorite classes, activities, places on campus, and the impact Pius X had on their faith. Read about the many colleges and career paths that await.
The 2019 Senior Mass & Breakfast (at St. Joseph Catholic Church and Embassy Suites) celebrated the success of our students and the journey of faith