Studying efficiency of antacids in Advance Chemistry
If your memory of chemistry class gives you heartburn, you'll appreciate the work of these students in Jenna Shepherd's Advanced Chemistry class.
Students are using a back titration method to determine which antacids work the best, and which one is the best value for your money.
Video Transcript
Greta Nebel, senior: "Today we are trying to determine the effectiveness of anti-acids to reduce heartburn."
Crispin Corpuz, senior: "What we are doing is trying to determine how much hydrochloric acid, which is the same chemical in our stomachs, is neutralized by certain amounts of antacids and seeing which one is the most cost-effective for how much is being used and how much you pay for it as well."
Nebel: "So it was really cool because, like, I've definitely taken Rolaids and Tums before so it will be interesting to find out which one is the most effective so that I can maybe apply that into my life. (Laughter)"
Corpuz: "More of the lab etiquette and seeing how things should be done instead of just all the theoretical things that need to be calculated before hand."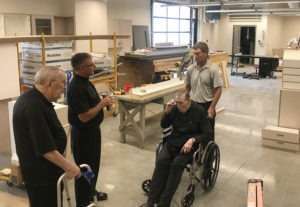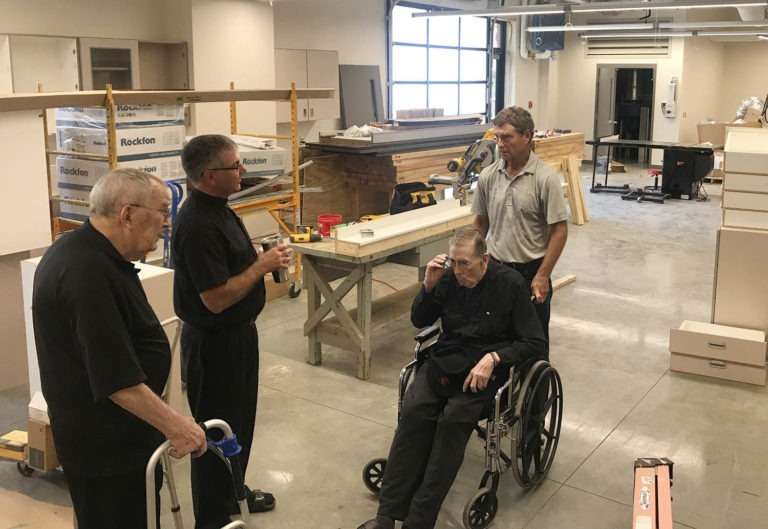 While they were touring, they were surprised by teacher Don McKee with a historical artifact, an old electric jig saw. In-scripted on the handle …
Clare Oldenburg, a junior-to-be this fall at Pius X, earned a perfect 36 score on an ACT exam during her sophomore year!
View our photos from the 2019 Graduation Ceremony on May 19.