Covering the how of learning a language in Psychology class
Students in Psychology class with Susan Kelly learned about the languages of Vietnamese and Korean thanks to Minju Lee, Merue Ryu (Korean), Dana Tran, and Arlie (Thao) Nghiem (Vietnamese). Human language acquisition separates us from other species. Language acquisition involves structures, rules and representation. The capacity to use language successfully requires one to acquire a range of tools including phonology, morphology, syntax, semantics, and an extensive vocabulary. Students learned how to pronounce various phonemes and learned some basic structure of language.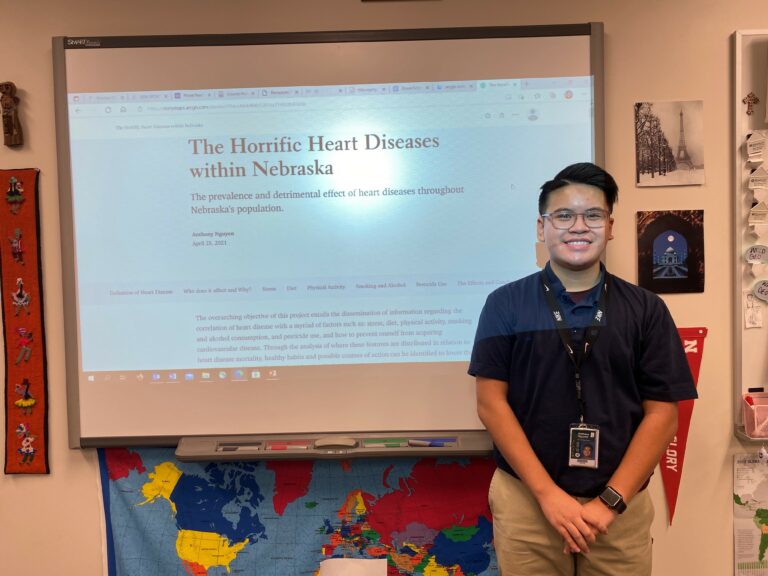 Anthony Nguyen won a state-wide competition for a GIS map he created about heart disease in Nebraska, a disease that has impacted his family.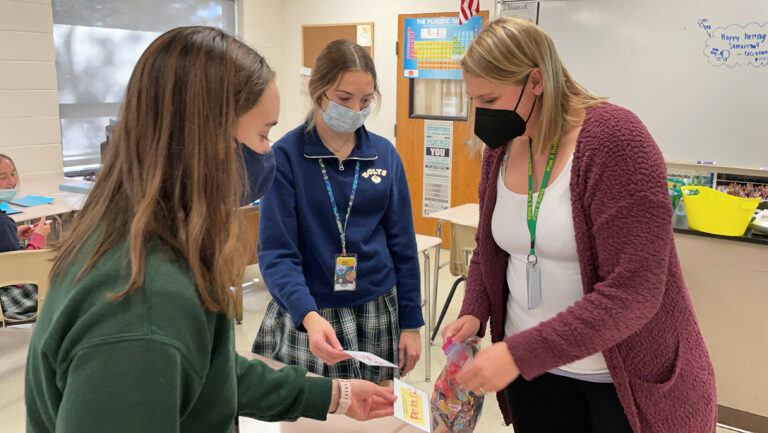 It's relay day in Leah Zohner's Chemistry classes, where students are given a question to answer on a laminated note card. When they are correct,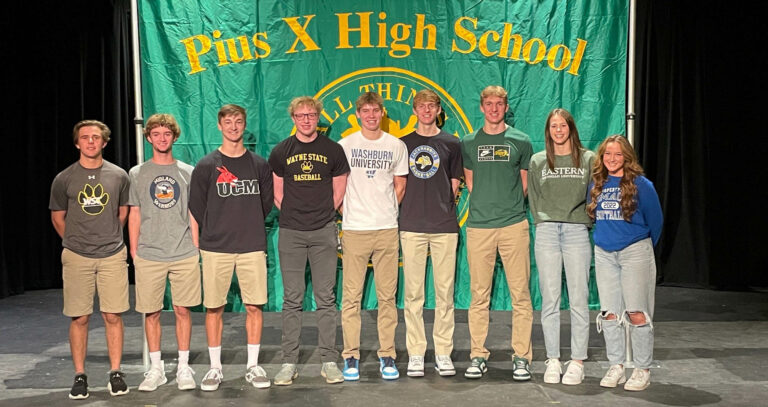 Thunderbolt student-athletes from were honored this year for having committed and signed to play a sport in college. More student-athletes in the Class of 2022