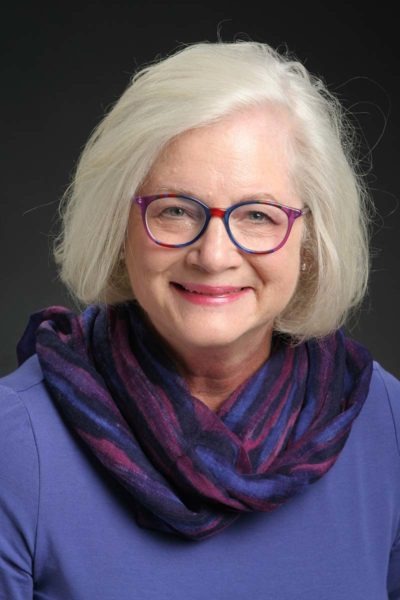 This year's award is presented to Dr. Mary Case for representing the core values of Pius X throughout a career that continues to be marked by excellence, authenticity, integrity, and humble service.
Dr. Case is a National Board-certified anatomic and clinical pathologist with subspecialty training in neuropathology. She graduated from Pius X in 1967 before earning a bachelor's degree from Mount Mary College and a master's in environmental engineering from the University of Oklahoma. Case graduated from medical school at the University of Nebraska in 1976. She continued on to a residency in anatomic and clinical pathology at the University of Iowa, and a neuropathology fellowship at the Universities of Washington and Iowa.
Her career radiates with passion for the human brain—not only for studying how it functions physiologically and cognitively, but also for training others in how to use this information in a practical way. Dr. Case worked in private practice at Bishop Clarkson Hospital in Omaha and Overlake Hospital in Bellevue, Washington.
During the course of her professional career, Dr. Case added four professional foci to her resume:
Hospice and Palliative Care
The Stanford University Chronic Disease Self Management Program
A Minister of Presence at Recovery Café, a private day program for recovering addicts
Emergenetics, a psychometric tool that helps individual's creative, positive and dynamic working environments at home and on the job.
Today she serves as a Chronic Disease Self Management Program Facilitator and Master Trainer, an Emergenetics Facilitator with advanced certification, and an Emergenetics International's Staff Neuroscientist.
Mary's husband Kevin is a radiologist working within a perinatology practice, exclusively serving at risk pregnant patient families. The couple continues to reside in Washington. Their two daughters, Mairead and Siobhan, live in Denver and Boston, respectively. Mairead is a professional writer and will complete her PhD from the University of Denver. Siobhan graduated from Yale Medical School and works in a medicine and pediatrics residency within the Harvard system at Brigham Women and Children's Hospital and Boston Children's Hospital. Despite growing up in Washington, Dr. Case's daughters know the legacy and light of Pius X and the University of Nebraska campus, having attended many football games in Lincoln and Masses at St. Patrick parish, where Mary attended school and where she and Kevin were married.