This year's award is presented to Lawrence J. Dugger, who has consistently demonstrated the core values of Pius X High School throughout a professional career of leadership and service to his family, community and country. His accomplishments included a strong contribution to the advancement of commercial nuclear plant operational safety at the national and international levels.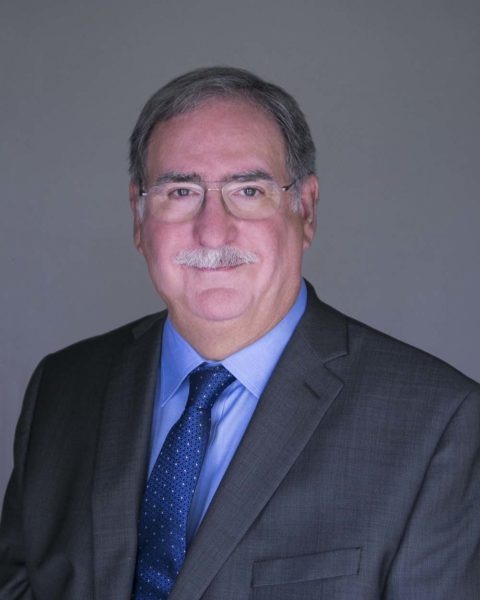 Larry graduated from Pius X with the Class of 1964. He was a senior class officer and lettered in football and basketball. After graduating from Pius X, Larry pursued premedical studies at Creighton and UNL for three years while working as a laboratory technician for a total of five years in critical care situations. He joined the U.S. Army in 1968 and was responsible for maintaining anti-aircraft missiles and launchers. Both units he served in were cited for high operational readiness in high tension areas.
In 1971 Larry returned to the University of Nebraska to earn an electrical engineering degree and began a 40 year career in the nuclear power industry. Throughout his career, Larry also obtained a Senior Reactor Operator License from the Nuclear Regulatory Commission, a Professional Engineering license from the state of Nebraska as well as a MBA from Georgia State.
During his nuclear power career, Larry held a number of senior management positions in reactor engineering, operations, maintenance and design engineering at three nuclear stations. In his role as Nuclear Safety Chairman at a two reactor station, he provided oversight for implementation of preventive actions arising from the Three Mile Island reactor accident. In this role, he had to exemplify the leadership, standards and integrity needed to build the required safety culture. Following his penchant for excellence, Larry joined the Institute of Nuclear Power Operations (INPO) for the last 29 years of his career. INPO is a unique non-profit organization of approximately 350 senior nuclear experts established in 1980 to promote excellence in operation of the 110 commercial nuclear plants in the US.
At INPO, he led over 70 major organizational evaluations at US plants and multiple technical exchange visits to nuclear stations in Japan, Taiwan, England, and the Slovak Republic. His leadership capabilities were often sought out for teams charged with formulating and implementing new industry standards and practices in areas where operating experience showed higher standards or an improved safety culture were needed.
During the last three years of his career, Larry was a key adviser to a software development team modernizing the industries incident reporting system. The resulting web-based technology substantially upgraded the industry's ability to share operating experience, to analyze performance, and predict performance decline. The team received INPO's World Class Award in 2014 because of their contribution to nuclear safety. INPO was reorganized to take advantage of this technology and efforts are underway to integrate this system with the World Association of Nuclear Operators.
Similarly, Larry made notable contributions to improving nuclear safety in the international arena. He served on INPO's task force to understand the causes of the Chernobyl reactor accident and needed preventive actions. In addition, for one year, he served as the U.S.'s representative on a WANO team sent to evaluate nuclear safety at Russian design nuclear reactors in Bulgaria and to negotiate corrective action commitments that were endorsed by the Bulgarian energy minister and an international consortium.
Upon reflection, Larry credits his Lincoln-based upbringing and Catholic education for instilling his work ethic, passion for learning, personal values and commitment to excellence. These traits initially enabled him to be effective in endeavors where the welfare of others was a primary concern. As his career progressed his sense of purpose broadened to seeking out areas where he could promote excellence through influence rather than situations he directly controlled.
Now in retirement, Larry continues to be a strong advocate of Pius X following retirement in 2014. In April 2017 Larry facilitated the kickoff of a STEM Steering Committee on behalf of the Pius executive team. This initiative will engage the Pius X staff with engineering professionals and regional higher educational organizations to ensure Pius graduates have the best possible academics and career path awareness for the technology driven world of today. He is engaged in similar efforts with his local charter school and developed effectiveness measures for a nearby organization working with at-risk youth.