Help us hit our $400,000 goal!
Your investment in the Fund for Pius X will continue making it possible for students to pursue their dream of a Pius X education, while helping us recruit and retain excellent faculty and staff.
Give to Pius X Day 2023 has past, but you can still support Pius X using the button below.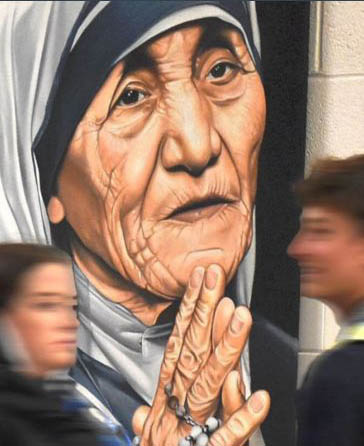 "It is not how much we give, but how much love we put into giving."
– Saint Mother Teresa
Did you know that tuition does not cover the full cost of educating a student? Give to Pius X Day is the biggest way that gap is covered, keeping tuition affordable for more families.
Actual Cost Per Student: $8,168
Average Tuition/Fees Per Student: $3,469
Gap Between Cost and Tuition: $4,699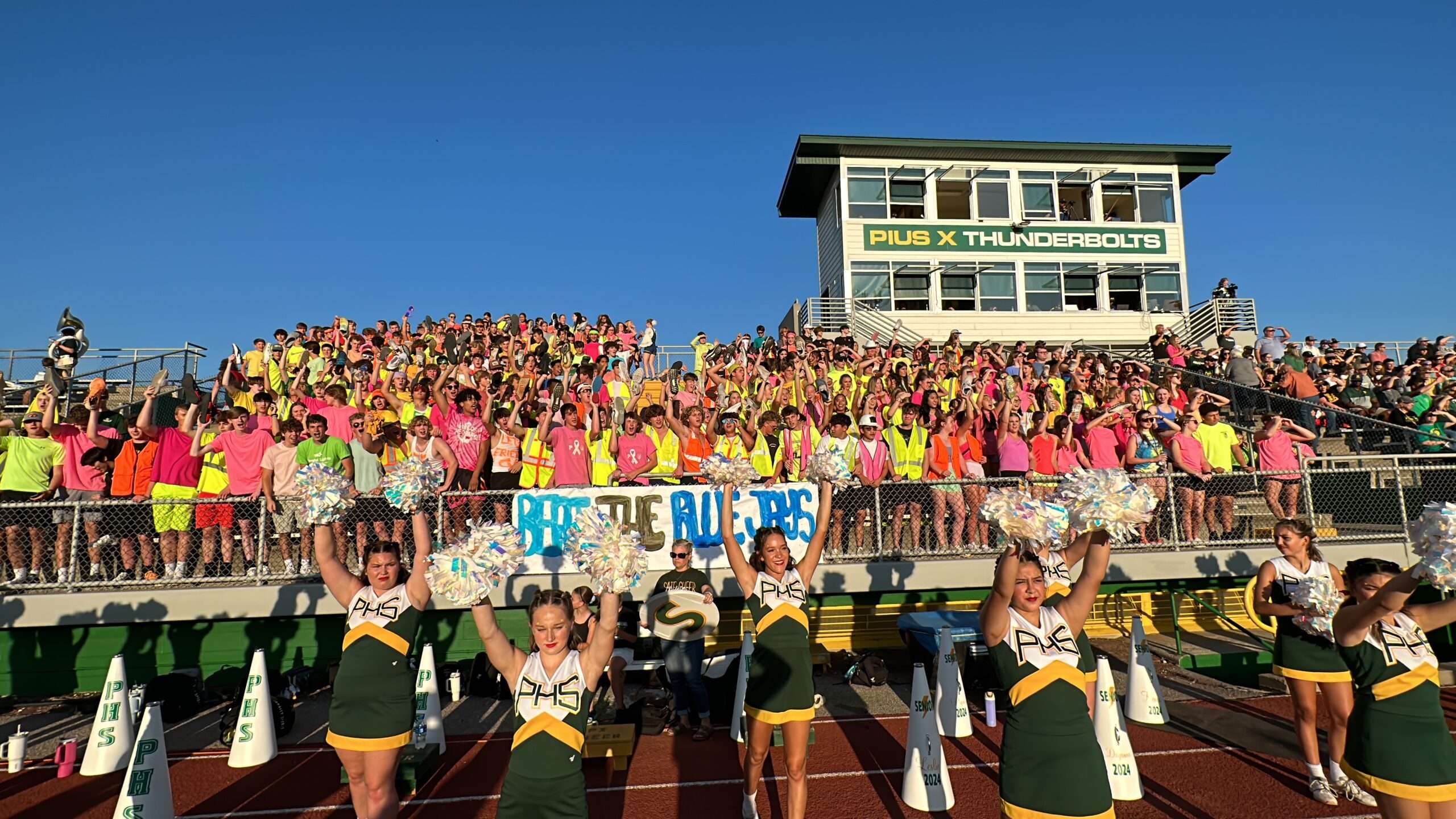 Vote for Activities & Clubs
Pius X Foundation is giving away $5,000 for Pius X clubs, activities and sports ($500 each) to the 10 that receive the most votes from GTPD donors! To cast your vote, use our online donation form to make a gift, and select the name of ONE Pius X club, activity or sport. One vote per person when you make your GTPD gift. Made an offline gift? Enter your choice here.
Please Note: Pius Foundation staff will verify each vote accompanies a GTPD donation. Thank you.
Mailed in your gift or donated offline? Vote for your Activity or Club here.
"*" indicates required fields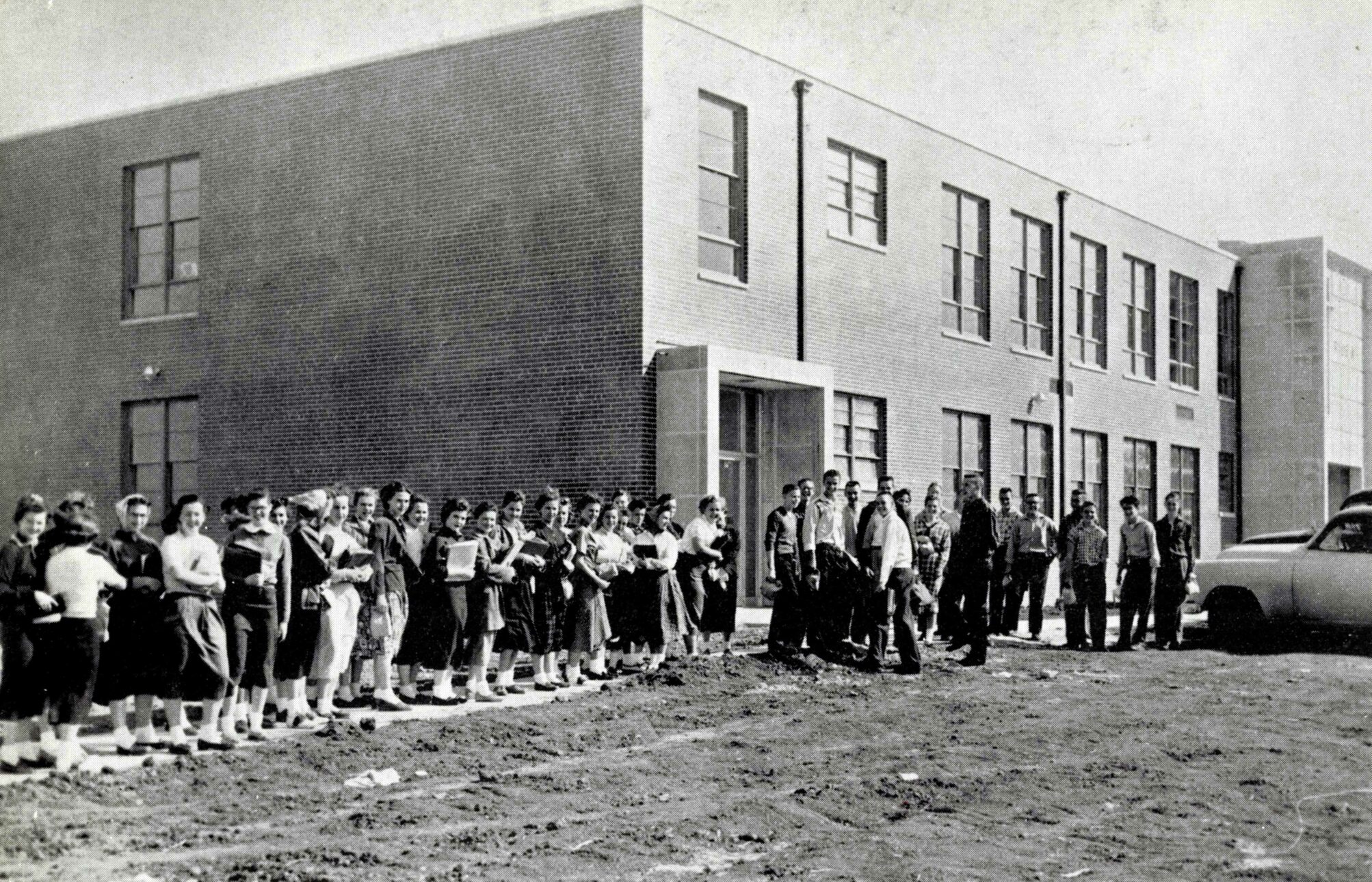 Thunderbolt Spirit Trophy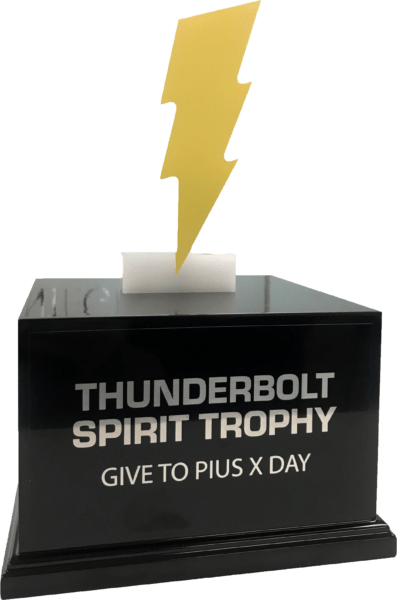 The graduating classes of Pius X High School will compete to have their class year honored on the GTPD Thunderbolt Spirit trophy displayed at the school. The class with the most donors to the Fund for Pius X at the end of Give to Pius X Day will be the GTPD 2023 trophy honoree.
Generous Stewards Awards - Engraved Class Bricks
New in 2023! Two classes will be honored with a commemorative brick engraved with their class year. The custom class bricks will be installed in the walkway leading to the new school entry.
8×8 Engraved Class Brick – class year with highest total GTPD donations
4×8 Engraved Class Brick – class year with 2nd highest total GTPD donations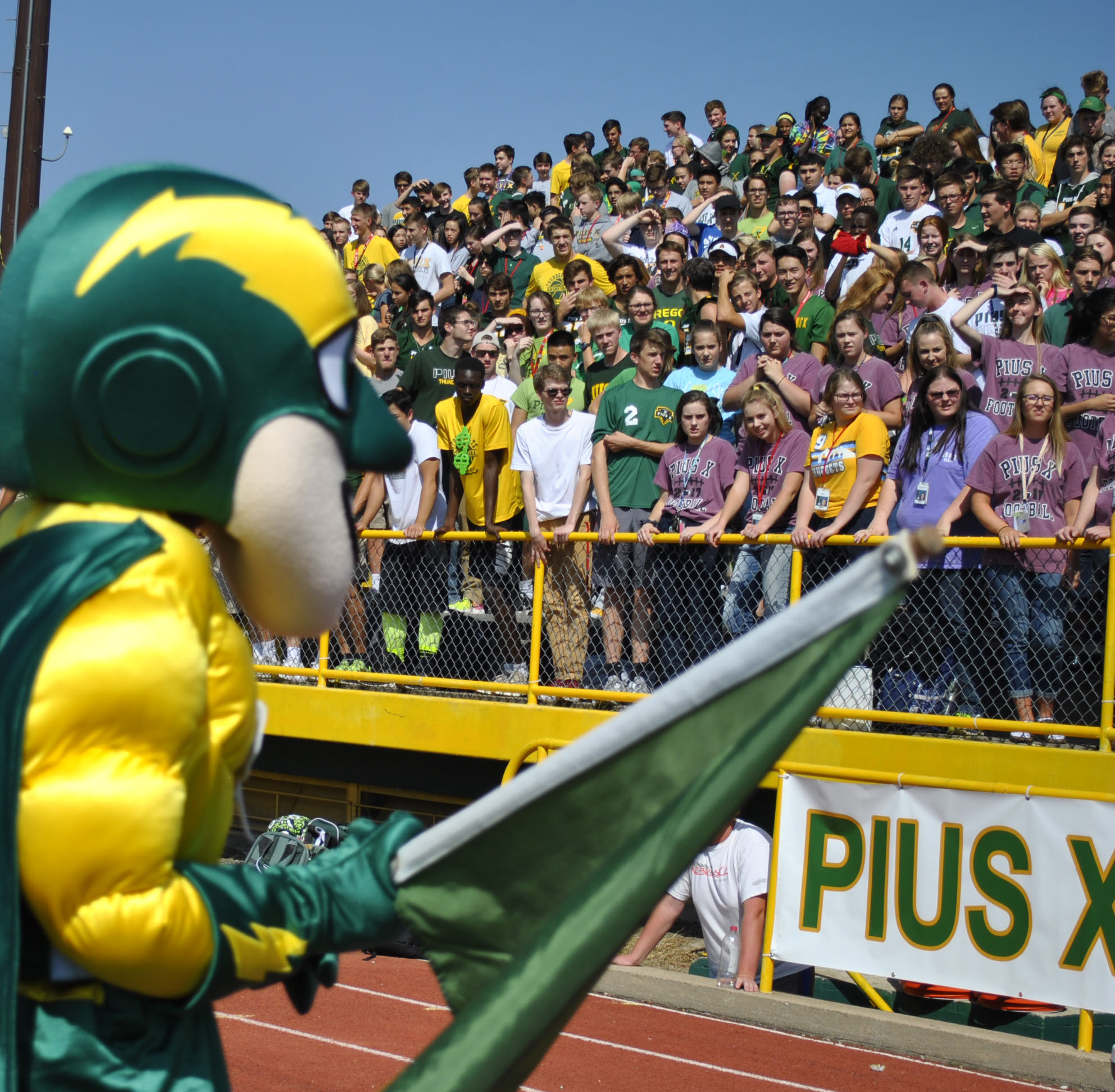 ALL CHALLENGES MET!


Early Bird Match
A special $20,000 match means the first $20,000 in donations by October 1 will be matched dollar-for dollar!
Bonus Match
Pius X will earn an additional $30,000 in matching funds if we reach our $225,000 goal by October 23!
Goal-Crushing Match
We crushed our original goal of $225K, and set a new goal of $400,000! Two kind donors said: More Thunder! They will match $-for-$ the next $20,000 donated on October 23!