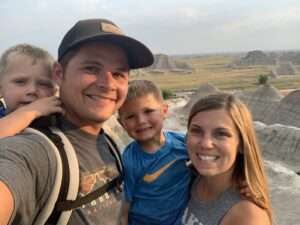 "During my senior year at Pius my counselor Mrs. Fraiser helped guide me to the Education Program at UNO."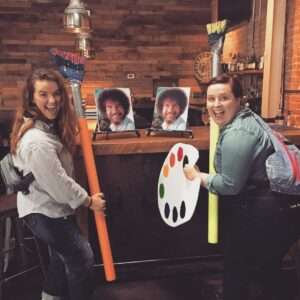 "I remember sitting at a restaurant and my dad telling me that he thought I would make a great teacher because I worked really well with kids."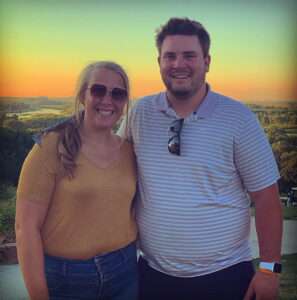 "I always had teachers that cared about me being successful and would push me to be the best version of myself. I try to do that for my students now."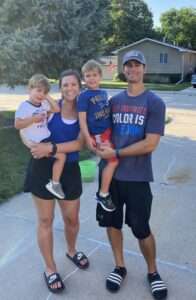 "From the time I was little, I knew I wanted to be a teacher. I loved going to school and playing school at home."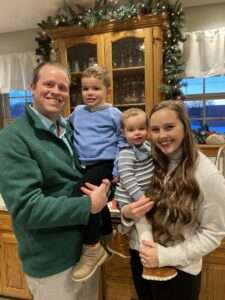 "I love to help guide them in figuring out what their talents are, how they can use them, and what their options are after they graduate."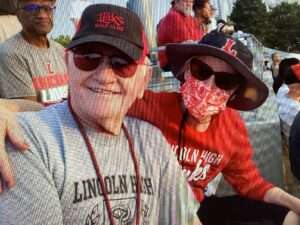 " I learned best from teachers who saw my potential, and understood that I could be successful whether I ever understand an equation or dreaded story problem in math."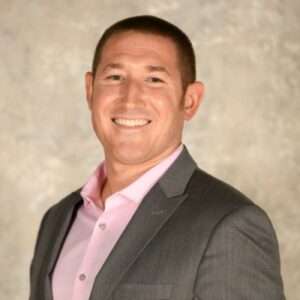 "I remember how I looked at my teachers as role models and positive influences on my life."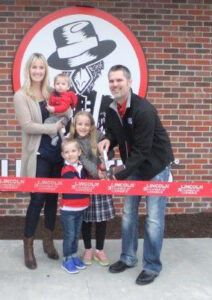 We started in the restaurant business when I was about 8 years old, but my favorite meals were when we all got together on Sundays after church.
Outstanding Alumni Honors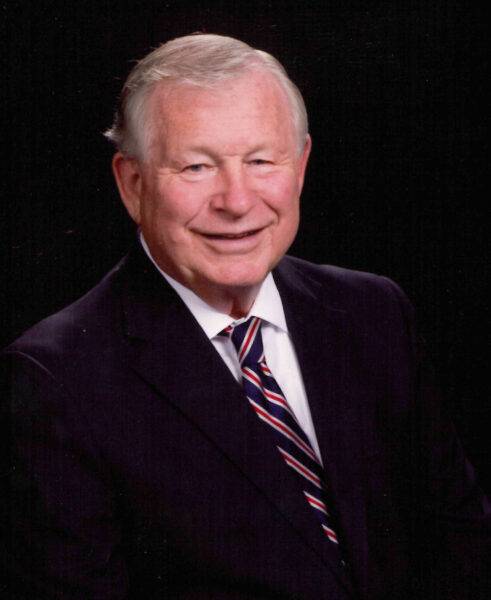 The 2021 Outstanding Alumni award will be presented to George Easley '57.
Pius X graduates are leaders in their communities in Lincoln and throughout the state and country. The Outstanding Alumni award recognizes those graduates for their personal and professional accomplishments, and who:
Are leading a life of leadership and service, and are outstanding examples of Catholic values, virtues and ideals;
Are leaders in fulfilling our mission to "Restore All Things in Christ";
Have graduated from Pius X at least 10 years ago;
Are recognized on a local, state or national level in their field; and
Have been awarded for contributions in their profession.
Pius Connections is a bi-annual publication for alumni, parents and friends of Pius X High School. The magazine features both in-depth articles and brief highlights about Pius X alumni, as well as news stories about current events, students, faculty and staff. The publication is mailed out twice a year to more than 14,000+ alumni, parents, parents of alumni, and friends of Pius X.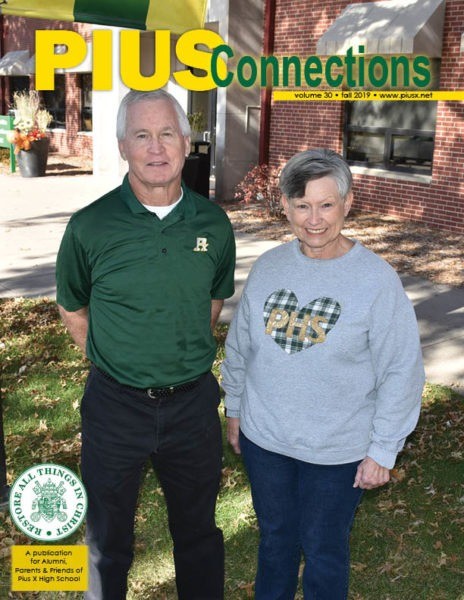 Homecoming Tailgate – Sept. 17, 2021
All Souls Mass for Deceased Alumni – Nov. 2021
St. Nick at Night for Families – December 2021
Alumni Basketball Tournament – March 18-19, 2022
Thunderbolt Golf Scramble – Summer 2022
11th Annual ThunderBOLT Fun Run – Aug. 6, 2022
All Honor Year Reunion Weekend – Aug. 5-6, 2022
Pius X Alumni on Social Media
Save the date! August 5-6, 2022
The All Honor Year Reunion and Friends of Pius Weekend is tentatively scheduled for August 5-6, 2022 to include individual class reunions planned by each class, the 10th Annual ThunderBOLT Fun Run, Reunion Mass, Party in the Hallways, and recognition of our Outstanding Alumni and the Hall of Fame inductees. We will be honoring the class years ending in 2 or 7 as well as all who have already celebrated their 50th reunion and Cathedral High School Alumni!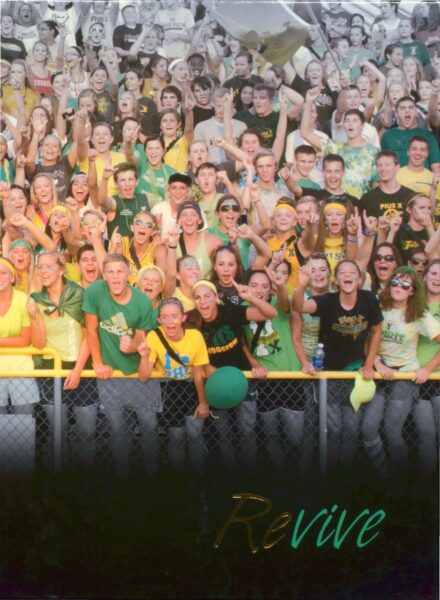 Kristin (Edwards) Heath '91 is the Alumni Director for Pius X High School. Her responsibilities as Alumni Director include maintaining the alumni database, alumni relations, coordinating alumni events, helping with reunion planning, and coordinating the alumni portion of the annual Fund for Pius X.
Kristin (Edwards) Heath '91
(402) 488-0931

ext. 56132