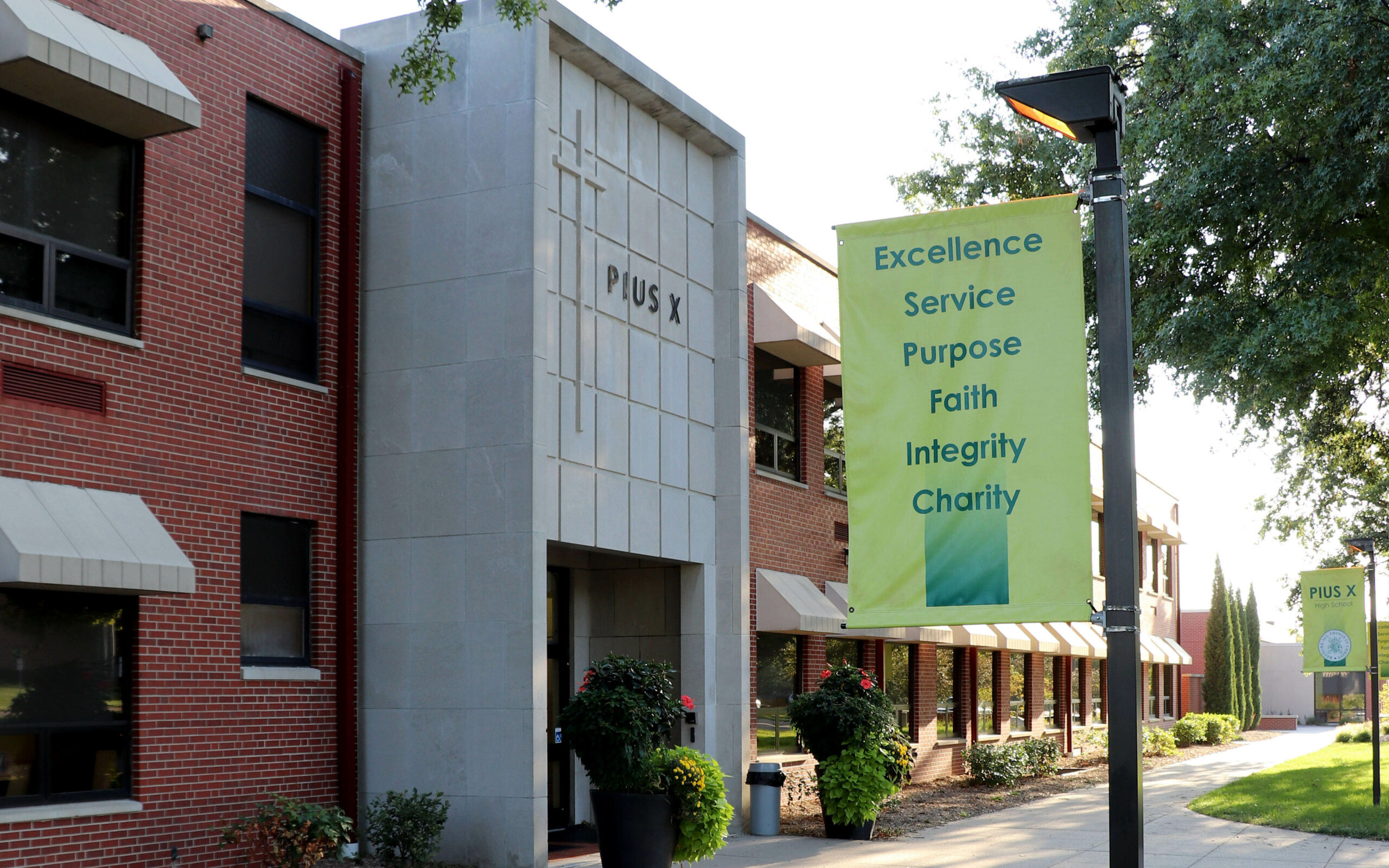 Tickets on sale now! Show runs Oct. 19-22
Grandparents are invited to celebrate an All School Mass
Listen to the speech from the honorees, Gregory '71 and Margaret Sutton
Bricks & Construction Project
Bricks provide opportunity for commemorating your Pius X memories
COVERING THE GAP: Did you know that tuition does not cover the full cost of educating a student? Give to Pius X Day is the biggest way that gap is covered, keeping tuition affordable for more families.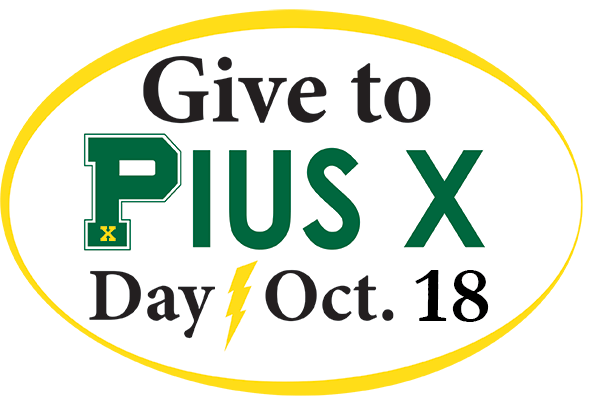 Pius X Catholic High School​
Pius X is a co-ed Catholic high school in Lincoln, Neb. The school is parochial in nature as it serves 19 parishes in and near Lincoln, providing a Catholic-based, rigorous education enriched with numerous opportunities for students to grow their faith, explore the arts, and participate in athletics and other activities.
Click below to see the full menu.
Daily Mass – 7:20 am
Confessions – Before/After School
Adoration – Tuesdays
Stay Tuned for next year's events
Wed., Oct. 11: Noon Dismissal (Periods 4-8); Parent & Teacher Conferences 2-5, 6-8pm
Thu., Oct. 12: Noon Dismissal (Periods 1-3); Parent & Teacher Conferences 2-5, 6-8pm
Wed., Oct. 11: Noon Dismissal (Periods 4-8)
Thu., Oct. 12: Noon Dismissal (Periods 1-3)
Varsity Athletics Schedule
October 3, 2023

7:00 pm - Volleyball: Varsity vs. Fremont (Home) at Lincoln Pius X High School

October 4, 2023

12:00 am - Softball: Varsity vs. Nebraska School Activities Association (Away) at TBA

October 5, 2023

3:30 pm - Cross Country: Varsity vs. Columbus Discoverers Fremont Grand Island Senior High Lincoln East Lincoln High Lincoln North Star Lincoln Northeast Lincoln Southeast Lincoln Southwest Norfolk Panthers">Multiple Schools (Away) at Kearney Country Club

5:00 pm - Volleyball: Varsity vs. Papillion-La Vista (Away) at Papillion-LaVista High School
Classroom instruction and assignments
Tracking college plans/opportunities
Featured Scholarships & Endowed Funds
Classroom instruction and assignments
Tracking college plans/opportunities
Featured Scholarships & Endowed Funds