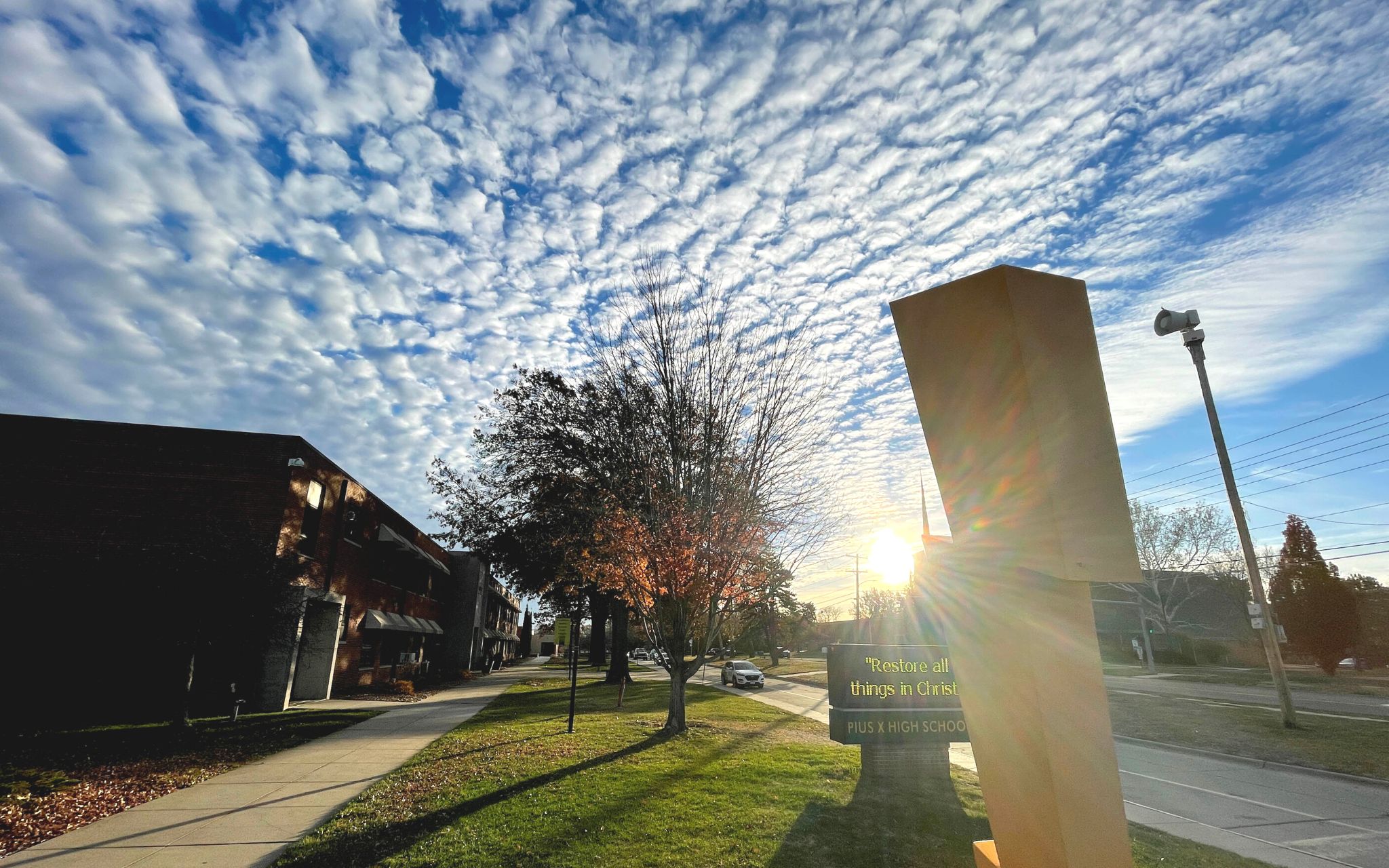 This year's theme is Disco! Join us April 29 for Dinner, Live Auction and more.
Take a look at what some of our alumni have been busy with
Learn about the many ways students can live out their faith
Construction for new front entrance & Welcome Center
Pius X Catholic High School​
Pius X is a co-ed Catholic high school in Lincoln, Neb. The school is parochial in nature as it serves 19 parishes in and near Lincoln, providing a Catholic-based, rigorous education enriched with numerous opportunities for students to grow their faith, explore the arts, and participate in athletics and other activities.
Fri., Mar. 31: Breakfast: Baked Oatmeal(32g); Lunch: Bean and Cheese Nachos(44g), Shredded Romaine, Fresh Pico de Gallo(3g)
Daily Mass – 7:20 am
Confessions – Before/After School
Adoration – Tuesdays
Sun., Apr. 02: Spring Athletic Signing 11:30 am
Thu., Apr. 06: No School-Easter Break
Fri., Apr. 07: No School-Easter Break
Varsity Athletics Schedule
March 31, 2023

4:30 pm - Baseball: Varsity vs. Bennington (Home) at Sherman Field

April 1, 2023

10:00 am - Soccer: Girls Varsity vs. Columbus Discoverers (Home) at Lincoln Pius X High School

10:30 am - Track & Field: Varsity vs. Omaha Westside (Away) at Omaha Westside High School

11:00 am - Baseball: Varsity (Rescheduled from 03-16-23) vs. Lincoln Southwest (Away) at Den Hartog Baseball Field
Classroom instruction and assignments
Tracking college plans/opportunities
Featured Scholarships & Endowed Funds
Awarded to graduates of Sacred Heart Elementary School and parishoners of Sacred Heart Parish who attend Pius X High School
Scholarship for incoming 9th graders with 3.0 GPA from Sacred Heart, St. John, or St. Mary parish
Classroom instruction and assignments
Tracking college plans/opportunities
Featured Scholarships & Endowed Funds