This award is presented in appreciation of Dr. Michael Sullivan who has been a tireless ambassador for Pius X High School and serves as an example of leadership and service to his family, friends, community and country.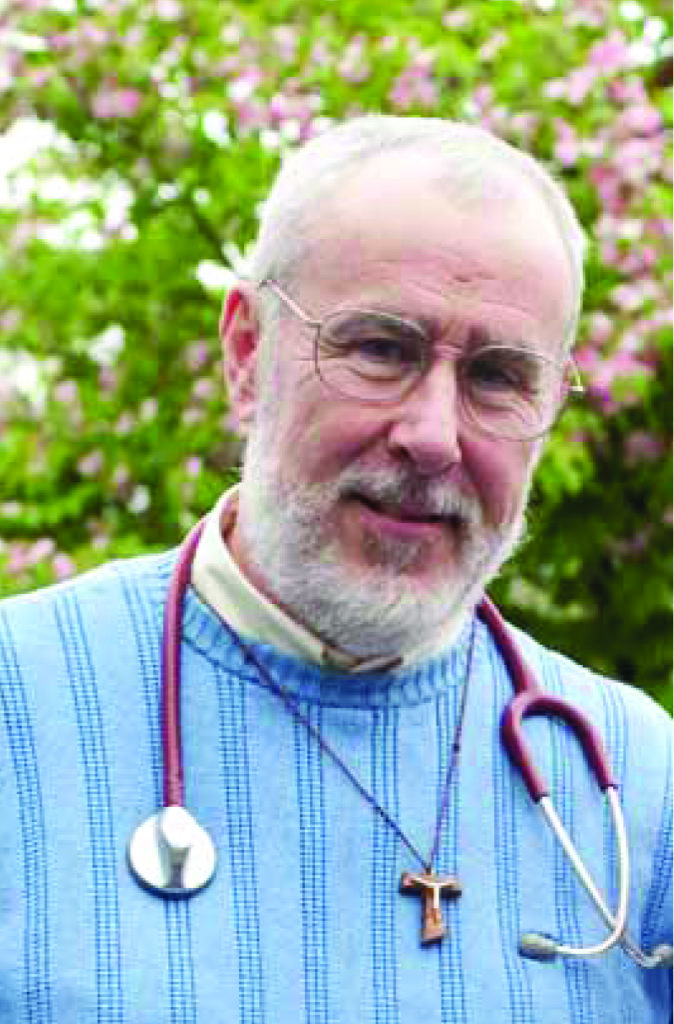 Michael Sullivan, a 1968 Pius X graduate, was born in Lincoln, Neb., in 1950. He attended Blessed Sacrament School through the 8th grade along with his two sisters. For two years, he then pursued the discernment process for the priesthood at Our Lady of the Ozarks Minor Seminary in Carthage, Mo. He returned to Pius X High School for his junior and senior years, and then earned a combined academic/athletic scholarship to Regis College in Denver, Colo., where he graduated as valedictorian in 1972.
Pursuing a medical career on a U.S. Navy scholarship, Michael graduated in 1975 with his MD from the University of Nebraska, and in 1978 completed a residency in Internal Medicine in New Orleans, La. After serving four years in the U.S. Navy, he worked in private practice for the Geisinger Medical Center in Danville, Pa. In 1990, Michael had a profound, life-changing spiritual experience in Medjugorge, Yugoslavia, which changed the course of his life forever.
In 1993, Michael married Dr. Gianna Talone. He has two daughters, Chelsea Randolph and Anne Marie Sullivan, and a one year-old grandson, Jaxon Randolph.
Together, Michael and Gianna launched the Mission of Mercy, a free mobile medical health care ministry for the poor in Emmitsburg, Md. Now in its 19th year, the Mission of Mercy has served more than 75,000 patients in four states.
Through this journey, Dr. Sullivan came to recognize and appreciate the strong foundation in faith that was laid in his family home, Blessed Sacrament School and Pius X High School. Unfortunately, he drifted from his faith for nearly twenty years. Through pain, suffering, loss and tears, he was brought to his knees, and discovered that all he had been given would be so much more fruitful when shared and offered in God's love and for His greater glory.