Sun., May. 22: Graduation
Tue., May. 24: Final Exams
Pius X gladly welcomes volunteers for many activities or events. It is a cornerstone of a great school, and provides benefits to all involved. Below are the forms interested volunteers will be asked to review and complete.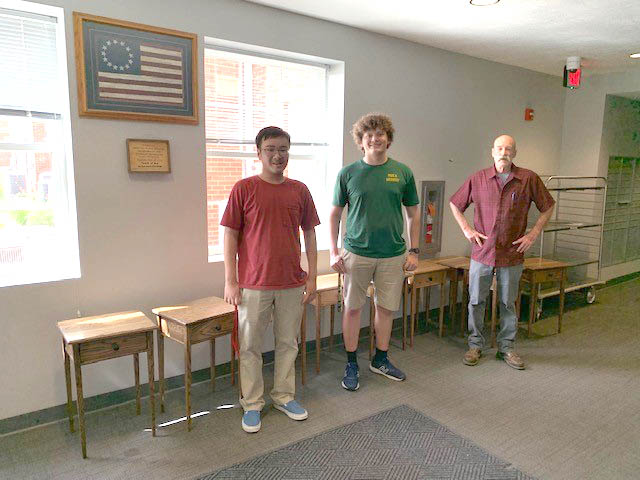 These are student-built nightstands with a long-lasting impact, thanks to the work of Machine Woodwork teacher Don McKee, who is pictured with students Dominic Nguyen
Senior Kat Tvrdy has been named a a National Merit Scholarship Finalist. Describe the process of applying for this honor? I believe it involved essay
Six Pius X journalists competed in the NSAA State Journalism contest in Norfolk. They finished in 8th place overall as a group and Pius X
Youyang Li, a junior at Pius X, has been named a 2022 Scholastic Awards National Winner. The award is from the Alliance for Young Artists
The Parent Association exists to facilitate communication between school, home and Parish by providing programs and activities that connect parents with/to the school. Learn More
The Pius X Booster Club plays a vital role in countless activities for Pius X High School students. In addition to the athletic teams, the Booster Club supports Band, Bowling Club, Cheerleaders, Drama, Music, Newspaper, One-Act Play, Post Graduation, Post Prom, Speech Team, Thunderettes, Trap Club, and Yearbook.
Monthly Parent Newsletter
Our parent newsletter, 'The Bolt,' is sent via email to all parents at the end of each month. Those who request a printed copy may do so. The newsletter contains announcements about opportunities for students, activity calendar information, and the breakfast and lunch menus.