April 9-14: No School (Easter Break)
May 12: Senior Finals (Periods 5-8)
Pius X gladly welcomes volunteers for many activities or events. It is a cornerstone of a great school, and provides benefits to all involved. Below are the forms interested volunteers will be asked to review and complete.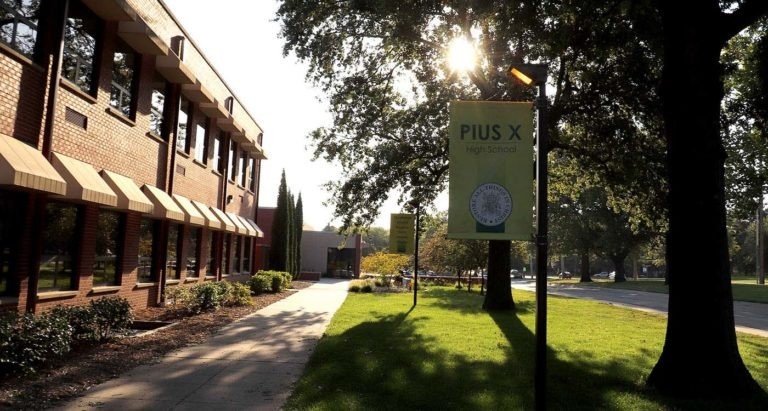 Pius X High School is an approved site to distribute sack lunches to any child between 1 and 18.  Distribution will run from 11:30 a.m.
Pius X High School's BOLT Gala, "Prohibition and Pearls: A Speakeasy Event," has been rescheduled for Saturday, May 30, 2020, due to COVID-19. On March
At around 6 pm on Friday, March 13, Pius X's Academic Decathlon coach Ann Kotopka sent out a text with an update about the Alaska
Emily Daniel shared part of her life story during a Pius X Lenten Talk. Her story centered around seeking God's mercy while remembering that one's
The Parent Association exists to facilitate communication between school, home and Parish by providing programs and activities that connect parents with/to the school. Learn More
The Pius X Booster Club plays a vital role in countless activities for Pius X High School students. In addition to the athletic teams, the Booster Club supports Band, Bowling Club, Cheerleaders, Drama, Music, Newspaper, One-Act Play, Post Graduation, Post Prom, Speech Team, Thunderettes, Trap Club, and Yearbook.