Pius X High School offers over 100 courses in 13 different departments. Five academic departments offer a total of ten Advanced Placement (AP) courses and 3 dual-credit courses. There are college preparatory and vocational courses available at Pius X to meet the various needs of students.
Pius X provides an affordable, Catholic education in a positive environment. As part of the Pius X family, students deepen their faith and knowledge and have opportunities to pursue their talents and passions.
Support programs are in place to help individualize the opportunities for students regardless of their situation. Our guidance department works in conjunction with teachers to meet the needs of our students.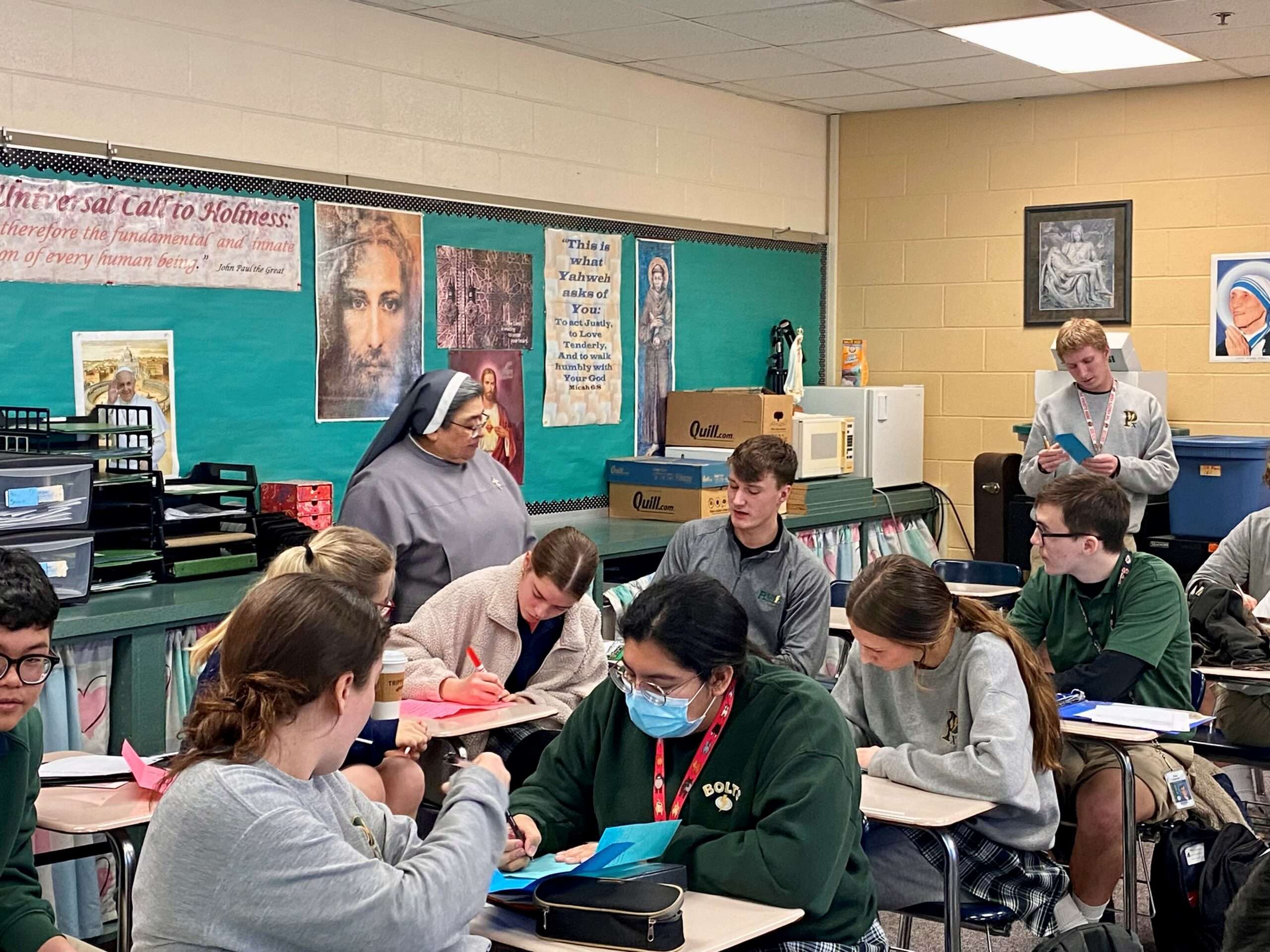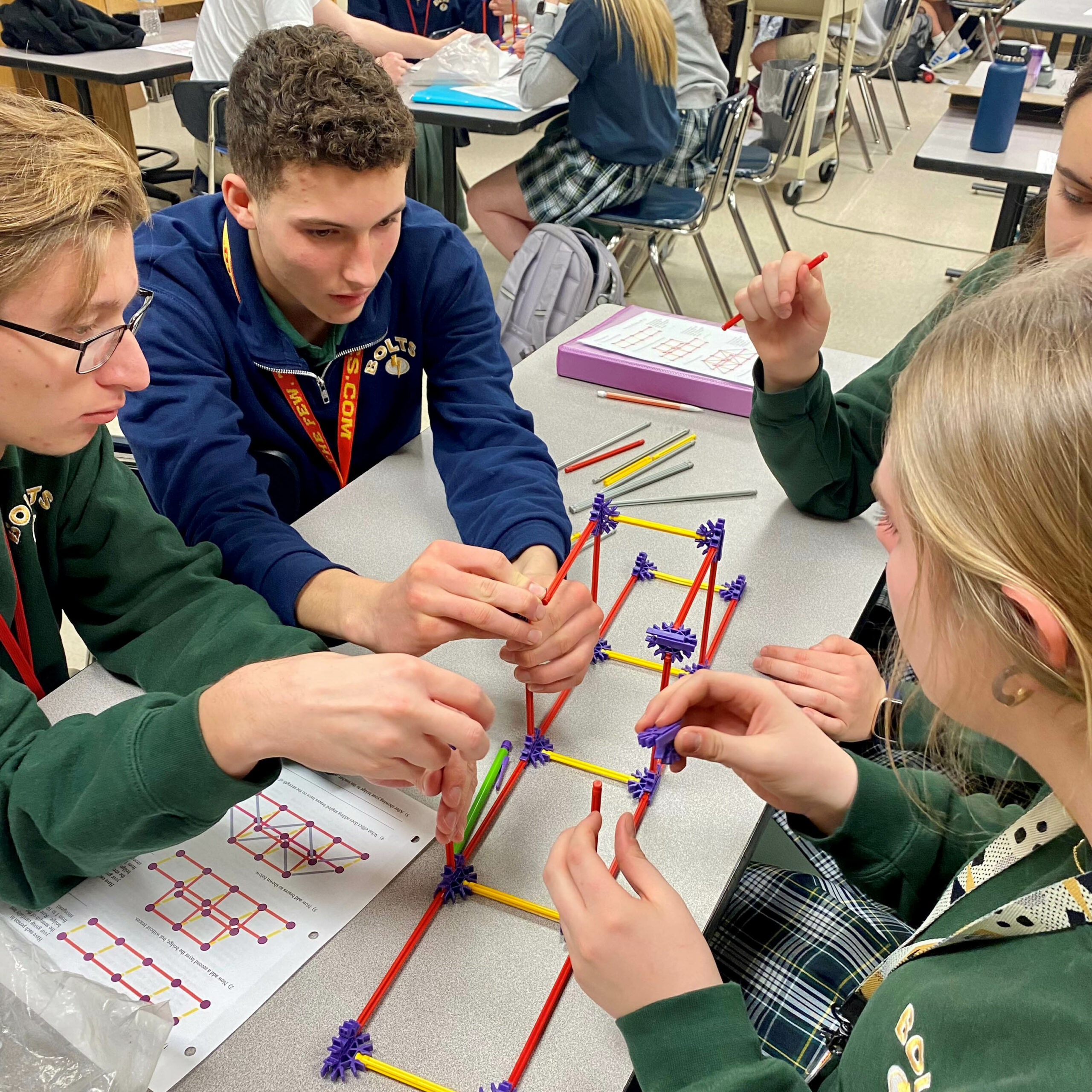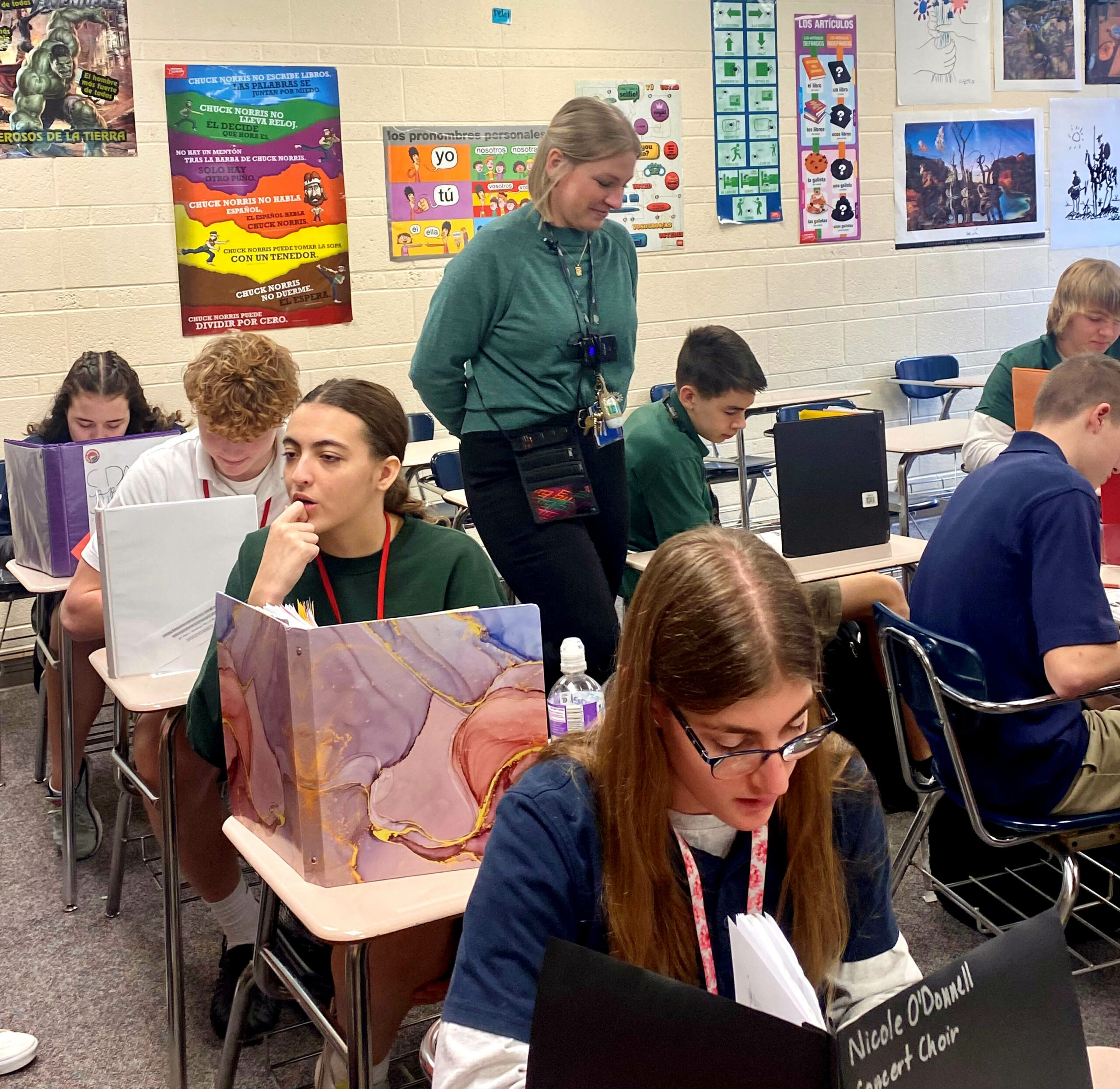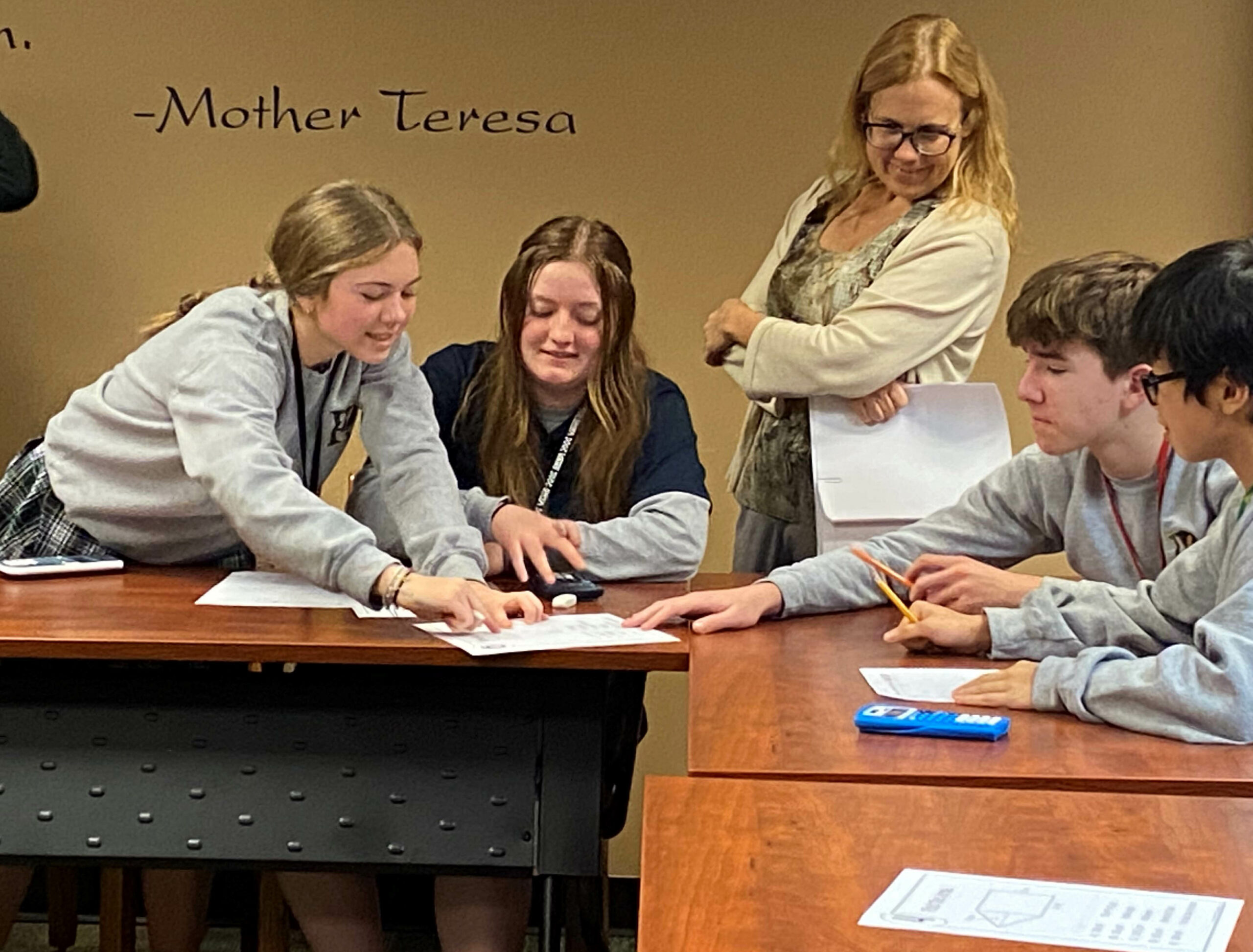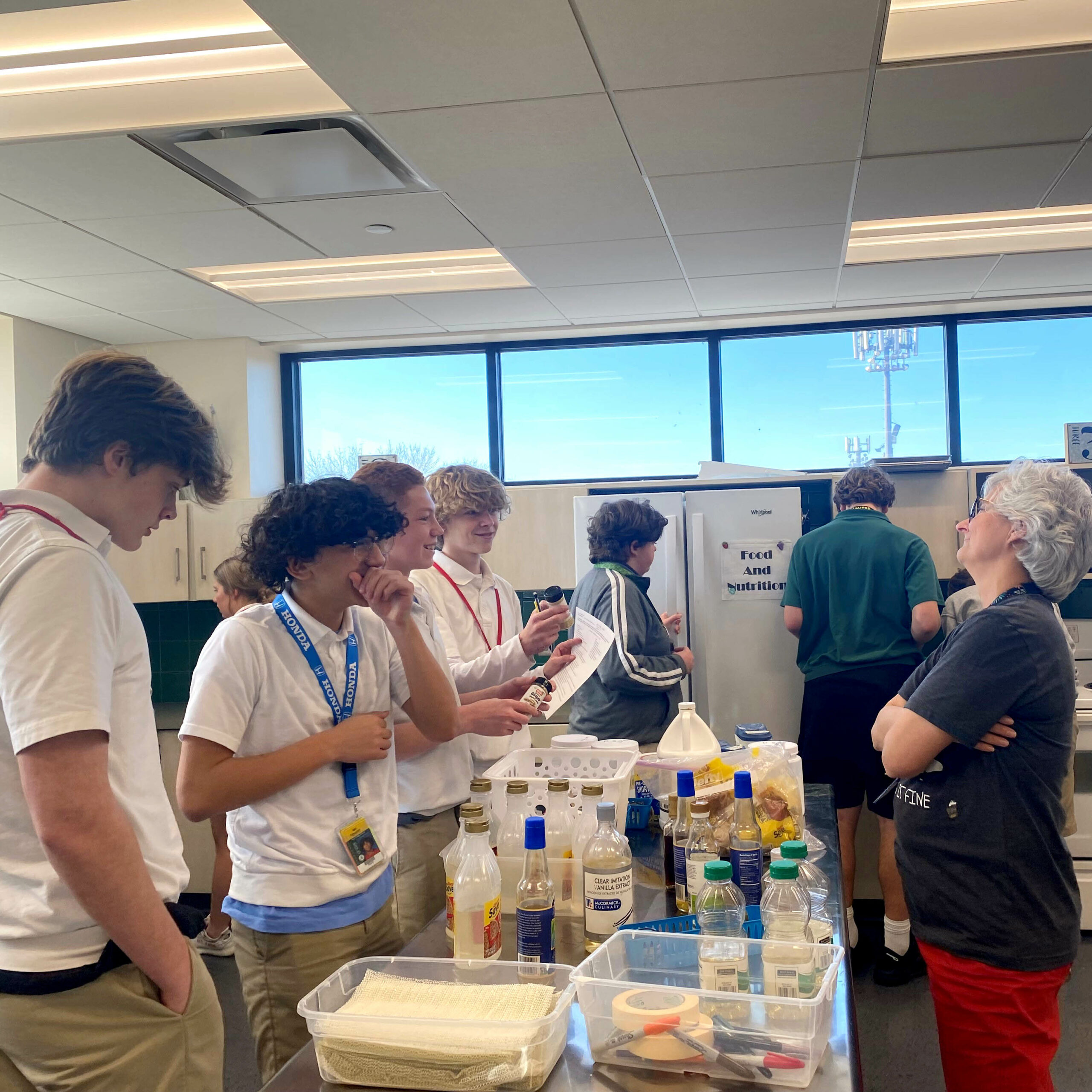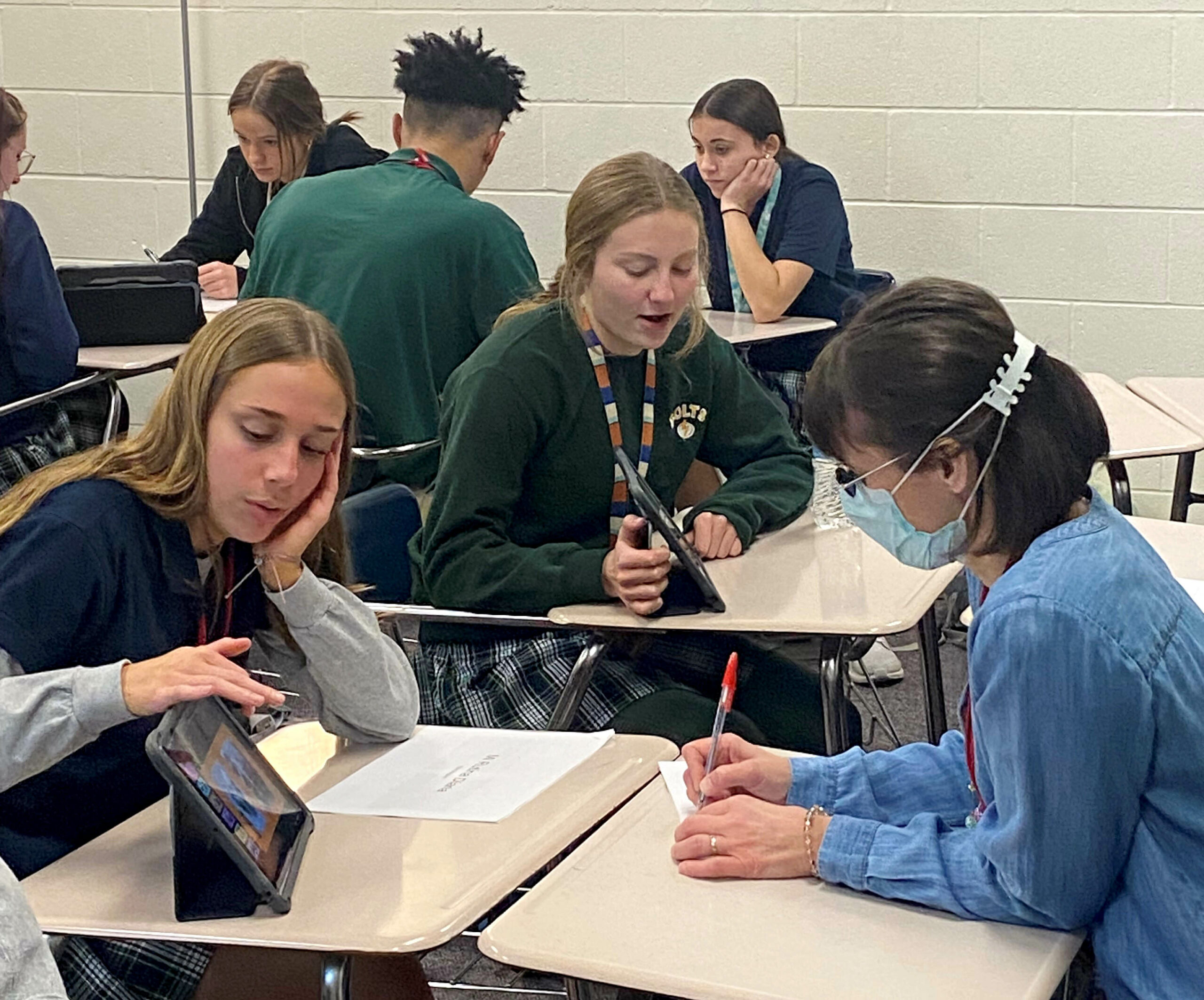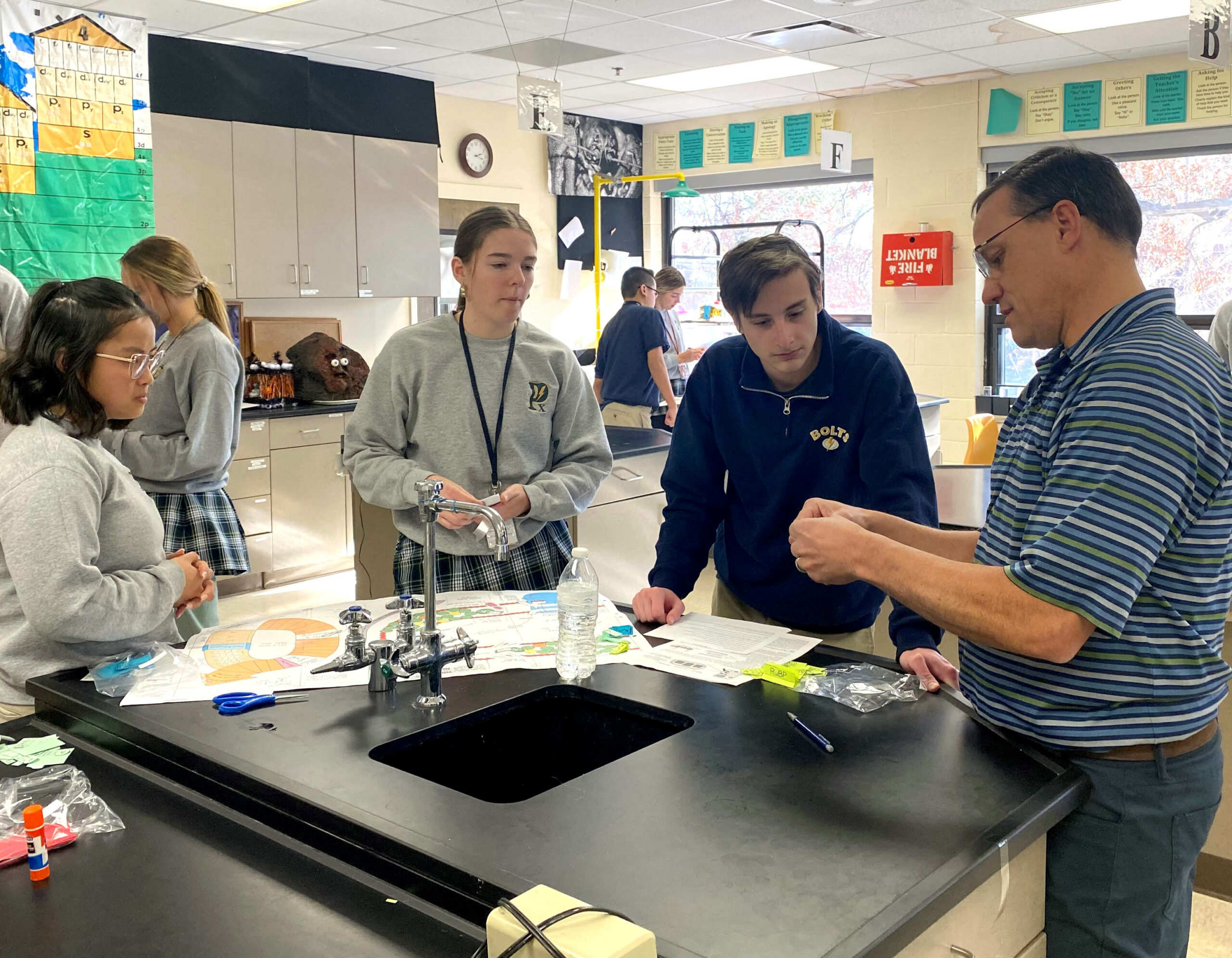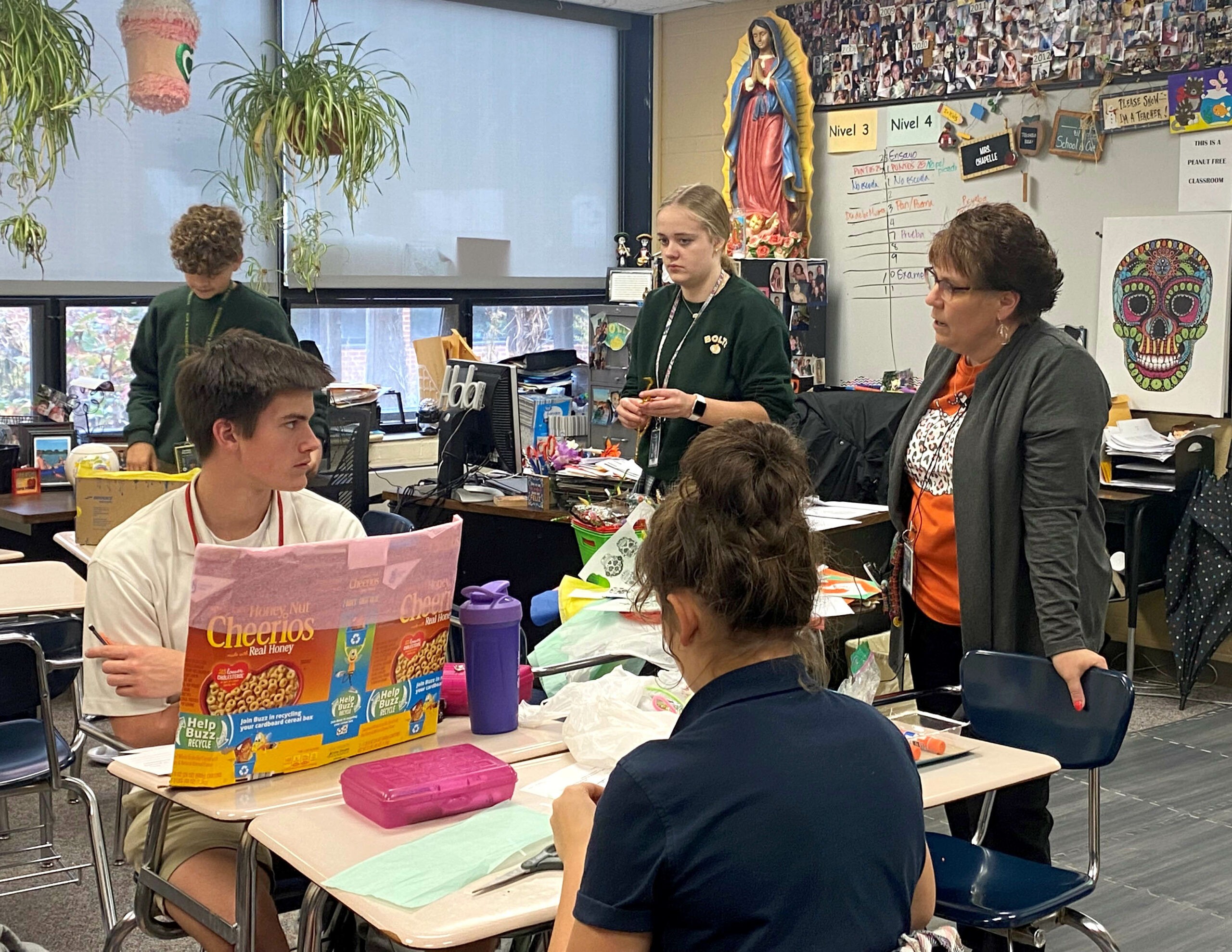 Grade Scale
Grades are awarded on the following scale:
Percent Grade Grade Points
93-100 A 4.0
91-92 B+ 3.5
85-90 B 3.0
83-84 C+ 2.5
77-82 C 2.0
75-76 D+ 1.5
70-74 D 1.0
Below 70 F 0.0
Graduation Requirements
Theology – 40 credits
English – 40 credits
Social Studies – 35 credits
Math – 30 credits
Science – 30 credits
Speech – 5 credits
P.E. – 15 credits
Fine Arts – 5 credits
Life Skills – 5 credits
Advance Placement (AP) Courses
Advanced Placement courses – commonly referred to as AP courses – are courses taken in high school that can be counted for college credit. Learn more on our AP webpage.
Dual Credit Courses
AP Calculas (PACE): Nebraska Wesleyan Honors and Southeast Community College
AP English Lit: Nebraska Wesleyan Honors
College Prep Writing: Nebraska Wesleyan Honors
Credits and Grading
Pius X uses a two semester system with courses being either one semester or two semesters in length. Students receive five credits for each course passed at the end of each semester. Each semester has approximately 90 school days. Days are divided into eight traditional periods that meet for 46 minutes each.
Official Transcript
An official Pius X transcript is a copy of the student's confidential, cumulative scholarship record. The transcript carries the raised school seal along with the date of issuance and the signature of a school official. Authorized recipients of a transcript may not release any information unless they have obtained prior written consent of the parent or an 18-year-old student.
Programs to help students
ABLE (Acquiring and Building Learning Excellence)
The ABLE program assists students who struggle academically by providing support and learning strategies.
SCIP is an intervention program which identifies, educates and supports the individual student in regard to substance abuse and/or other personal needs.