The Business Education program functions primarily to fulfill two broad educational goals:
To develop basic understandings of business and economic policies and the role of the individual consumer in affecting decisions regarding those principles. This goal is a part of the general education which all students should have to prepare them for their roles as informed consumers.
To introduce students to the business concepts, ideas, and basic skills used in office occupations, as well as in everyday living. The purpose of this goal is to equip students with a marketable skill adequate for initial employment. Business Education, in this respect, is one of the main divisions of vocational education, with carefully planned sequences of courses for the students.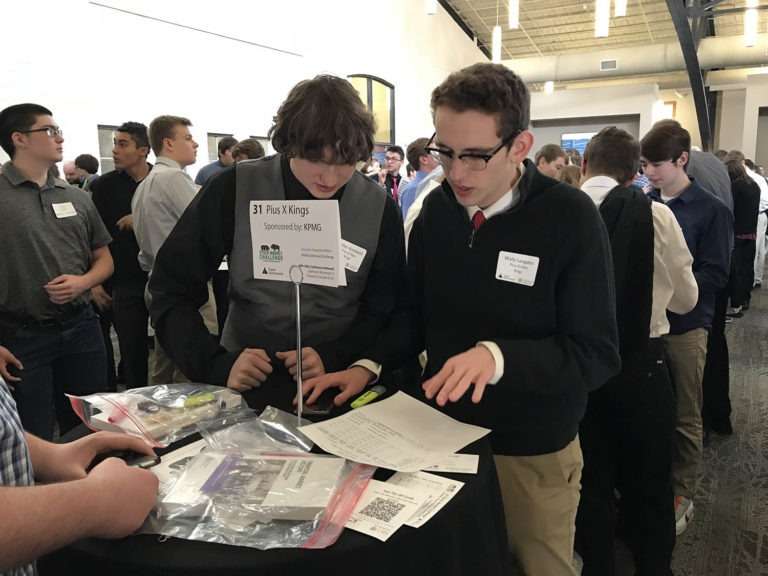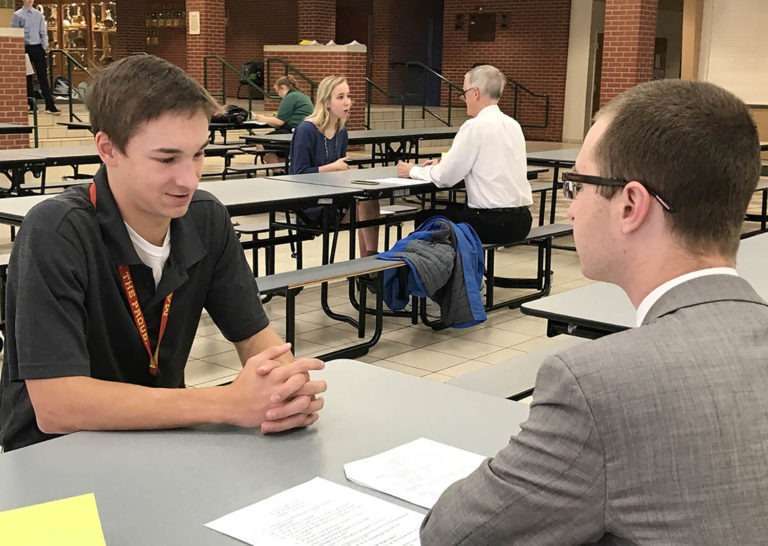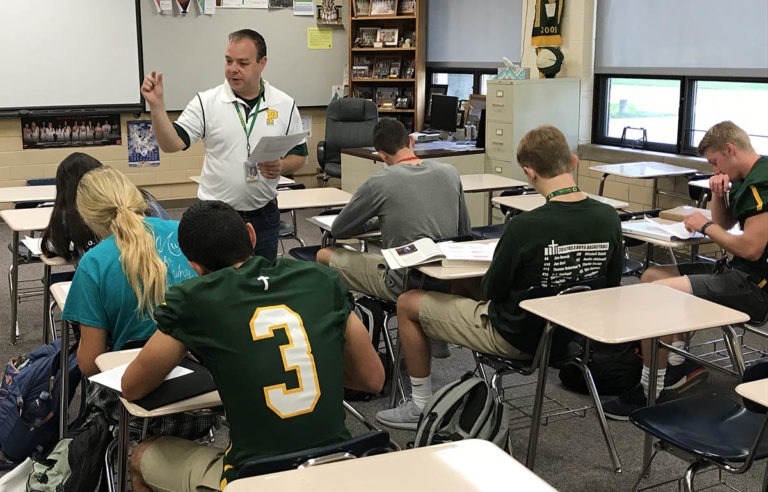 Introduction to Programming
Multimedia Applications I
5 There are different kinds of service, but the same Lord. 6 There are different kinds of working, but in all of them and in everyone it is the same God at work.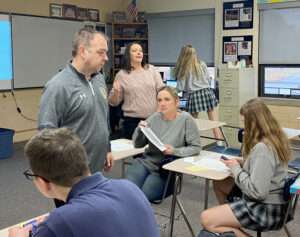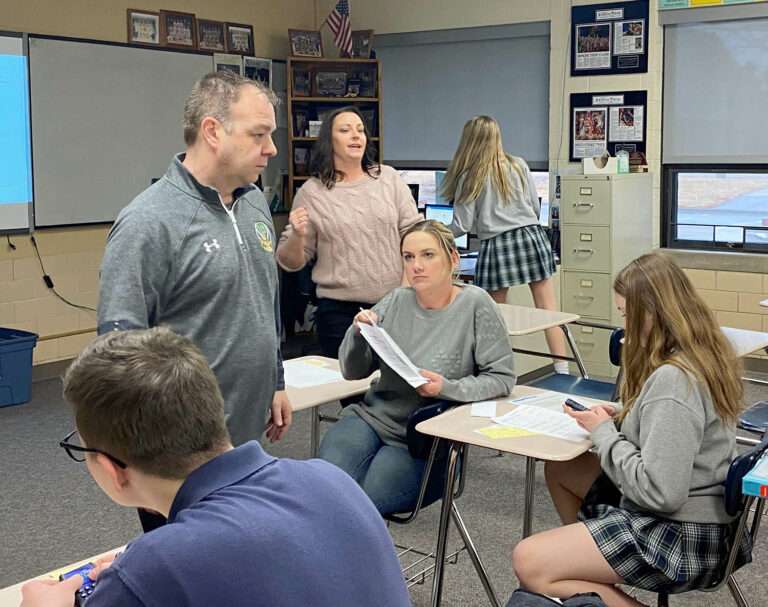 Students in Ryan Psota's Career and Life Management class have been working on a budget activity along with representatives from Liberty First Credit Union. Students
Introduction to Programming
This course is designed for students with little or no programming experience. It aims to provide students with an understanding of the role that logical, sequential thinking can play in solving problems. It also aims to help students to feel confident in their ability to write small programs that allow them to accomplish useful goals. The class will begin with an understanding of how binary code is the basis for all programming, and develop enough coding experience to have a foundation to learn other programming languages in future courses.
This course is an introductory course in computer science which will use many of the basic principles of discrete mathematics – counting methods, statements of logic, sequences and series, as well as reviewing concepts from Algebra II – in order to develop, adapt, and implement computer programs. Heavy emphasis will be put on problem solving. This course is recommended for students with a strong interest in computers. The AP Computer Science exam will be offered in May. Graphing calculator required. TI 83+ or TI 84 series is recommended.
Pre-Requisites: Algebra II
Computer Applications is designed to provide the student with greater computer usage and instruction. Microsoft Office Professional, including Word, Excel, Access and PowerPoint will be covered. This course will enable students to do expanded word processing, use databases, create spreadsheets and coordinate graphics. This course will meet the Life Skills requirement.
How does the law affect rights and obligations I have as an individual, consumer, employee or tenant? This exploratory course on law will answer that question. Situations ranging from a minor thing like reacting to a traffic ticket to the more complicated process of carrying out a contract are some of the areas discussed. Students frequently read fictional "fact situations" and then are asked how the law should treat this particular case.
Students will learn the marketing concept and many advertising techniques throughout this semester course. The uses of institutional and consumer marketing strategies are introduced, with a focus on product research and development, pricing strategies, and the use of incentives. Types of available media and their importance in marketing campaigns, target marketing, and how to create marketing plans are thoroughly covered.
Accounting I emphasizes the basic principles of double-entry accounting system. Students will study the accounting cycle for a sole proprietorship and a partnership. Course activities include recording transactions, preparing work sheets, preparing financial statements, and an introduction to payroll, taxes and accounting systems. Students will use computers to do various simulations and course work. This course will meet the Life Skills requirement.
Accounting II is designed to help students acquire additional accounting knowledge and skills. Special emphasis is placed on the concepts of uncollectable accounts, depreciation, inventory, stock ownership and dividend distribution, and accruals and deferrals. This course also explores analysis and interpretation of financial information used in making managerial decisions, where students are encouraged to determine the best course of action in business scenarios.
Pre-Requisites: Accounting I
Accounting III is designed to promote and enhance an understanding of accounting and its uses. Students study accounting concepts and procedures, appropriate data processing technology and methods. Students have the opportunity to develop proficiency in recording, analyzing, interpreting, and reporting accounting data. Concepts and procedures are applied to partnership, corporate, and individual accounting situations. Students planning a career in accounting and/or business administration will find the course especially helpful.
Pre-Requisites: Accounting II
This course will provide an understanding of how information is produced and disseminated on the World Wide Web. Students will apply desktop design and publishing practices to the design, development, and programming of web pages. Concepts covered include HTML, html editors, CCS, and graphic design. Ethics and personal privacy will also be discussed.
This course is designed to build upon the skills learned in Web Design I. Students will become more acquainted with database development for the web, as well as flash and video applications. Concepts covered in this course include Flash, PHP, video, JavaScript. This class will be project-driven.
Pre-Requisites: Web Design I
Multimedia Applications I
This course is for students who want to design and create interactive projects which integrate video, sound, graphics and text. Students will understand and demonstrate how to use technology to effectively communicate in personal, educational, and employment settings. Major projects will include creating promotional videos.