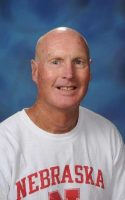 Bill Rice
Head Coach
Assistant Coaches
Tim Aylward
PJ Grosserode
Emily Isaacs
Danielle Karre
Josh Kramer
George O'Boyle
Ryan Psota
Kerri Strizek
Gus Weibers
Sydney Winger
Jimmy Hansen

In-season practice: 3:40 p.m. You are expected to be at practice every day.  If you must miss a practice due to illness or family obligation you must personally let Coach Rice know by 1:30 in the afternoon. 
There are no upcoming events.
Pius X girls won the Class B Team title in 1982. The boys team won the title in 1984.
Girls All Class Gold Medal Winners
1996-Lincoln Pius X (Fosdick, Kapler, Dodd, Haley), 1,600-Meter Relay
2001-Elizabeth Lange, 800
2002-Elizabeth Lange, 400
2002-Elizabeth Lange, 800
2003-Elizabeth Lange, 1,600
2003-Elizabeth Lange, 400
2004-Elizabeth Lange, 400
2009-Lincoln Pius X (Ross, Rice, Hugo, Grosserode), 1,600-Meter Relay
2013-Lincoln Pius X (Krick, Simon, Thavenet, Essay), 1,600-Meter Relay
2013-Lincoln Pius X (Thavenet, Kottwitz, Drozda, Van Slyke), 3,200-Meter Relay
2015-Maddie Simon, 100 Hurdles
2015-Kathleen Medill, High Jump
2016-Kathleen Medill, High Jump
2017-Aspen Rolfes, 200
Boys All Class Gold Medal Winners
1995-Bryan Schwartz, High Jump
1997-P.J. Grosserode, 200
1997-P.J. Grosserode, 400
2009-Daniel Blake, 800
2013-Garrett Teal, 400
2013-Jacob Holtmeier, 800
2013-Caleb Cowling, Long Jump
2013-Lincoln Pius X (Grosserode, Berens, Butler, Holtmeier), 3,200-meter relay
Hall of Fame Athletes, Coaches & Teams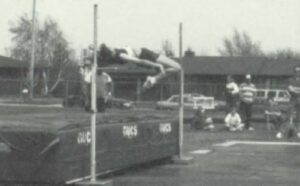 Melynda (Lynde) Thelen was born in Brookings South Dakota but raised in Lincoln Nebraska. During her four years at Pius X high school, she was