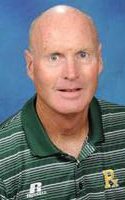 Bill Rice
Head Coach
Assistant Coaches
Tim Aylward
PJ Grosserode
Emily Isaacs
Danielle Karre
Josh Kramer
George O'Boyle
Ryan Psota
Kerri Strizek
Gus Weibers
Sydney Winger
Jimmy Hansen

Seniors: Mattie Andreasen, Clare Clark, Aubrey Decker, Ella Eidson, Jenna Hoage, Helena Occansey, Liah Scdoris, Kat Tvrdy, Katie Villa, Ellie Wolsleger.
Juniors: Vashti Adams, Sandra Awin, Lanie Brott, Kate Campos, Molly Chapman, Mollie Clarke, Claire Gokie, Mackenzie Goodwater, Alyson Gubbels, KayLee Lovett, Marah Maxson, Hannah Reinke, Sarah Sindelar, Hannah Tlamka, Maria Tran, Vi Tran
Sophomores: Elle Ackermann, Tessa Bailey, Braxtin Ceballos, Maddie Cederburg, Vivian Dalton, Brooklan Doering, Cate Dolezal, Emma (Emily) Heasty, Sara Iburg, Wasuk Kose, Lillian Lowrey, Hayley Lutjeharm, Skylar Mailander, Grace Mueller, Caroline Novosad, Natalie Prichard, Katie Schmit, Jillian Sovereign, Libby Timmerman
Freshmen: Macy Abel, Elise Bettey, Elise Coffey, Macie Eidson, Raegan Gall, Rachel Guinan, Sophia Hooks, Abbi Just, Maya Kane, Leslie Kavan, Maggie Kidwell, Aleena Koenig, Isabella Leapley, Lily Majerus, Alice Murphy, Natalie Oorlog, Sarah Patzel, Lidia Reinke, Ella Schnabel, Anna Sroczynski, Maddison Stokes, Maggie Vacek, Aspen Wolsleger
Seniors: Carter Blowers, Cayden Brandner Stanton, James Dalton, Herman Dolezal, Marcus Dustin, Thomas Greisen, Max Ivanov, Harrison Johs, Tyler Kerkman, Henry Meyer, Simon Minchow, Joe Staab
Juniors: Grant Anderson, Gavin Becker, Ethan Behne, Filip Bezstarosta, Tyler Castle, Joe Cockerill, Tyler Diedrichsen, Jared Dodson, Kaden Ekeler, Sam Gardner, Peter Gingrich, Alexander Gomez, Walker Hanneman, Tate Hughes, Sam Jakub, Jackson Kessler, Mason King, Max Knotwell, Brody Koos, JP Mattern, Thomas McCabe, James McNeese, Cooper Norris, Brayden Reiber, Josh Richardson, Paul Ruder, Nate Schauer, Carter Scheer, Ajay Sealock, Dawson Sharp, Beau Stamper, Lucas Steuter, Wilson Tran, Zach Uhing, Barrett Walker
Sophomores: Sam Andres, Seth Berens, Will Bethune, John Bettey, Charlie Budell, Karl Butler, Trenton Deeds, Joe Dustin, Alex (Raphael) Fiala, Reece Grosserode, Ethan Hunt, Owen Jakub, Cooper Keuten, Lucas Klein, Braden Korus, Isaac Mastel, Brayden Matulka, Jack McClung, Sam Montgomery, Maceo Nielson, Dario Occansey, Marcus Richter, Ben Schauer, Nolan Sousek, Nathan Springer, Jacob Tassemeyer, Dan Vo, Brett Voss, Joseph Werner, Jacob Winters, Will Winters, Zach Woosley
Freshmen: Juden Beckwith, Rylan Brandl, Jude Czyz, Easton Gubbels, Andrew Hansen, Jaxsen Holland, Drew Hughes, George Ivanov, Damien Johnson, Logan King, Luke Kocian, Stephen Miriovsky, Joseph Ramaekers, Sam Reif, Jacob Riesberg, Antonio Rodriguez, Diego Schroeder, Hudson Schulz, Nicolas Steuter
In-season practice: 3:40 p.m. You are expected to be at practice every day.  If you must miss a practice due to illness or family obligation you must personally let Coach Rice know by 1:30 in the afternoon. 
There are no upcoming events.
Pius X girls won the Class B Team title in 1982. The boys team won the title in 1984.
Girls All Class Gold Medal Winners
1996-Lincoln Pius X (Fosdick, Kapler, Dodd, Haley), 1,600-Meter Relay
2001-Elizabeth Lange, 800
2002-Elizabeth Lange, 400
2002-Elizabeth Lange, 800
2003-Elizabeth Lange, 1,600
2003-Elizabeth Lange, 400
2004-Elizabeth Lange, 400
2009-Lincoln Pius X (Ross, Rice, Hugo, Grosserode), 1,600-Meter Relay
2013-Lincoln Pius X (Krick, Simon, Thavenet, Essay), 1,600-Meter Relay
2013-Lincoln Pius X (Thavenet, Kottwitz, Drozda, Van Slyke), 3,200-Meter Relay
2015-Maddie Simon, 100 Hurdles
2015-Kathleen Medill, High Jump
2016-Kathleen Medill, High Jump
2017-Aspen Rolfes, 200
Boys All Class Gold Medal Winners
1995-Bryan Schwartz, High Jump
1997-P.J. Grosserode, 200
1997-P.J. Grosserode, 400
2009-Daniel Blake, 800
2013-Garrett Teal, 400
2013-Jacob Holtmeier, 800
2013-Caleb Cowling, Long Jump
2013-Lincoln Pius X (Grosserode, Berens, Butler, Holtmeier), 3,200-meter relay
Hall of Fame Athletes, Coaches & Teams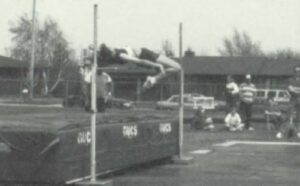 Melynda (Lynde) Thelen was born in Brookings South Dakota but raised in Lincoln Nebraska. During her four years at Pius X high school, she was