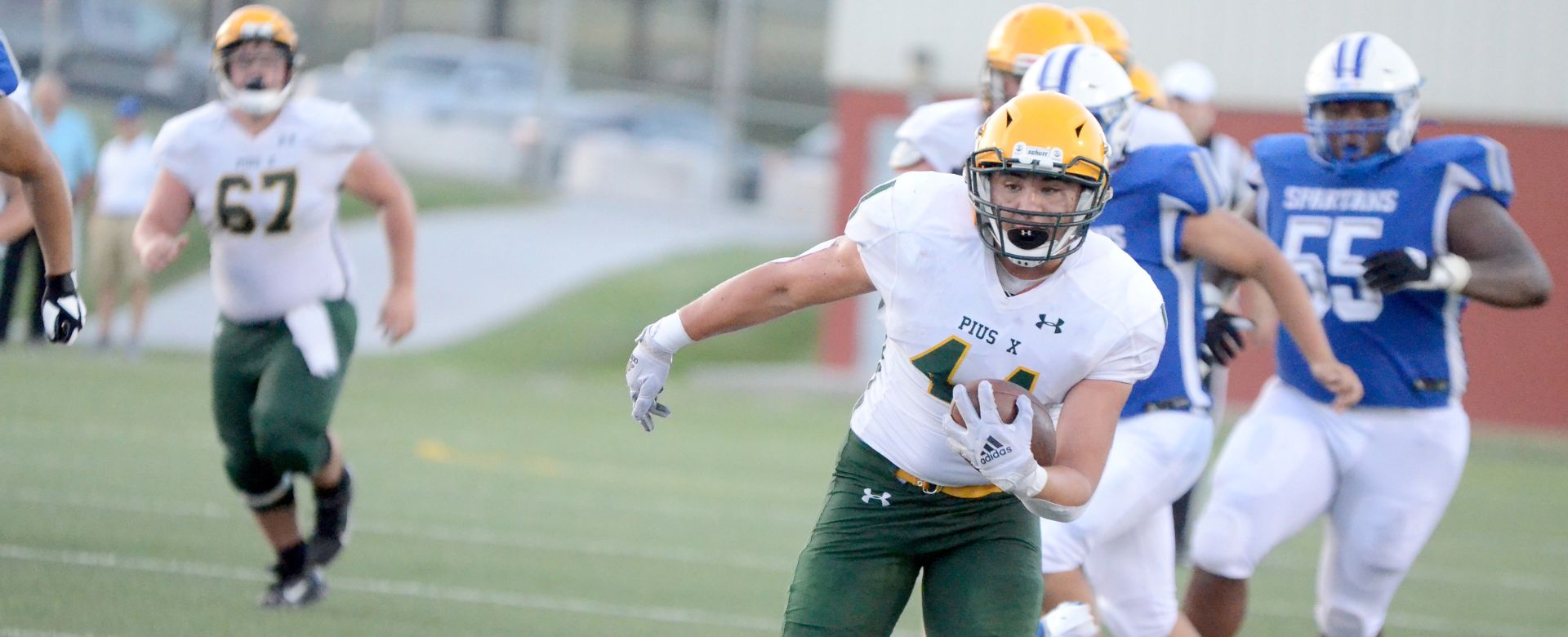 Ryan Kearney
Head Coach
Assistant Coaches
Ryan Kearney
Alex Adams
Jason Adams
Steve Andersen
Mike Aldrich
Troy Charf
Sam Dolzal
Jim Hansen
Alex Hain
Nate Heimes
Ben Kubistek
Austin Reinke
Tom Schneider
Matt Sestak
Mike Aylward – Strength & Performance assistant
SENIORS: Cole Skorupa, Nate Schauer, Nick Miriovsky, Thomas Neal, Noah Brown, Owen Brown, Cooper Norris, Keaton Wieman, Andrew Davis, Ben Andreasen, Riley Cleaver, Walker Hanneman, Cameron Bode, Kaden Ekeler, Omar Flores, Adrian Mendez, Matt Bohy, Mason King, Ben Maly, Mason Beck, Tyler Castle, Barrett Walker, Carson Winer, Duy Vo, Ben Hanus, Carter Scheer
JUNIORS: Jack Schafers, Dario Occansey, John McGovern, Brett Voss, Thomas Cowan, Jack Bettey, Sam Andres, Liam Lundy, Jack Heimes, Brayden Matulka, Joseph Werner, Prestyn Oglesby, Elijah Scdoris, Anthony Colombi.
SOPHOMORES: Jude Czyz, Brayden Armagost, Andrew Hansen, Tanner Charf, Kolbe Volkmer, Sam Kassmeier, Alex Weber, Julian Morales, Sam Reif, Joe Andreasen, Tyler Hoy, Leo Haro, Jack Hagge, Stephen Miriovsky, Lucas Mlnarik, Jacob Pfeifer, Tyler Parr, Derek Burrage, Henry Sobansky, Zach Barnes, Anthony Reese, Diego Schroeder, Nicholas Steuter, Hudson Schulz, Eddie Arteaga, Isaac Hanus, Jacob Riesberg, Sebastian Morales
FRESHMEN: Noah Barnes, Carson Dillingham, Daniel Doan, Rylan Doering, John Ellerbee, Cannon Gamez, Carter Gokie, Cooper Grosserode, Willem Hagen, Rogelio Hernandez, Taven Hoeft, Liam Hope, Anthony Hyler, Hunter Ihde, Theodore Kastl, Jared Lang, Jackson Lesiak, Thomas Lewallen, John (Will) Meyer, Colin Meysenburg, Luke Miller, Charles Morrow, Zeke Mullendore, Lucas Newton, Noah Newton, Collin Norris, Samuel Peck, Carter Peed, Gabriel Ramirez, Chason Richmond, Hunter Riesberg, Marcus Roberts, Brady Shottenkirk, Benjamin Springer, Oliver Steffen, Maddox Stuertz (Easley), Daniel Varicak, Brevin Wiese
Summer Football Information
Equipment Check Out
There are no upcoming events.
State Championships
1975, 1978, 1995, 1997, 1998, 2004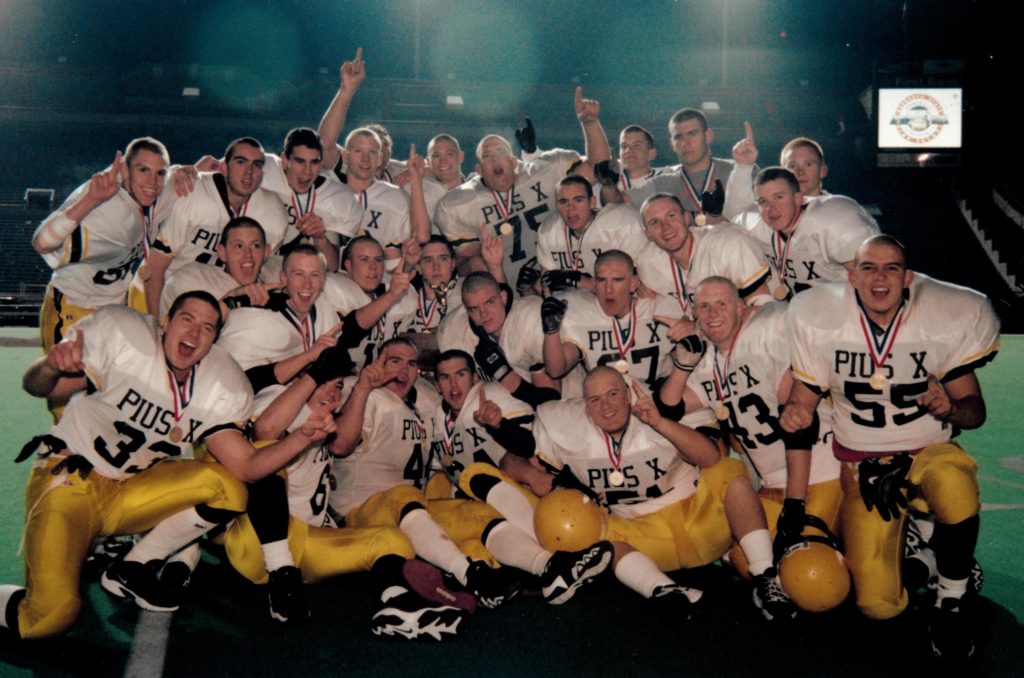 Hall of Fame Athletes, Coaches & Teams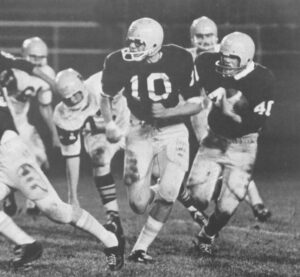 Joe Glenn was an option quarterback who executed the Bob Devaney offense under head coach Vince Aldrich at Pius X and brought excitement to the
Pius X program featured by USA Football
The tradition of the football program and community at Pius X High School was featured in a video promotion by USA Football.
Videographers interviewed coaches, students, a broadcaster, alumni and parents for its promotion, "The Power of Football."