Ryan Kearney
Head Coach
Assistant Coaches
Mike Aldrich
Jim Hansen

Tom Schneider

Matt Sestak
John Aylward
Ian Miner
Alex Adams
Steven Anderson
Troy Charf
Alex Hain
Mitchell Halligan
Nate Heimes
Jason Adams
Mike Aylward – Strength & Performance assistant
SENIORS: Mattie Andreasen (mgr), Trenton Behne, Carter Blowers, Mac Boatman, Julian Castillo, Herman Dolezal, Marcus Dustin, Jack Finder, James Frank, Tyler Kerkman, Cody Kumke, Quinlan Mandery, Sammy Manzitto, Henry Meyer, Hector Mora, Angel-David Morales, Jacob Mullendore, Joe Staab, Joe Sutko, Vincent Trinh.

JUNIORS: Joe Alesch, Ben Andreasen, Mason Beck, Cameron Bode, Matt Bohy, Noah Brown, Owen Brown, Tyler Castle, Riley Cleaver, Andrew Davis, Kaden Ekeler, Omar Flores, Walker Hanneman, Ben Hanus, Luke Johnson, Mason King, Ben Maly, Thomas McCabe, Adrian Mendez, Thomas Neal, Cooper Norris, Tyrus Petsche, Nate Schauer, Carter Scheer, Cole Skorupa, Duy Vo, Barrett Walker, Keaton Wieman, Carson Winer.

SOPHOMORES: Evan Akins,  Treyson Anderson, Sam Andres, Seth Berens, Lance Bergevin, Jack (John) Bettey, Jude Bryant, Thomas Cowan, Drew Drake, Jaden Epp, Reece Grosserode, Jack Heimes, Jacob Huggins, Kellan Humm, Max Jacobs, Owen Jakub, Isaac Johnson, David Korinek, Brayden Matulka, John McGovern, Charlie Milburn, Ethan Miller, Sam Montgomery, Dario Occansey, Prestyn Oglesby, Elijah Scdoris, Jack Schafers, Lucas Seipel, Nolan Sousek, Brett Voss, Joseph Werner.

FRESHMEN: Joe Andreasen, Brayden Armagost, Zachary Barnes, Joe Benes, Zach Beran, Kody Brady, Will Brady, Rylan Brandl, Jake Bugbee, Derek Burrage, George Casady, Liam Chandler, Tanner Charf, Jude Czyz, Brett Daberkow, John Donlan, John Drahota, Jacob Gibbs, Easton Gubbels, Jack Hagge, Andrew Hansen, Isaac Hanus, Lee Haro, James Heyne, Jaxsen Holland, Jackson Holt, Tyler Hoy, Angel Huerta, Sam Kassmeier, Charlie Kistler, Gage Koenig, Stephen Miriovsky, Lucas Mlnarik, Julian Morales, Sebastian Morales, Dane Newman, Ian Nguyen, Tyler Parr, Jacob Pfeifer, Anthony Reese, Sam Reif, Jacob Riesberg, James Ross, Diego Schroeder, Hudson Schulz, Henry Sobansky, Nicholas Steuter, Kolbe Volkmer, Alex Weber, Noah Zahourek.


2022 Schedule Week 1 – Scottsbluff Week 2 – @ Seward Week 3 – Hastings Week 4 – Bennington Week 5 – @ Crete Week 6 – @ Skutt Catholic Week 7 – Waverly Week 8 – @ Beatrice Week 9 – Norris 2023 Schedule Week 1 – @ Scottsbluff Week 2 – Seward Week 3 – @ Hastings Week 4 – @ Bennington Week 5 – Crete Week 6 – Skutt Catholic Week 7 – @ Lincoln Standing Bear Week 8 – Beatrice Week 9 – @ Norris
Saturday, January 7

3:30 pm - Basketball: Girls Varsity vs. Columbus Discoverers (Away)

Tuesday, February 14

5:45 pm - Basketball: Girls Varsity vs. Lincoln Northeast (Away)
State Championships
1975, 1978, 1995, 1997, 1998, 2004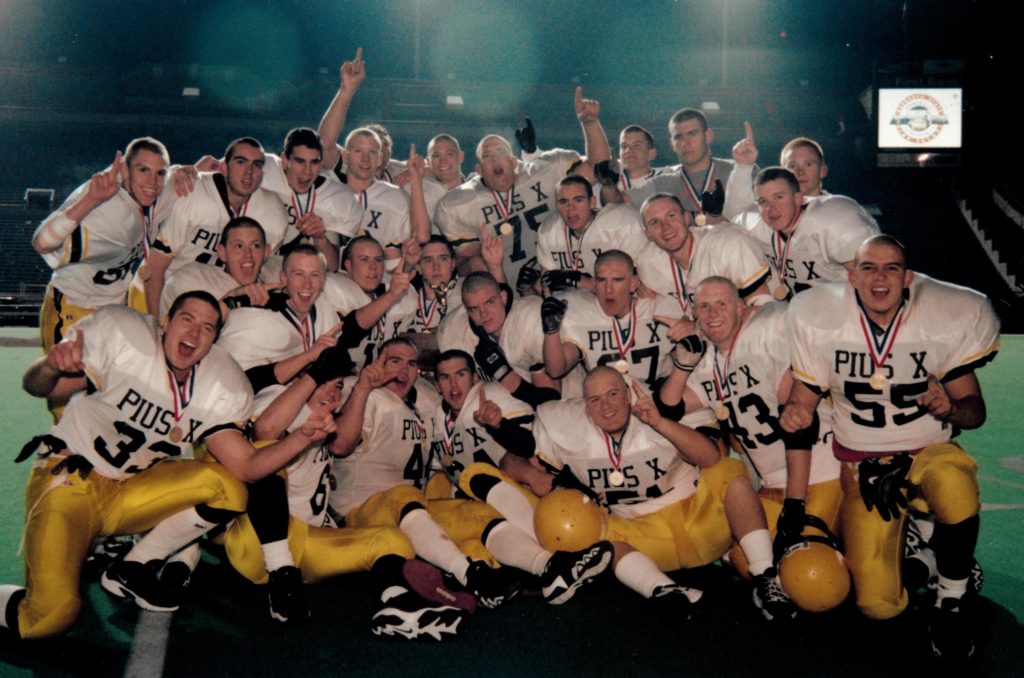 Hall of Fame Athletes, Coaches & Teams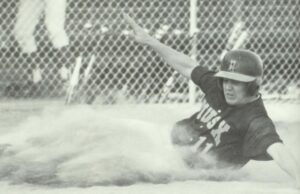 Although Rory Ryan earned the individual honors one would expect of a HOF member, his defining trait was an insatiable desire to win. On Coach
Pius X program featured by USA Football
The tradition of the football program and community at Pius X High School was featured in a video promotion by USA Football.
Videographers interviewed coaches, students, a broadcaster, alumni and parents for its promotion, "The Power of Football."