The Thunderettes Dance Team is a special activity for freshman, sophomore, junior and senior girls to learn and perform rhythmic marching, pompon and dance routines. The Dance Team performs at home football and basketball games and pep rallies. Students are selected through tryouts held in the spring. Head coach is Ashtyn Kleinschmit.
The Pius X Thunderettes dance team performed Saturday at the Heartland Championships, finishing third in Class A Hip Hop.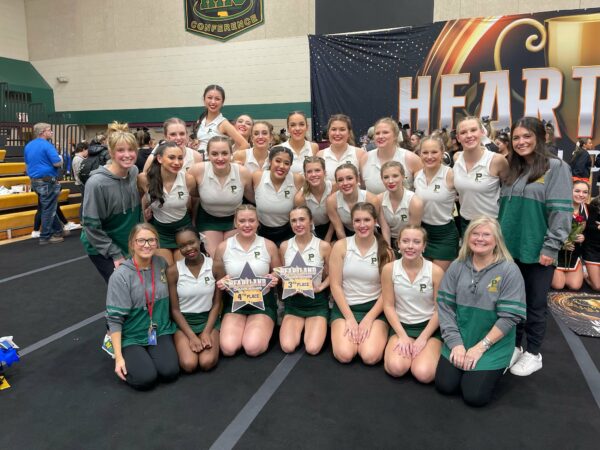 Thanks to our many dancers of all ages for a fun and awesome performance! After a few snow days, we finally performed our routine and we happy to see the many supporters in the audience.
Here's the update from their summer competition for our dance team, the Pius X Thunderettes:
"We are very excited to be coming home with: 36 blue ribbons💙, Team Leadership Award, Super spirit sticks, Two Pin It Forwards, Superior trophy🏆, 6 All Americans, and one of our own being asked to audition for UDA staff!! Special thank you to our seniors for a great last camp💛💚"