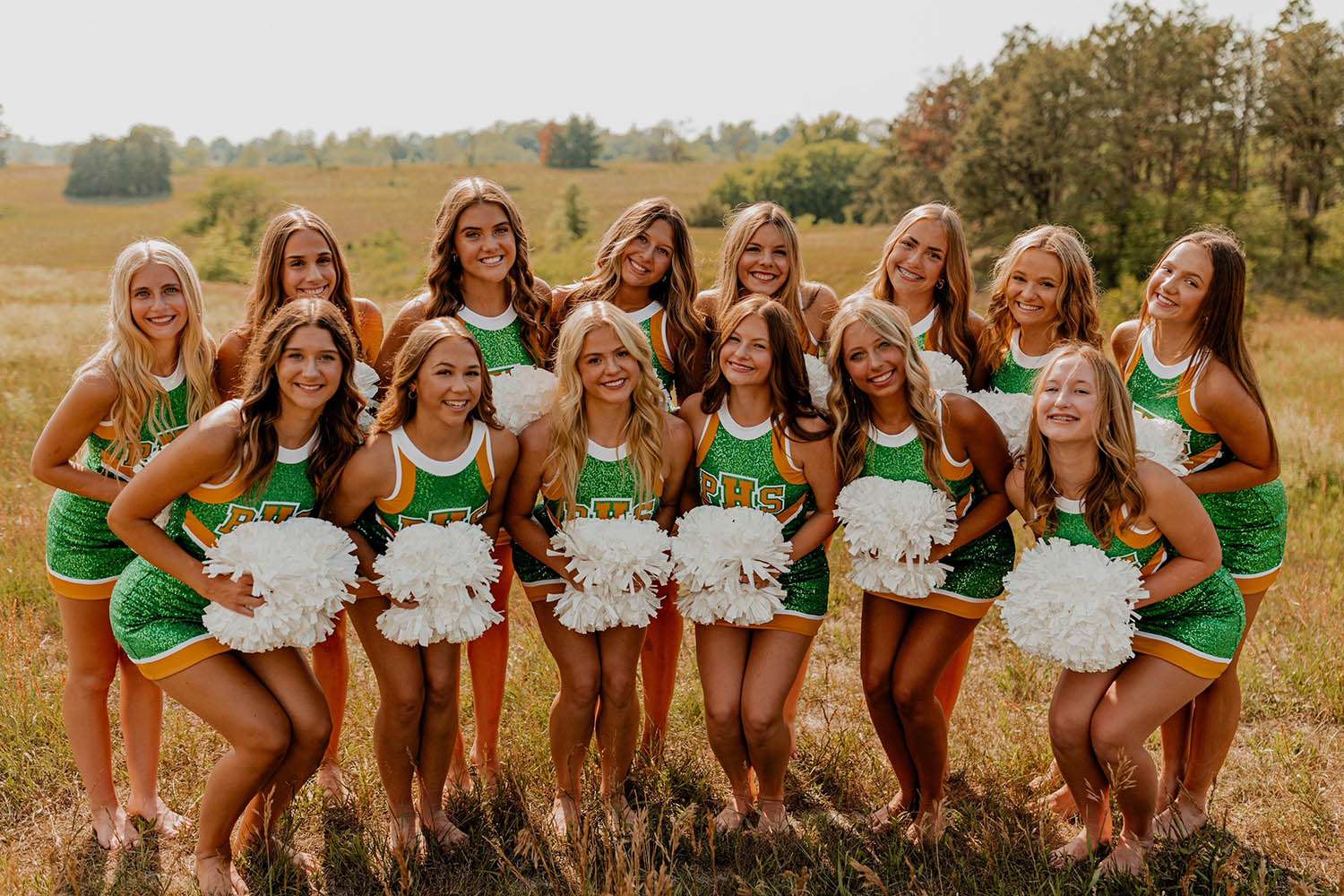 Our team is made up of diverse dancers who each bring their own set of skills and strengths to our program. We all share a love of dance, friends and faith.  Our team promotes school spirit and pride through entertainment at various activities, including performances at football and basketball games, summer camp, pep rallies, and competitions. It is the responsibility of each member to make a strong commitment to both academics and dance team. Each member's conduct must positively represent the individual, the team, their families, Pius X, and the Lincoln community.
Coaches
Ashtyn Kleinschmit – Head Coach
Evie Sievert – Assistant Coach
2023-2024 Team
Seniors: Alison Rempe, Brenna Kindschuh, Caitlyn Kleinschmit, and Karmi Munford 
Juniors: Anna Buss, Ellie Maguire, Grace Beckmann, Lauren Steckelberg, Lucy Ring, and Magdalen Driewer
Sophomores: Blair Bergevin and Sidney Stephen
Freshmen: Ella Schenk and Elise Tassemeyer
The Pius X Thunderettes dance team performed Saturday at the Heartland Championships, finishing third in Class A Hip Hop.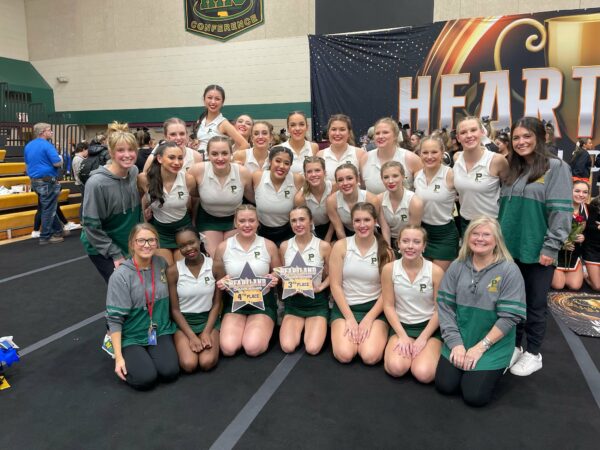 Thanks to our many dancers of all ages for a fun and awesome performance! After a few snow days, we finally performed our routine and we happy to see the many supporters in the audience.
Here's the update from their summer competition for our dance team, the Pius X Thunderettes:
"We are very excited to be coming home with: 36 blue ribbons💙, Team Leadership Award, Super spirit sticks, Two Pin It Forwards, Superior trophy🏆, 6 All Americans, and one of our own being asked to audition for UDA staff!! Special thank you to our seniors for a great last camp💛💚"