Tom Korta is the husband of Jill Noel ('83) Korta and father of four.  He is a member of the Cathedral of the Risen Christ parish, where he serves as a lector, acolyte and extraordinary minister of the Eucharist.  Tom earned his bachelor's degree in secondary education in mathematics from the University of Minnesota in Minneapolis, his master's degree in educational administration from the University of Nebraska in Lincoln, and is pursuing his doctorate degree in Catholic educational leadership from Catholic University of America in Washington, DC.  He taught for four years in Fort Collins, Colorado before moving to Lincoln in 1994.  Since then he taught math at Pius for five years, was an assistant principal for seven years, and served as principal from 2006-2021.
Terry Kathol became the principal in 2021, after starting as the assistant principal at Pius X in 2018. He graduated from Wayne State College with a masters degree in Education Administration in 2007. He recently served as K-12 principal at Hartington Cedar Catholic where he graduated and has worked there since 1991. He was a teacher, activities director, elementary school principal (beginning in 2006) and then added the high school principal role in 2010. He and his wife have two sons.
Kelsey Bugarin became an assistant principal at Pius X High School in 2022. She grew up in Louisville, Colo. and attended the University of Northern Colorado to earn her Bachelor of Science in Mathematics with a minor in sociology and teaching endorsement in 2011, and her Masters in Educational Psychology in 2015. She taught high school math for six years in Brighton, Colo., where she was encouraged to support in administration. In 2017, she pursued an alternative principal license and became the Assistant Principal at Eagle Ridge Academy for five years.
Fr. Steve Mills began as assistant principal in 2021, and has previously taught at Pius X. He was previously the assistant chaplain at the Newman Center at the University of Nebraska-Lincoln. He graduated from the Univ. of Nebraska-Lincoln and spent two years with the missionary group FOCUS (Fellowship of Catholic University Students), assigned to the Air Force Academy. He was ordained in 2013 after studying and discerning at St. Gregory's Seminary in Seward, Neb., and St. Charles Borromeo Seminary in Philadelphia. His first two years of the priesthood were at Cathedral of the Risen Christ, and he furthered his studies for one year at Benedictine University.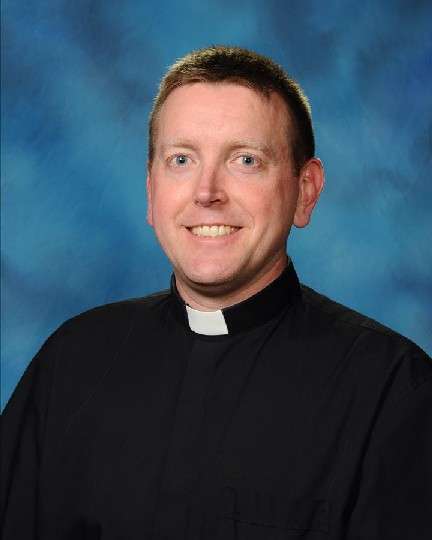 Shelly Pick became the Director of Counseling in 2020. Previously she had served as a guidance counselor at Pius X. Pick is a graduate of Buena Vista College with a bachelor's degree in Elementary Education, Master's Degree in Counseling from Iowa State University (K-12), and earned an Administrative endorsement (K-8 from Iowa State University and 9-12 from University of Nebraska). She has been in education since 1995, and previously taught/counseled in Waukee, Iowa, and St. Johns, Fla., before moving to Lincoln in 2009. She is a member of St. Peter's Parish, is married to Robert, and is the mother of two Pius X grads: Madyson in 2014 and Emily in 2016.
Greg Lesiak grew up in Columbus, NE and graduated from Scotus Central Catholic High School.  He attended Kearney State College and received his Bachelor's Degree in Math Education from the University of Nebraska-Lincoln in 1993.  After teaching for one year at Lindsay Holy Family in Lindsay, NE, he moved to Lincoln to teach Math at Pius.  He taught Math and coached Volleyball and Boys Basketball for 15 years, before receiving his Master's Degree in Educational Administration from UNL and becoming the position of Assistant Principal at Pius.  He became the school's athletic director in 2020. Greg has been married to Cassandra since 1995, and is the father to Isabella (Izzy), Dominic, and Jackson and is a member of St. Michaels Parish.