BOLT (Building Outstanding Leaders Today) is Pius X High School's single largest fundraising event of the year. For 36 years, BOLT has supported Pius X High School's mission and has worked to Restore All Things in Christ by financing capital improvements, which maintains affordable tuition for all students and their families.
On April 17, 2021, Pius X High School brought you 'BOLT on the Beach,' a hybrid event! Guests joined us for in-person event and watched the night unfold from the comfort of their homes via our Facebook stream.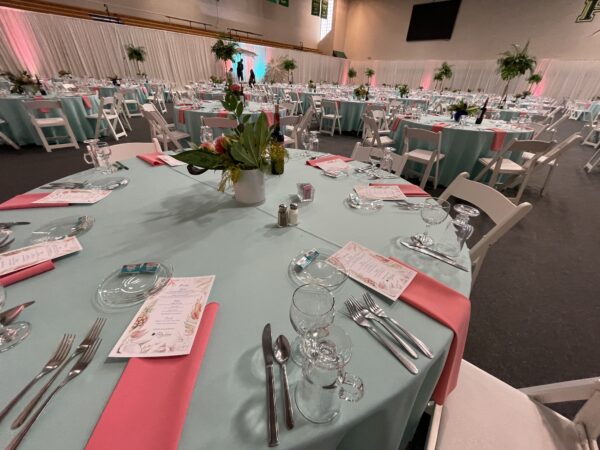 Date: Saturday, April 17, 2021
---
Location:
In-Person:
Pius X High School, 6000 A Street, Lincoln
Virtual:
Free to view on Facebook
Attire: Beach Semi-Formal
Questions?
Contact Kathryn Bergen
Kathryn.Bergen@piusx.net
402-488-1046
BOLT Executive Committee
Fr. James Meysenburg
Kathryn Bergen
Courtney Johnson
Jeff and Crissy Chadwick
Matt and Tracy Kleinschmit
Jim and Anne Larsen
Bill and Susie Maly
Paul and Amy McCabe
Scott and Kelly Neal
Ryan and Jen Regnier
Josh and Chelsea Schauer
Damian and Liz Shotkoski
Matt and Teresa Springer
Mike and Ashley Ulrich
Action Plumbing, Heating & AC Inc.
Ameritas Life Insurance Corporation
Dr. Phil Boucher
Butherus Maser & Love Funeral Home
Cline Williams
Cornhusker Bank
Crete Carrier Corporation
Custom Machine & Design Inc.
Endacott Peetz Timmer & Koerwitz, PC LLO
FACTS A Nelnet Company
Glass Edge
Hampton Enterprises
HBE LLP
Kidwell
Midwest Bank of Lincoln
Midwest Tile
Miller Seed
Olsson
Perry, Guthery, Haase & Gessford, PC
Lewis and Karen Plachy
Pride Homes
RBC Wealth Management – Brad Schindler & Jeff Butterfield
Sampson Construction
Sid Dillon Buick Nissan Hyundai Saab
Slim Chickens
The Catholic Foundation of Southern Nebraska
Union Bank and Trust
Dinner Sponsor
Pride Homes
Beverage Sponsors
Kidwell
Nebraska Hearing Center
Vacek Family Dentistry
Bar Pull Sponsor
Lincoln Physical Therapy & Sports Rehab, LLC


Valet Sponsor
McCashland Kirby Insurance Company