Msgr. Ivan Vap - Outstanding Benefactor
1956-1981 | Hall of Fame Class of 2014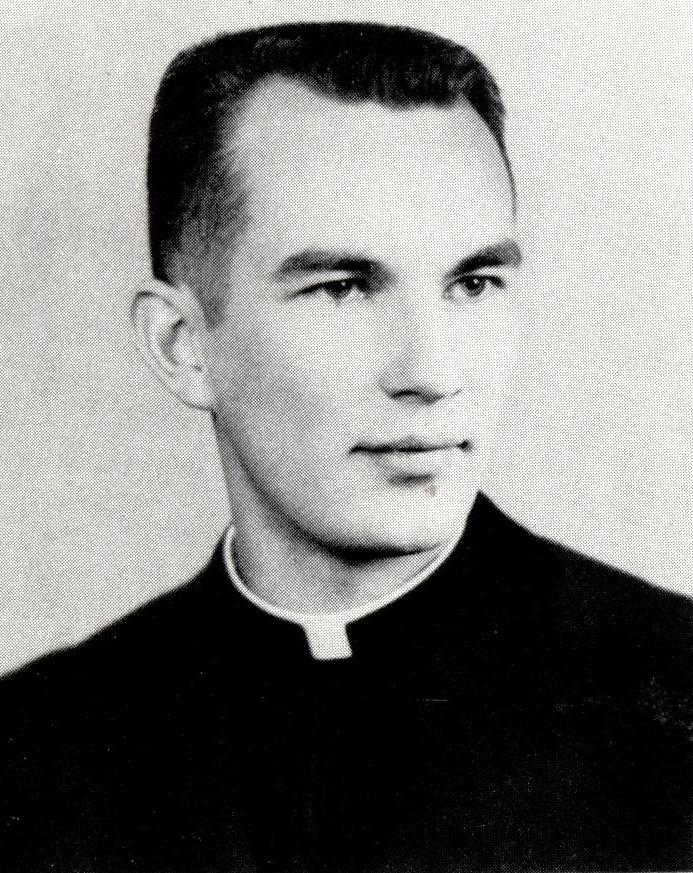 Msgr. Ivan Vap was ordained in May 1954 and was assigned as part of the original faculty for the new central Catholic high school in Lincoln. He received his teaching endorsement from UNL and began teaching Religion and Industrial Arts at Pius X while also serving as Athletic Director.
Msgr. Vap was later assigned to help oversee the establishment of Bishop Neaumann High School in Wahoo, but was called back to Pius X after the passing of Fr. Gene Kalin. Msgr. Vap assumed the role of superintendent until 1981.
During his time at Pius X, Msgr. Vap helped design and build the athletic programs both figuratively and literally. Along with playing an administrative role that planted the roots of the storied Pius X athletic programs, Msgr. Vap also built and constructed many improvements to the athletic facility, including the first sets of bleachers used at what would later be named Aldrich Field. Vap is now retired and resides in Hastings.
Msgr. Vap: "Being part of establishing a new high school was a tremendous privilege and an exciting adventure to experience!"