Initiated with a gift from Susan Heath, the Eugene and Brian Heath Memorial Scholarship was established October 9, 2019 with additional gifts by Peter '90 and Kristin '91 Heath and anonymous donors. This new endowed scholarship fund was created in memory of their beloved husband/father, Eugene, and their beloved son/brother, Brian '88.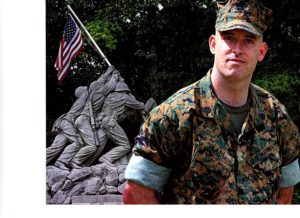 Staff Sgt. Brian E. Heath graduated Pius X in 1988, and went on to graduate from UNL in 1993. He later earned his Master's degree in public administration at Webster University while stationed at Camp Lejeune, NC. Brian and his wife April met while both were deployed to Okinawa, Japan, and were married shortly after their return. Brian was a Staff Sargent serving in the Marines for 7 years on active duty and 2 years in the reserves. He was stationed at Quantico at the time of his passing on May 21, 2007 where he is now laid to rest. He left behind his wife April, and two daughters; Maggie and Sammie.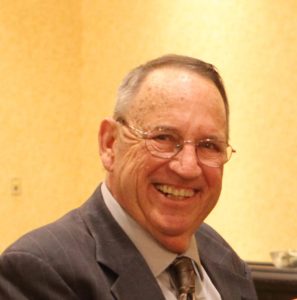 Eugene C. Heath, Ph.D., was born March 2, 1943 in Elk City, OK. Gene and Susan were married on August 8, 1964. Their children include Brian Heath '88, Andrew '89 (Anji), Peter '90 (Kristin '91), Kathleen Schwille '92 (Jay), Matthew '00 (Andrea '00), daughter-in-law April, and 10 grandchildren. Gene was an usher and a member of the Knights of Columbus at St. Joseph Catholic Church, and volunteered for St. Elizabeth Hospital and Matt Talbot Kitchen. Most of Gene's professional life centered in pharmaceutical research and working with the FDA and MDS Harris Laboratories in Lincoln. He helped developed many drugs that we all use today. Gene passed away on April 20, 2019.
The scholarship provides support for Pius X students who do not receive a Diocese of Lincoln Good Shepherd Tuition Scholarship, and who are extensively involved in either science courses or an ROTC program.