What is your current title and organization? Describe what you do.
I'm currently a letter carrier employed at USPS. I've been employed with them for about 10 years. I was diagnosed with stage 4 melanoma in June 2019 and continue to fight it these present days. I continue to do treatments every 2 weeks and scans/MRIs every 3 months. It's currently just in my brain but it used to be all over my body (underarm, lungs, back, legs) the treatment is working and I'm truly blessed for all the love and support my family and I get. I've been unable to work the past 2 years but my goal is to return to work when the treatment gets rid of my cancer.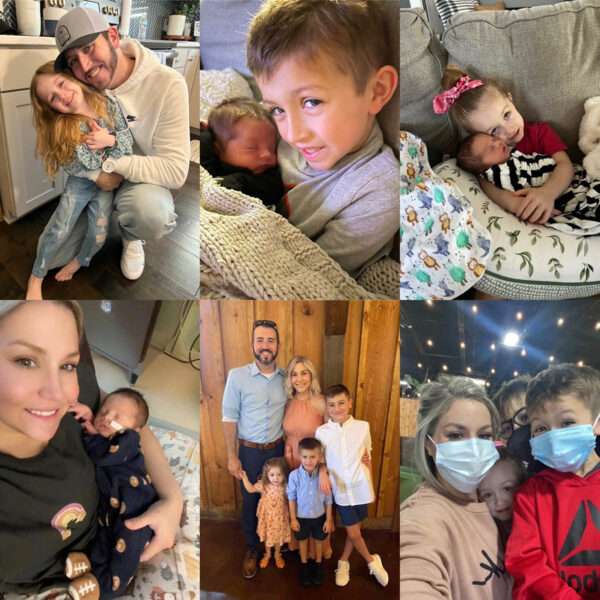 What is it you love about your work?
What I love about my career the most is the people I work with and the customers on my routes. The friendships I have made is so rewarding.
What hobbies or other activities do you most enjoy?
I enjoy watching sports with my kids especially football and hockey. I absolutely love going to my kids football and soccer games. It always puts a smile on my face seeing them grow and get better every year.
What memories stand out to you about your time at Pius X (classes, activities, teachers, etc.)?
The things I think I remember the most about high school is playing soccer. I enjoyed playing all four years on JV as well as Varsity. Coach Kevin Coniglio was an awesome coach. Just the overall experience at Pius was so great. I wouldn't trade those memories for nothing. It's truly the best school in Nebraska. I think attending Pius has given me certain values that shape who I am today. I'm proud to say I attended Pius when anyone asks me where I went to high school. Faith is very important and Pius showed me exactly that.
How does your experience at Pius X impact you today?
Any chance I get I always brag about my time at Pius. I cannot think of any negative thing about this school. From the teachers, priests, nuns, students .. I will cherish those memories forever.
Share a little about your family.
I'm married to Amber Novotny, we have 4 kiddos: Jayden 12, Greyson 8, Millie 4, Cohen 7-months.