X-Change: Student Newspaper
The Xchange is the student newspaper at Pius X High School.
New editions are published monthly during the school year.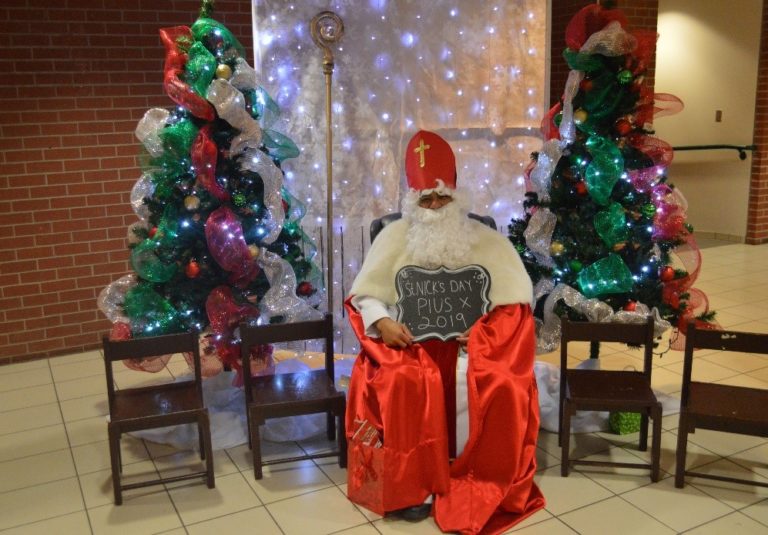 As people started to file into the commons at Pius X, there was one thing everyone had in mind. They were ready to celebrate St.
The Pius X guidance office is hosting their annual Scholarship Social event December 3-5. Each
What do Sunbucks, Apollo Athletics, and Orange, Inc. all have in common? They are fictional
The Pius X mock trial Team One competed against York in Districts at the Lancaster
Eleven senior athletes committed to colleges at the athletic department's fall signing day. This event took place in the LPAC on November 13. Families and
The Pius X boys tennis team took a swing at the Class A state championship
The Pius X volleyball team cruised to a sweep over Lincoln High on senior night.
The Thunderbolts took on the Marian Crusaders in a battle of top 5 volleyball teams
Students in English I demonstrated the novel they read to their classmates by presenting tableaux. A tableau is a group of models or motionless figures
The Pius X Campus Ministry team arranges praise and worship events called Restore. These exhibitions
As the Friday night lights beam down on Aldrich Field and the band begins to