Pius X team wins biggest stock market challenge
A Pius X team won this year's Stock Market Challenge hosted by Junior Achievement.
Winning team members include: Trent Kadavy, Gus Kohn, Joe Kuntz and Liam Wiese, with Ryan Psota as their teacher. They were one of about 20 Pius X teams participating in the virtual event of 175, where teams make trades in a simulated market based on trends, news, data and their own hunch. This year's event was the largest in the history of the Stock Market Challenge. The team members win a trophy and scholarship money to the University of Nebraska.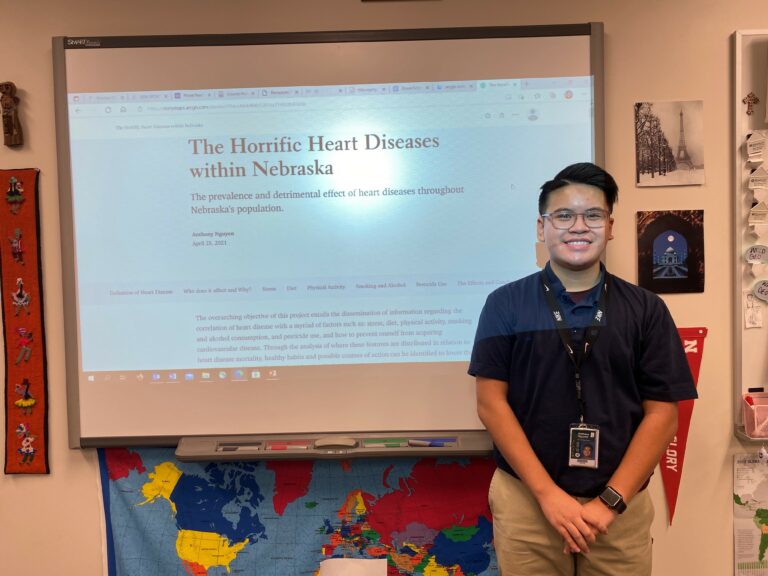 Anthony Nguyen won a state-wide competition for a GIS map he created about heart disease in Nebraska, a disease that has impacted his family.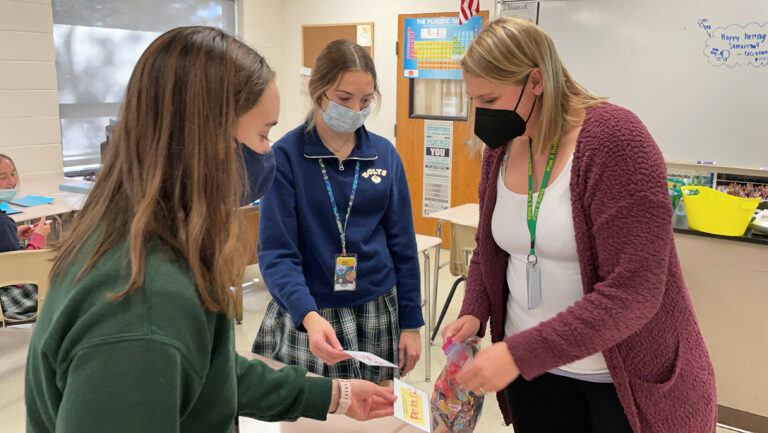 It's relay day in Leah Zohner's Chemistry classes, where students are given a question to answer on a laminated note card. When they are correct,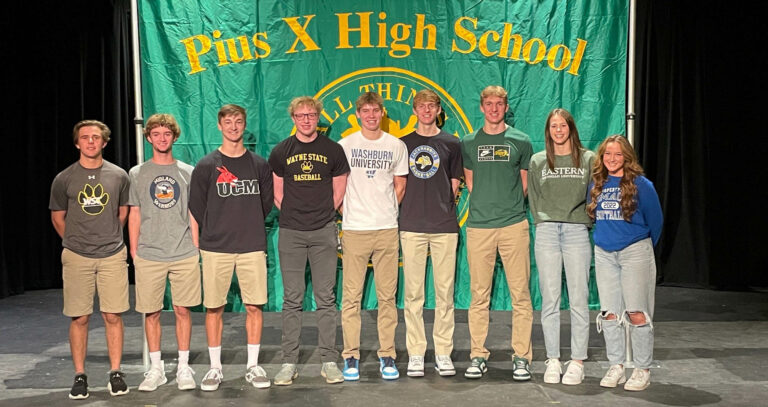 Thunderbolt student-athletes from were honored this year for having committed and signed to play a sport in college. More student-athletes in the Class of 2022