Two classrooms in the new addition will be named after the first industrial arts teacher and former superintendent at Pius X High School.
The Msgr. Ivan F. Vap Industrial Arts Center will be the new hub to support students' exploratory and developmental experiences in industrial technology, including computer aided drafting and design (CADD) classes.
Msgr. Vap was ordained in 1954 and after a year-and-a-half in Fairbury was assigned to the first faculty at Pius X. To prepare for his assignment at Pius X, he attended the University of Nebraska to obtain an endorsement in Industrial Arts and began teaching when Pius X opened its doors on October 1, 1956.
In June of 1964 he was assigned as Superintendent of Pius X, and served in that role until 1981. In the following years the stadium at Aldrich Field was built, as well as added classrooms and the learning and performing arts center (L/PAC). Msgr. Vap was named Distinguished Steward of Pius X High School in 2010.
Groundbreaking for the Msgr. James D. Dawson Learning Center was held May 2, 2018, with completion expected in time for the first day of school in the fall of 2019.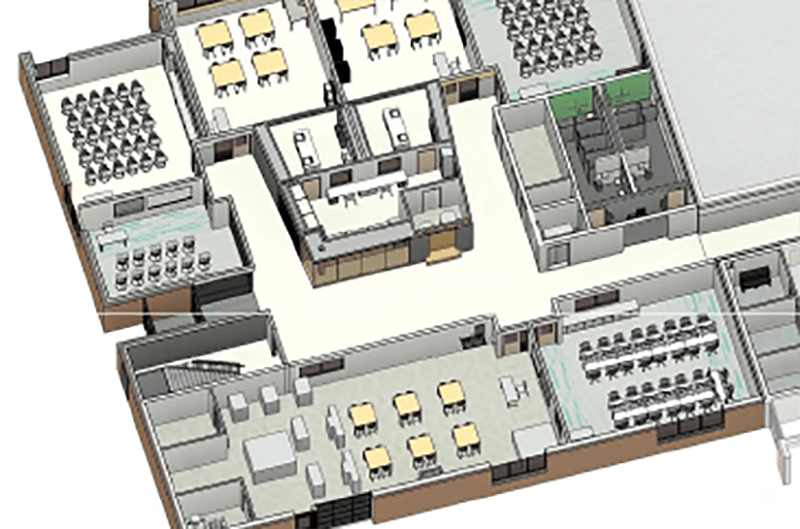 Equipment list for Woods curriculum
CNC router ($20,000),
(2) band saws, 2′ wide x 3′ deep ($1,400.00/ each)
(1) jointer for 15 kids or less ($2,500.00)
(1) table saw, 7′ wide x 6′ deep ($6,000.00)
(1) drill press, 2′ wide x 3′ deep ($400.00)
(2) compound miter boxes, 10′ wide x 32″ deep ($700.00/ each)
(1) 13″ surfacer, 3′ wide x 6′ long ($600.00)
(2) 3 1/4″ router tables ($200.00/ each)
(6) pairs of work tables (each pair has (2) -5'6″ x 3′ tables)
power hand tools:

(1) biscuit/ plate jointer ($90.00)
(4) sanders ($50.00/ each)
(2) belt sanders ($150.00/ each)
(2) routers ($250.00/ each)
(4) portable drills ($100.00/ each)
(4) circular saws ($100.00/ each)
(6) framing squares ($10.00/ each)
(4) framing nail guns ($250.00/ each)
(4) air hoses ($25.00/ each)
Equipment for Engines curriculum
(12) 4 cycle motors ($250.00/ each)
(12) vises installed on each working table ($60.00 each)
hand tools:

(4) pullers ($150.00 each)
(12) 1/4″ drive socket sets ($130.00/ each)
(12) torque wrenches (both ft/lb and ft/inches) ($100.00/ each)
(12) open end wrench sets ($50.00/ each)
(4) clutch wrenches ($30.00/ each)
(2) fly wheel holders ($75.00/ each)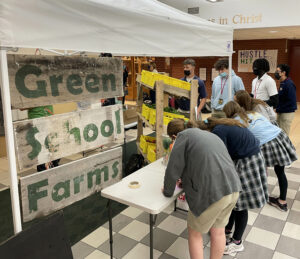 October is Farm 2 School Month, and Pius X is a proud supporter of bringing locally grown produce to our students. We also aim to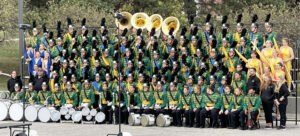 The Pius X Marching Band earned the top rating, a superior, at Saturday's State Marching Band Competition! #piusproud It's the fourth time Pius X has
Senior Kat Tvrdy has been named a National Merit semi-finalist. She answered questions about her education at Pius X.