Reaching conclusions based on data students collect
Students in Jenna Steenson's Biology classes are gathering data to analyze, then reach an appropriate conclusion based on the data. In one scenario, students listen to the sounds of crickets at three different temperatures to see if there is a difference in quantity.
In another, a partner drops a ruler while a student tries to catch as quickly as possible, thus allowing students to judge the reaction time.
(And yes, it's PJ day, part of our Homecoming spirit week!)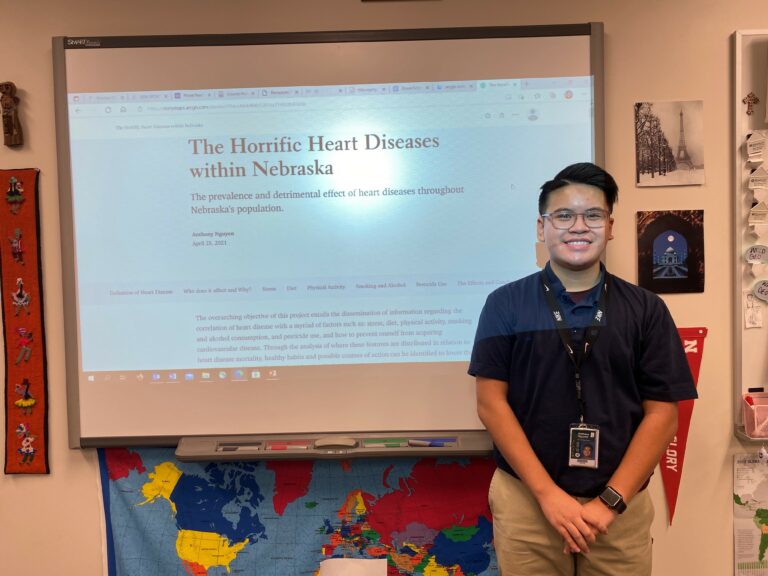 Anthony Nguyen won a state-wide competition for a GIS map he created about heart disease in Nebraska, a disease that has impacted his family.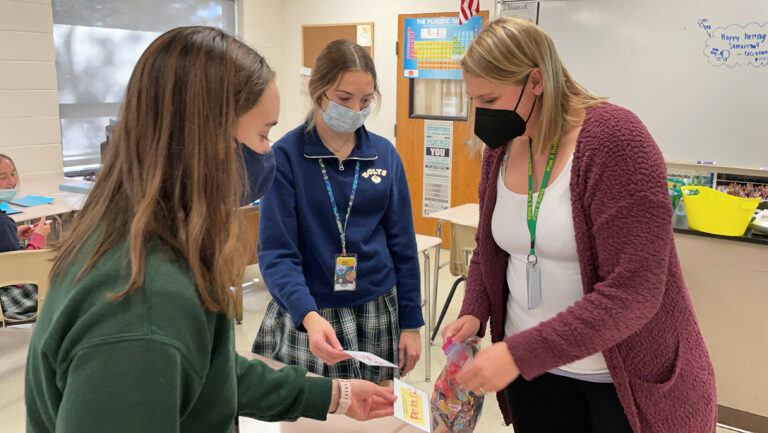 It's relay day in Leah Zohner's Chemistry classes, where students are given a question to answer on a laminated note card. When they are correct,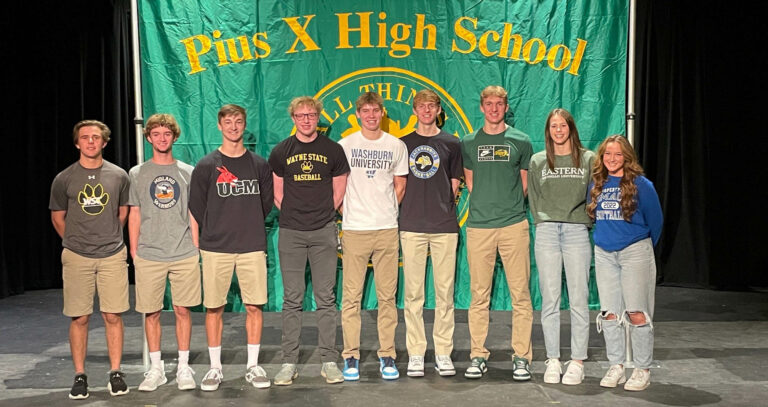 Thunderbolt student-athletes from were honored this year for having committed and signed to play a sport in college. More student-athletes in the Class of 2022