Phil Murphy has been selected for induction into the 2022 Pius X Fine Arts Hall of Fame for his inspiring contributions to the Pius X instrumental music program.
Phillip Leo Murphy was born on August 16, 1929, and was raised in Wisner, Nebraska. Murphy's legacy began with his adoption at age six by his parents, Leo and Inez Murphy. He was raised on a beautiful farm where he also met his wife, Florence Feller Murphy. Phil graduated from Wayne State and received his Master's degree in music from the University of Nebraska-Lincoln.
Murphy had the privilege to begin the Instrumental Music Program at a "new" Catholic high school, Lincoln Pius X, in 1960 until 1978. His daughter, Jane Manzitto, shared: "The Pius Band went on to attend, perform, compete and excel in many competitions and parades…Dad commissioned someone from UNL to write the Pius Fight Song which was memorized by all….many [former students] went on to make careers in music as well." Murphy was also past president of Nebraska State Band masters and served seven years at the Nebraska Pershing Marching Band festival. He was selected to the First Chair of America. He was a proud Marine Corps Veteran and played in the Marine Corps Band. He would also march each fall with the UNL alumni marching band.
Phil's legacy continued with his children, Janet, Paul and Jane, followed by 11 grandchildren and 21 great-grandchildren. When describing their inspiration to establish the Phil Murphy Memorial Scholarship to forever benefit Pius X students, one of Phil's daughters shared:
Dad's greatest legacy is his family! And, now, [we] would like to extend this legacy to his and our 'Pius Family.'… This was his ministry to his Catholic faith, to help grow Pius. God was part of his every day life. Having a Catholic education was important to Dad and Mom. Dad would say, being in a Catholic school, God was in everything we did. We, as a family, are excited to be a part of this growing, thriving and loving school. And we are especially proud of the instrumental music program that has continued to grow and develop from its inception in 1960 under Dad's direction.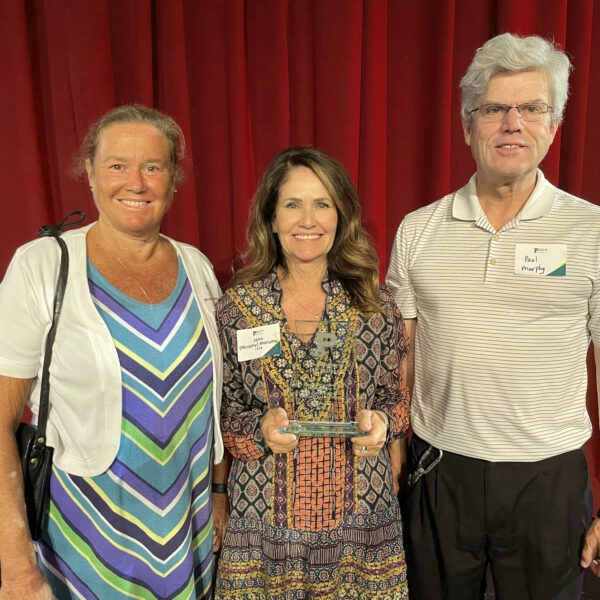 Like the farm community he was raised in where you begin with raw land and a lot of hard work and passion resulting in a beautiful harvest, that was what Pius allowed him to do…begin with the raw material to mold and grow a great band program. For us, what Pius allowed him to do…be with my sister, brother and myself every day…be our hero!
His family considers their father and grandfather to be the first of many generations at Pius X High School. The year of Phil's passing, 2014, also marked the start of the fourth generation becoming students at Pius X, with the first of his great-grandchildren continuing the proud Thunderbolt family tradition.