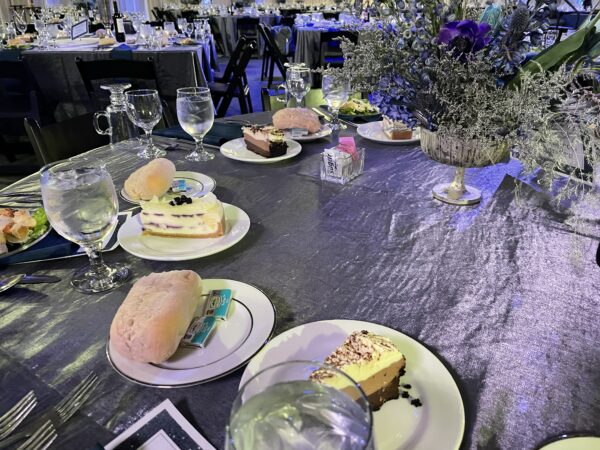 ABOUT BOLT
BOLT (Building Outstanding Leaders Today) is Pius X High School's single largest fundraiser of the year. For 37 years, BOLT has supported Pius X High School's mission and has worked to Restore All Things in Christ by financing capital improvements, which maintains affordable tuition for all students and their families.
Funds raised at our BOLT 2023 event will go toward our new secure front entrance and welcome center!
BOLT 2023
Saturday, April 29, 2023
4:30 pm: Mass
5:00 pm: Cocktails, Silent Auction
7:00 pm: Dinner, Live Auction, Lottery
Location
Pius X High School
6000 A Street, Lincoln
Questions?
Contact Kathryn Bergen
Kathryn.Bergen@piusx.net
402-488-1046
BOLT Executive Committee
Kathryn Bergen
Courtney Johnson
Tom Korta
Gerald and Shay Armstrong
Pat and Jami Hagedorn
Brad and Julie Johnson
Ryan and Amy Krings
Bill and Susie Maly
Paul and Amy McCabe
Travis and Sara Morris
Kelly and Britt Otte
Ashley Ulrich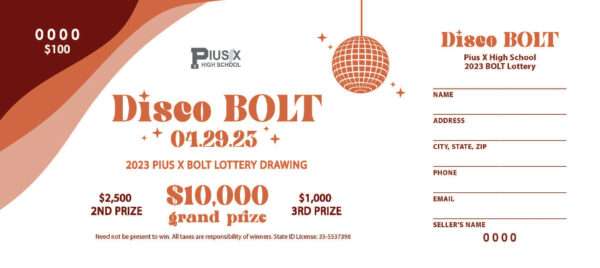 Lottery Tickets
An easy way to support Pius X through BOLT – whether or not you can attend, is by purchasing a lottery ticket. Three cash prizes will be awarded, including a $10,000 top prize, drawn the night of the event. Lottery tickets are sold by Pius X students, committee members, and the Foundation office. You may request lottery tickets using the button below, and choosing to pay via Venmo, mailing in a check, or with cash.
How adult and students can get involved
Sell Lottery Tickets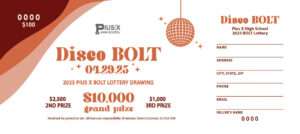 Prizes are awarded for the top 3 sellers ($300, $200, $100), and the seller of the winning ticket also wins $100. Turn in the right portion of the ticket with payment to the Foundation office.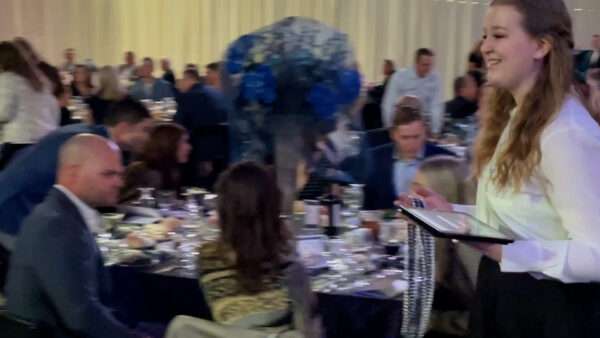 Volunteer at the event
Additional opportunities are available to sell BOLT Lottery Tickets and beads (used for a fun event during the gala) to our event attendees. Earn volunteer hours while you take part in a festive evening.
BOLT 2022
The 37th annual Pius X High School BOLT Gala, "Sapphires & Stars: Celebrating 65 Years of Pius X High School" was held on Saturday, April 30, 2022. More than 425 guests celebrated the great things that have happened at Pius X the past 65 years. The gala's net proceeds of more than $285,000 will support capital improvements to the school and activities that provide students with opportunities to pursue their talents and passions.
Action Plumbing, Heating & AC Inc.
Butherus Maser & Love Funeral Home
Clark & Enersen
Cline, Williams, Wright,  Johnson & Oldfather L.L.P.
Cornhusker Bank
Crete Carrier Corporation
Custom Machine & Design, Inc
FACTS
Glass Edge
Hampton Enterprises
HBE LLP
Kidwell
John and Sheila Kuchta
Lincoln Industries*
Miller Seed
Perry,  Guthery, Haase & Gessford, PC
Pinnacle Bank
Sampson Construction
Sid Dillon Buick Nissan Hyundai Saab
Slim Chickens
Union Bank and Trust*
Yankee Hill Brick
Dinner Sponsor
Edward's Stone
Beverage Sponsors
Kidwell
Nebraska Hearing Center
Bar Pull Sponsor
Bryan Heart