Students in Psychology class taught by Susan Kelly participated in a brain lateralization lab involving balancing a dowel in one hand (timed) while spelling words given by a teammate. The lab illustrates how the two hemispheres of our brain perform different functions.
Kelly further describes the activity (from video)
It's a brain lateralization lab so they experience the difference between the left hemisphere and what it controls and the right hemisphere and what it controls.
They spell the whole time but that's a left brain thing, so when you are balancing right but thinking left, will your numbers be better or worse than when you are doing everything left, even if you are not left handed.
Spelling and words are a left-brain activity, and balance is kind of … you know the right side controls your left and the left controls your right, so they should notice two sides matching up. They should be able to tell where they are better regardless of handedness.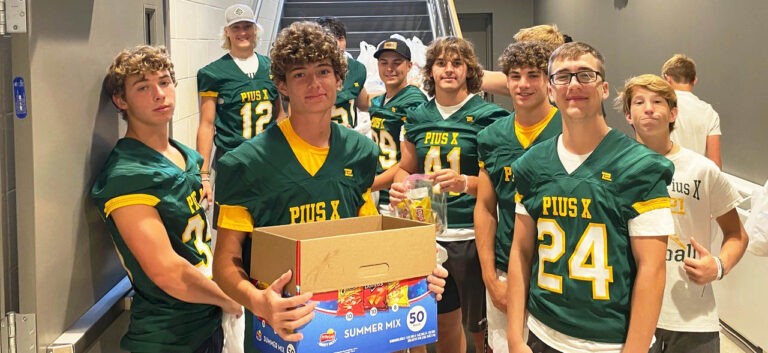 The Pius X football team and football family donated supplies and assembled sack lunches that were delivered to the People's City Mission as part of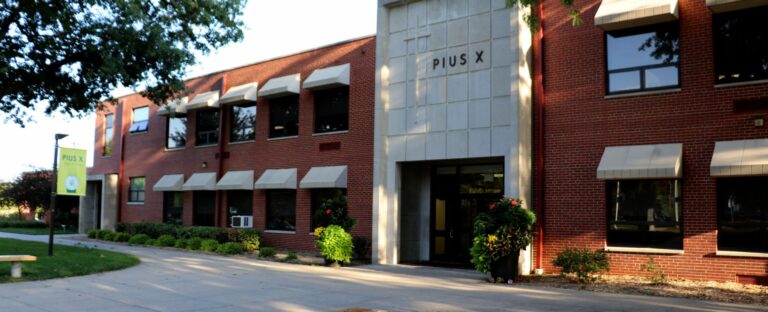 Kelsey Bugarin, Assistant Principal Kelsey Bugarin grew up in Louisville, Colorado and attended the University of Northern Colorado to earn her Bachelor of Science in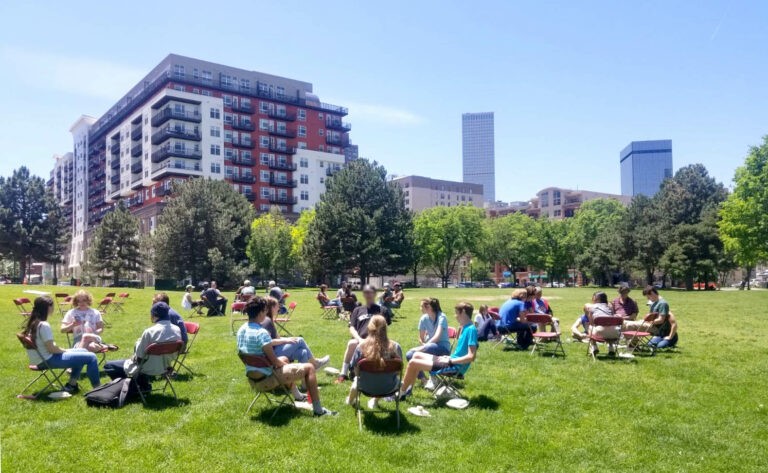 Ten Pius X students (and 4 students from Hastings St. Cecilia) traveled earlier this month to Denver to work with Christ in the City, a