The 'ecosytem' of the school parking lot
How many makes of vehicles are in the parking lot? While teaching biological diversity to her students, AP Environmental Science teacher Lori Watson converted the thinking into cars in a parking lot to allow students to better understand richness (number in an area) and evenness (variety spread throughout).
Since Pius does not have any "natural ecosystems" surrounding us, students instead calculated the biodiversity of the parking lot "ecosystem" to model how this would be calculated in a natural area.
Understanding the biodiversity of an area can help ecologists predict how resilient an ecosystem will be to disturbances such as disease, drought, severe weather, etc. The higher the biodiversity, the more resilient an area will tend to be.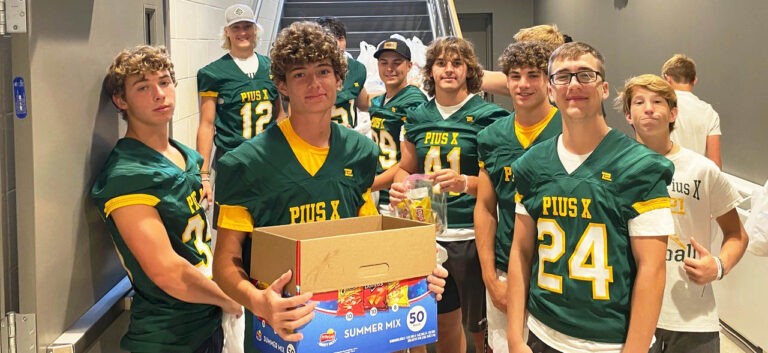 The Pius X football team and football family donated supplies and assembled sack lunches that were delivered to the People's City Mission as part of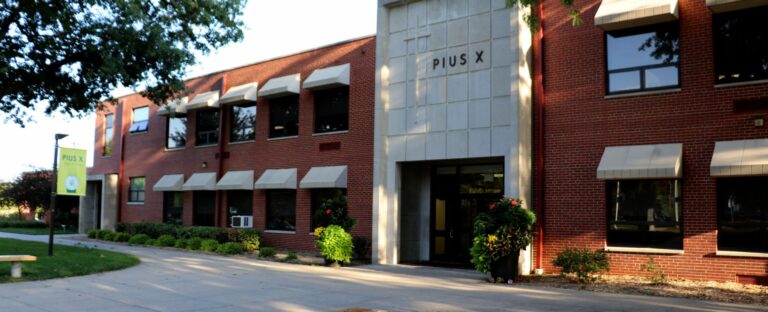 Kelsey Bugarin, Assistant Principal Kelsey Bugarin grew up in Louisville, Colorado and attended the University of Northern Colorado to earn her Bachelor of Science in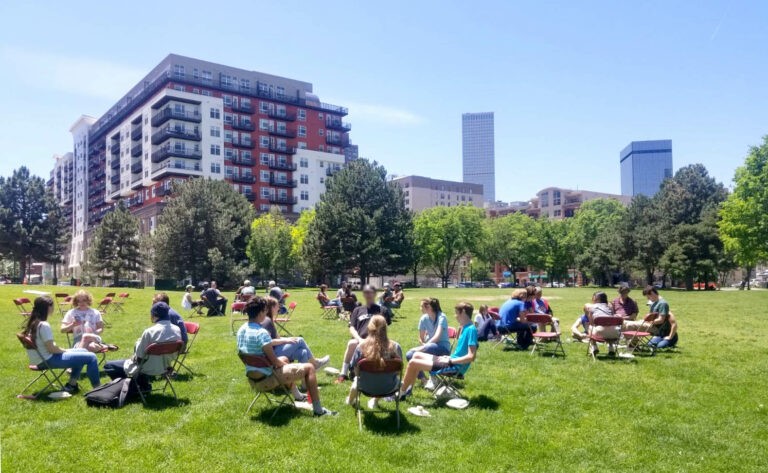 Ten Pius X students (and 4 students from Hastings St. Cecilia) traveled earlier this month to Denver to work with Christ in the City, a