The connection from a 2004 state title to today
In 2004, Pius X boys basketball sat at 9-7 entering the post-season. However, they won their next five games, culminating with a state championship! Included on that team are: – assistant coach Greg Lesiak (current activities director), – assistant coach Brian Spicka (just stepped down from head boys basketball coach to become the assistant activities director), and – player Adam Brill '04 (just named new head boys basketball coach).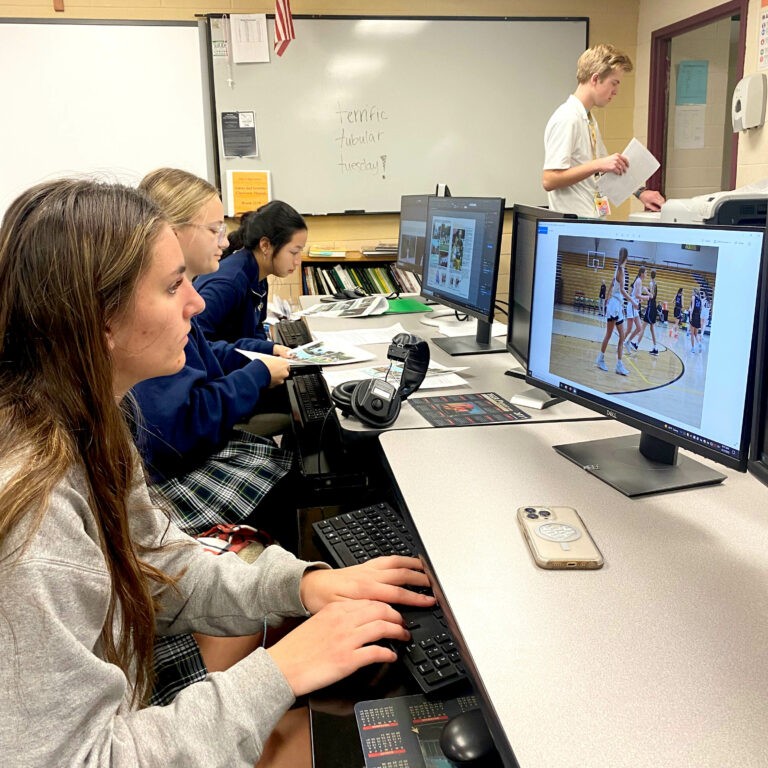 Using graphic design software, students learn about layout and design and utilize writing skills to create special memories that live forever.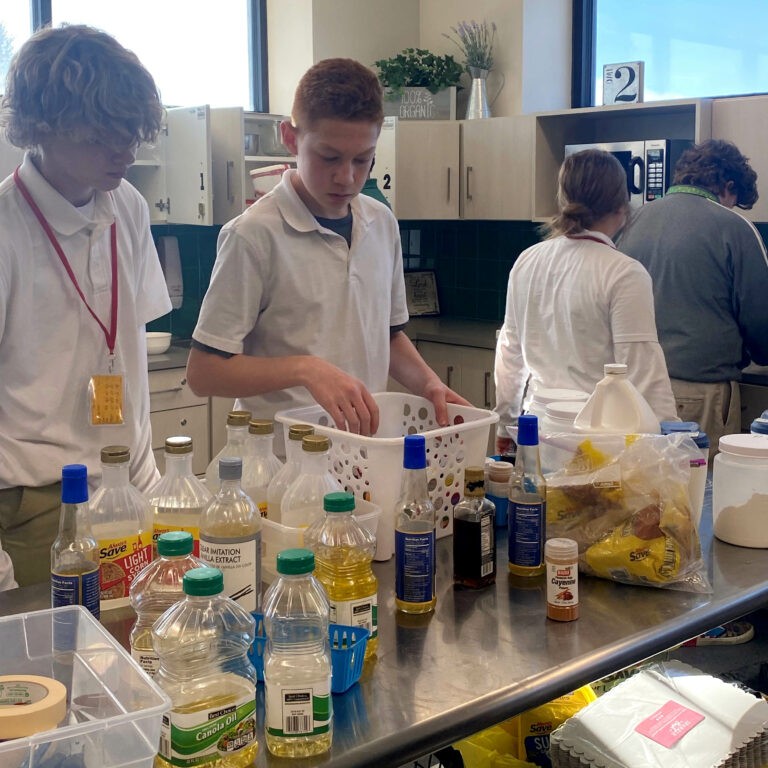 In additional the reading, writing and arithmetic, students are learning lifelong skills such as safe and healthy cooking practices!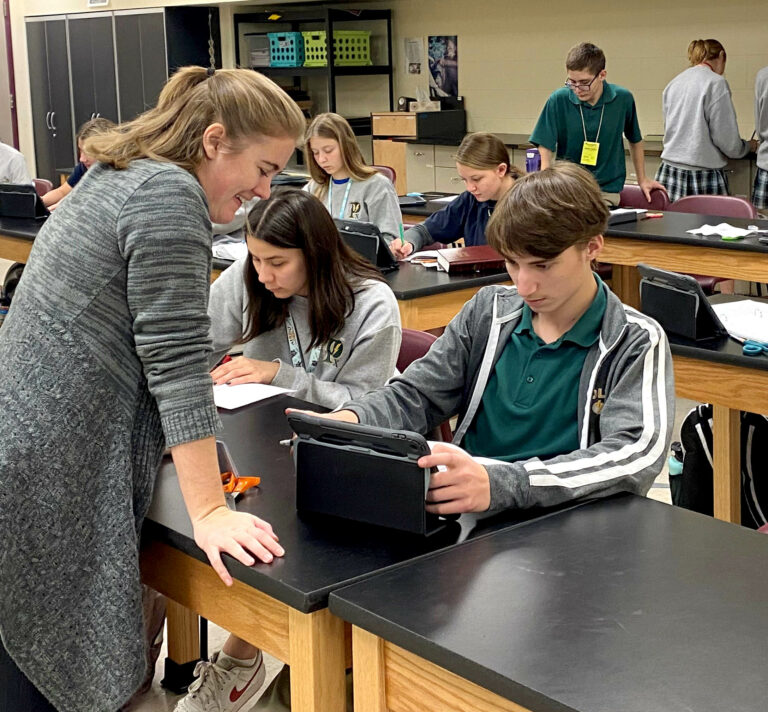 Kayla Boellstorff's Biology class were using microscopes to view the cell structure, and learn and identify the phases in the cell cycle.