This award is presented in appreciation of Alan Slattery who has been a tireless ambassador for Pius X High School and serves as an example of leadership and service to his family, friends, community and country.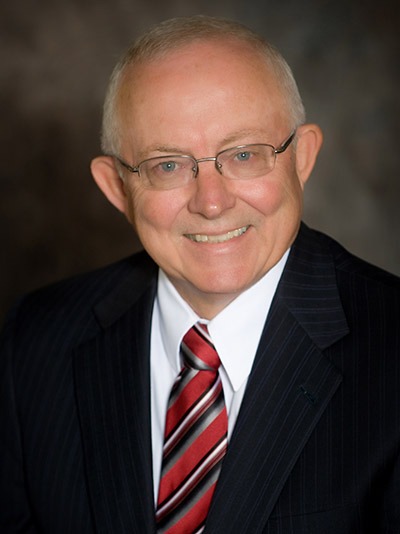 Alan was born and raised in Grand Island, Neb. He and his siblings all attended Catholic grade schools, and all of them graduated from Grand Island Central Catholic High School. Alan graduated from Creighton University in Omaha with a Bachelor of Arts degree in Psychology. He and Ruth celebrated their 40th wedding anniversary on August 5. They have seven children and six grandchildren. Ruth and Alan are proud that all of their children attended Cathedral Grade School in Lincoln and all seven are graduates of Pius X High School. Five of their children now have college degrees, with the last two well on their way to their degrees.
Alan's first experience with public education was at the University of Nebraska College of Law, where he graduated with honors in 1977. After law school, Alan joined Rembolt Ludtke law firm in Lincoln where he has practiced law for thirty-five years. Alan served as managing partner for eight years and he continues to serve on the firm's executive committee.
Alan served in several community leadership positions. He was recognized by Chambers USA as a Leading Lawyer for Business in Nebraska in the Corporate and Mergers and Acquisition Practice Areas every year since 2007. For over twenty years, he has had an "AV" rating from Martindale Hubbell, which is the highest peer review rating in legal ability and ethical standards. He has been honored to serve on the Catholic Social Services Board of Directors for twelve years, and has served on the Saint Elizabeth Foundation Board of Directors since 2005, where he is presently the Chairman of the Board. He has served on the Lincoln Chamber of Commerce Board of Directors, and is a member of the Lincoln Independent Business Association, and numerous other civic and charitable organizations.
Alan and Ruth have been active volunteers at Cathedral Parish and Pius X. Alan has been a lector and had an hour of perpetual adoration for thirty-five years. He has also served on the Parish Board for three years. At Pius X, Alan served as the chairman of the Board of Advisors since joining the Board in 2004. He also served on the Pius X Foundation Board of Directors from 1997-2004. Alan and Ruth both served on the BOLT Committee for four years and were in charge of acquiring live auction items. He has been the Master of Ceremonies for BOLT for the last three years, and has been in leadership positions in several major fund drives for Pius X.
Alan is a firm believer in Catholic education. He believes that those who went before him made a Catholic education possible for him, and it has been his goal to help make a Catholic education possible for his family and many to follow.