Gary Hoebelheinrich is a native of Cedar County in northeast Nebraska.  He is the third of seven children and a third generation descendant of German immigrants on his mother's side.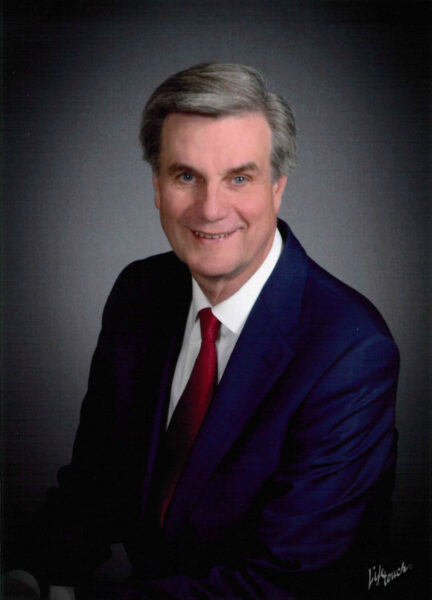 Hard work and sacrifice were the face of the farming community that built and sustained St. Boniface Church and grade school in nearby Menominee.  Gary graduated from Cedar Catholic High School in Hartington in 1972, a 25-minute drive from the family farm.  The Catholic parish and schools as the center of family and community life figured prominently in Gary's early years and were never forgotten. 
Gary was employed in a direct-to-consumer sales position with Vector Marketing as a University of Nebraska-Lincoln college student. His success there caught the attention of a regional investment firm, Dain, Kalman and Quail. He was hired in 1977 as a Registered Representative, a role eventually renamed by the industry to the current and more recognizable title of Investment Officer. He stayed with Dain through four mergers and a series of advancements for an investment career that spanned 44 years. Gary retired early in 2021 from what is now Royal Bank of Canada (RBC) Wealth Management, after serving as the branch manager in the Lincoln office for 30 years.
Gary married Kathy Kabes in 1981. They have three children—Sarah, Hannah and Paul—graduates of St. Teresa grade school and Pius X high school. The family's proud legacy and commitment to Catholic education continues—the fourth of their five grandchildren will enroll in a Catholic school this fall.
Gary's service to the Catholic community in Lincoln began at St. Teresa parish with Msgr. Myron Pleskac and a campaign for the first major remodel of the then 30-year-old church building. His first major campaign engagement at Pius was the remodel of the practice gym under Msgr. Liam Barr in 1988-1989. He accepted an appointment to the Pius X Board of Trustees in 2001 (later the Pius X High School Board of Advisors), first with Superintendent, Fr. Mike Morin, and then with Superintendent/Chief Administrative Officer, Fr. Jim Meysenburg, through 2017. He also served as the financial advisor for the Pius X Foundation from 2009-2021.